We believe that by investing in our staff, we are able to better serve our customers.
We hold an Investors in People accreditation (IiP). IiP is a management framework for high performance through people and accreditation is recognised across the world as a mark of excellence.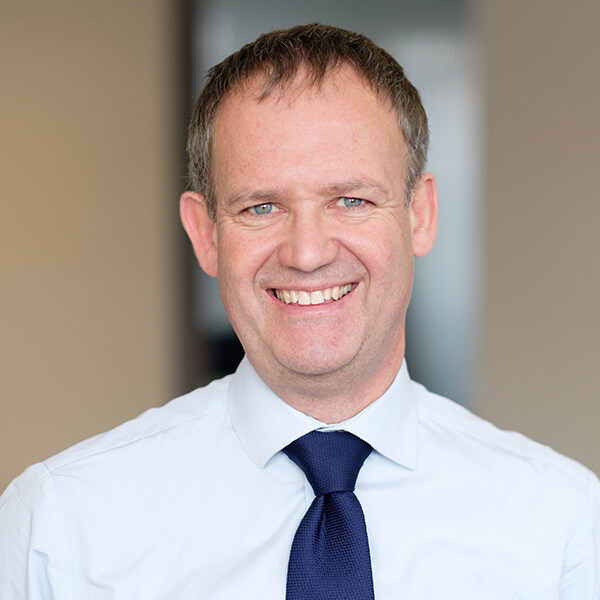 Managing Director
Nick Chapallaz
Managing Director
Nick Chapallaz
Nick is a widely published and highly respected location-based systems and services expert with experience as an advisor to local authorities, central government agencies and private sector businesses.
He has a strong track record in the use of information and communication technologies to improve the activities of both public and private sector organisations. As a member of the original committee for the creation of the BS 7666 Standard for Addressing and a Research Fellow for the National Land Information Service (NLIS), Nick has a deep understanding of the development and adoption of location standards and processes. During the e-Government era he was a lead advisor on high-profile programmes including the e-Government Interoperability Framework (e-GIF), Planning Portal and Transport Direct.
Previously, Nick was Director of Business Strategy & Marketing for Esri UK and prior to that a Senior Consultant at Ordnance Survey, helping to revolutionise their business model as well as delivering advisory services for the UK government and the EU.
Immediately before he started at GeoPlace, Nick provided strategic consulting services to public and private sector organisations with a focus on business process improvement, spatial economic analysis and proposition development.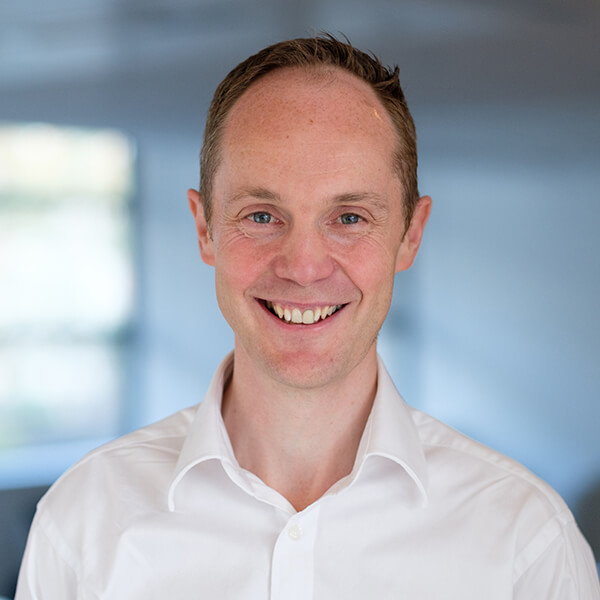 Executive Director of Consultancy
Simon Barlow
Executive Director of Consultancy
Simon Barlow
Over the last 20 years Simon has worked with British government to help develop and integrate a common address and street platform for use in a wide range of day to day public sector applications. This experience has led to him assisting other governments and organisations around the world in developing strategies to introduce or improve their current address management systems. Simon has also been involved in a wide range of geospatial data focused projects both in the UK and across Europe including INSPIRE and the European Address Framework assisting with data modelling, technical design and implementation.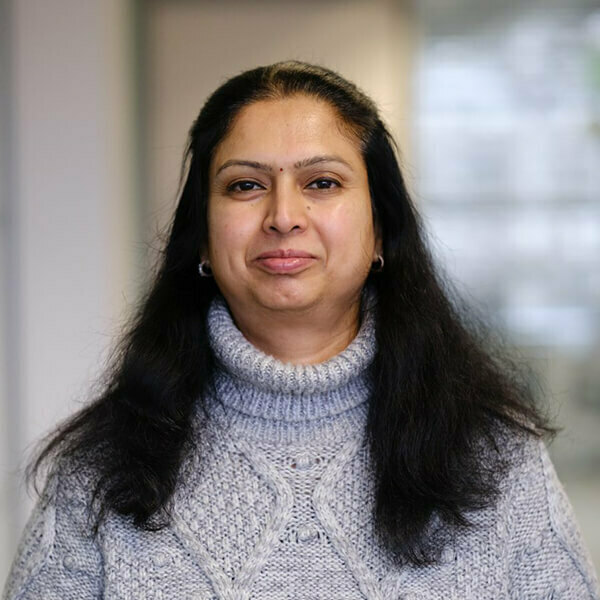 Executive Director of Products
Radha Chandrasekaran
Executive Director of Products
Radha Chandrasekaran
With over 18 years' of experience in Enterprise Software Development and expert knowledge in strategic design and implementation of GeoSpatial, GIS and Gazetter Management solutions for Local Authorities and beyond, Radha heads the Information Systems Department within GeoPlace.
She is responsible for the overall management of all GeoPlace's address and Street data hubs, together with the co-ordination and management of internal and external web applications. Closely working with National custodians, Radha is very customer focussed and continuously improves the services provided by GeoPlace to Local Authorities. She is also responsible for the production of National Address Gazetteer from which AddressBase™ products from Ordnance Survey are produced.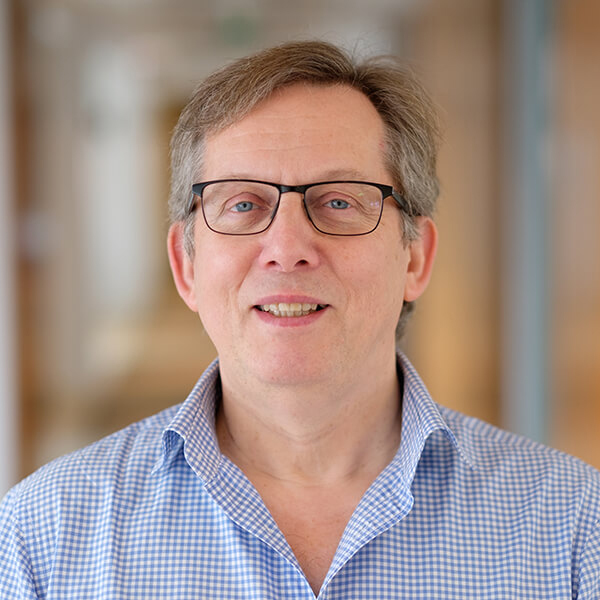 Executive Director of Informatics
Nick Griffiths
Executive Director of Informatics
Nick Griffiths
Nick has worked in the property industry since 1980 and been a senior member of the team developing the NLPG from its creation to its re-birth as the National Address Gazetteer under GeoPlace in 2010.
With a wide range of practical experiences from extracting, cleaning and collating disparate address data sets to form local address gazetteers, through the analysis of regional and national address data sets for emergency services, public utilities and government departments and on to work on UK and European addressing standards, most areas of the world of property addresses have been covered.
Nick is head of the team responsible for the integration of third party data such as the VOA Council Tax and Non Domestic Rates data and Royal Mail data into the National Address Gazetteer and for one off research and analysis work for address users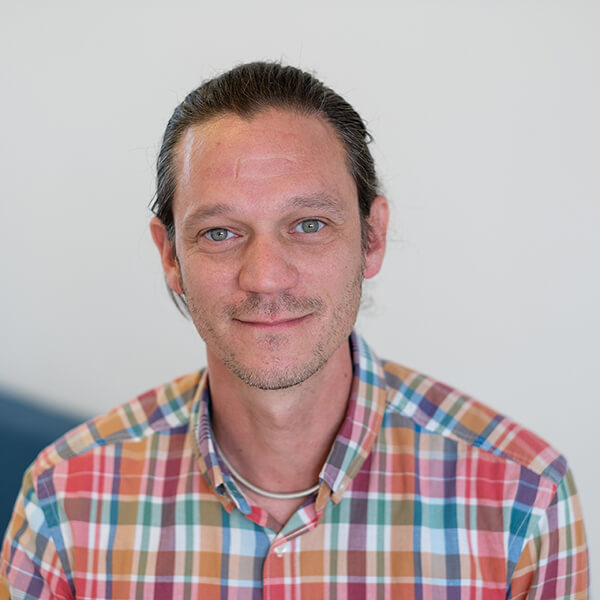 Executive Director of Engagement
Steve Brandwood
Executive Director of Engagement
Steve Brandwood
Steve started working in the field of local government and gazetteers in 1998 after completing a degree in Geography. Initially part of a team of four, he helped set up the Local Government Information House (LGIH) Ltd (a subsidiary of the Improvement and Development Agency for Local Government), with the aim of standardising local authority geographic data and taking it to market to support the modernisation and e-government agenda.
Steve built up a team of geographic information and local government experts within LGIH to manage the procurement of geographic information on behalf of the sector as well as taking forward the NLPG and NSG initiatives and being an advisor on local government geographic information more widely. After incubating the gazetteers at LGIH, Steve helped to set up GeoPlace to bring the work of local government and Ordnance Survey together in a joint venture. Steve is now responsible for GeoPlace's engagement with local government, wider stakeholder management and communications and marketing.
Read Steve's blog article: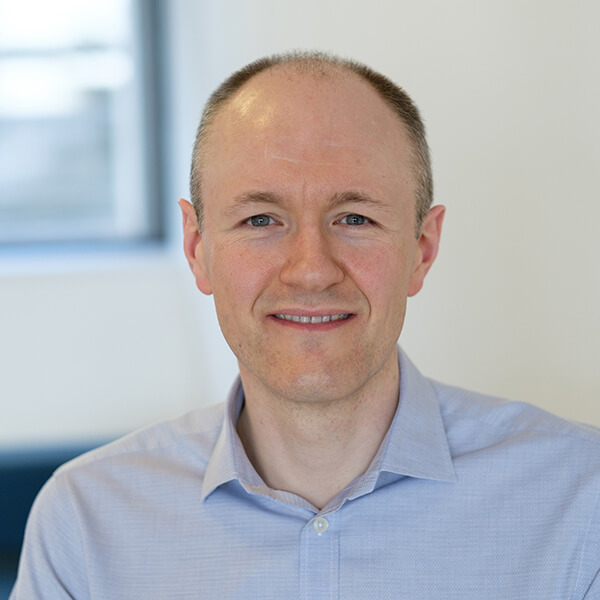 Executive Director of IT Services
James Rodger
Executive Director of IT Services
James Rodger
James brings over 25 years of experience in the IT industry, gained from working in service management roles in the private, public and non-profit sectors. With a focus on leveraging technology to improve business outcomes, his team looks to maximise value and efficiencies by utilising good practice, process improvements and automation.
James is responsible for delivery of the IT infrastructure and operational services that underpin GeoPlace's work. His in-house team develops, operates and secures systems from the desktop to the datacentre to the cloud, using a wide variety of technologies and services to deliver cost-effective and sustainable IT environments. He also leads on GeoPlace's business continuity and disaster recovery planning, coordinating across the company to reduce risk and improve resilience.
Meet the wider team
Here are some of the people you're likely to meet as we work with you day to day.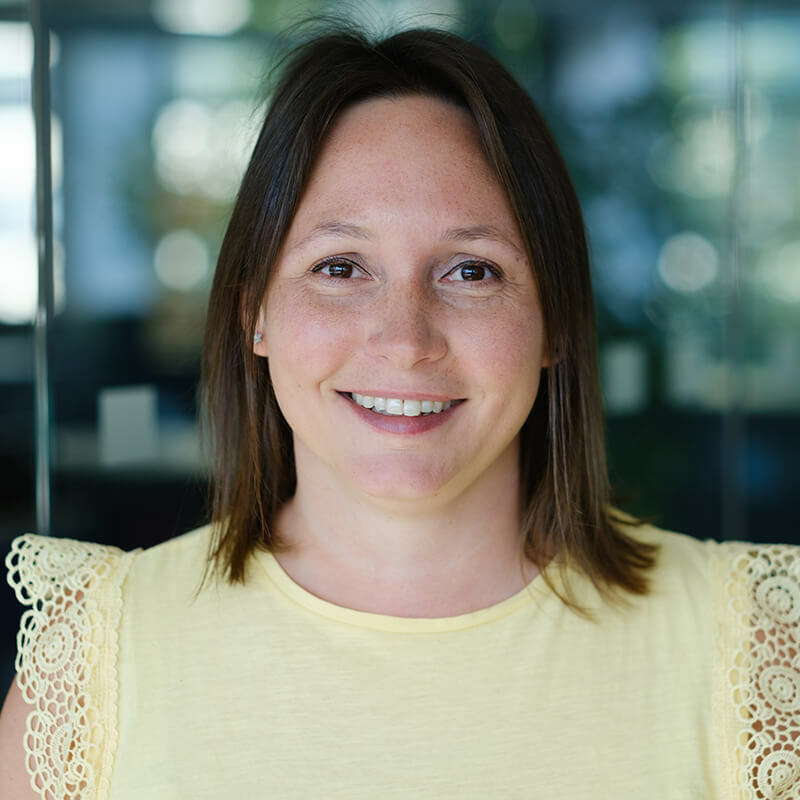 Head of Support
Stella Loftus
Head of Support
Stella Loftus
Stella joined GeoPlace in January 2013, and is a former Geography student with a BSc in Geography and Information Technology. Stella is responsible for the Helpdesk Team, is involved in delivering the Address training courses GeoPlace provide, and works on many projects improving the many services that GeoPlace offer. Maintaining a high level of support and customer service for anyone contacting the Helpdesk is a high priority for her, and she was a finalist at the European Contact Centre and Customer Services awards in 2015 for Customer Service Professional Of The Year.
Previously, Stella had over 8 years local authority experience working on the Address Gazetteer, and providing systems support and training. She maintained the Address Gazetteer to gold standard, and obtained highly commended exemplar award entries in 2009 (Most Innovative Use) and 2010 (Citizen Award). Stella has experience working in a shared service environment and also integrating the gazetteer with internal council systems. She also has extensive GIS knowledge and SQL skills.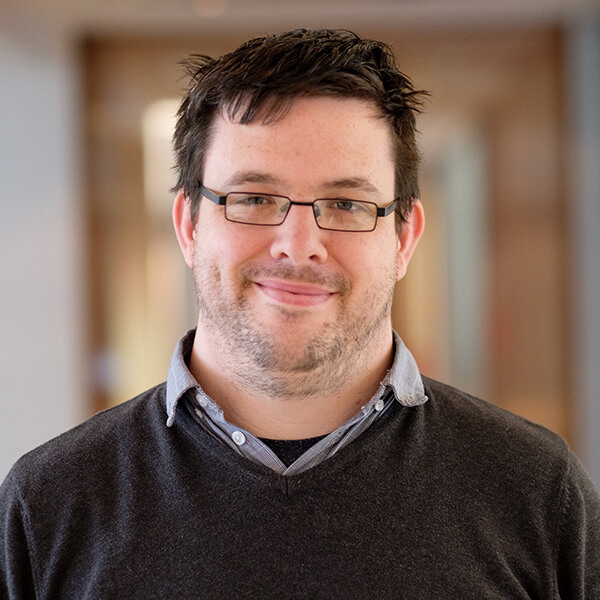 Support Specialist (Deputy to Head of Support)
Barry Howorth
Support Specialist (Deputy to Head of Support)
Barry Howorth
Barry has over 7 years experience of working on Local Address and Street Gazetteers, as well as 3 years experience of Street Naming and Numbering. He has experience of working for both a District and a Unitary Authority. He's been working with GeoPlace since 2012, and is a former History student with a BA(Hons) in Contemporary Military and International History.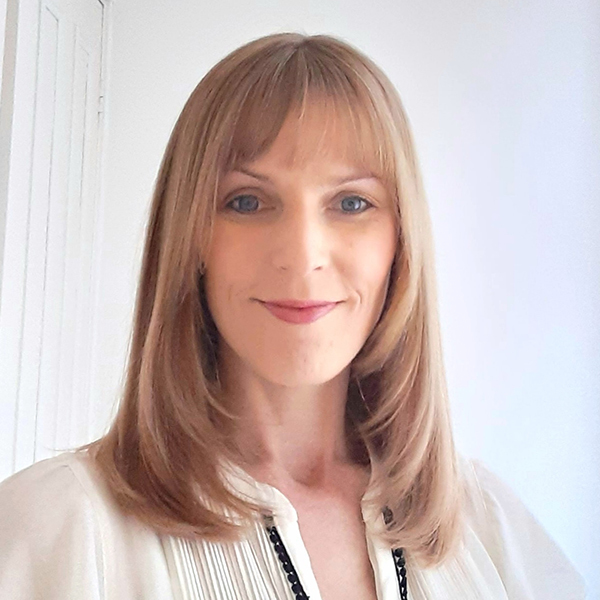 Support Specialist (FOI Lead)
Sara Gittens
Support Specialist (FOI Lead)
Sara Gittens
Having come from a legal background, Sara started working for Geoplace in 2013 as a Data Analyst. Her role has involved linking third party address data and ensuring that all local authority validation files are processed on a monthly basis and any necessary feedback given to Custodians. Sara joined the helpdesk team in 2019.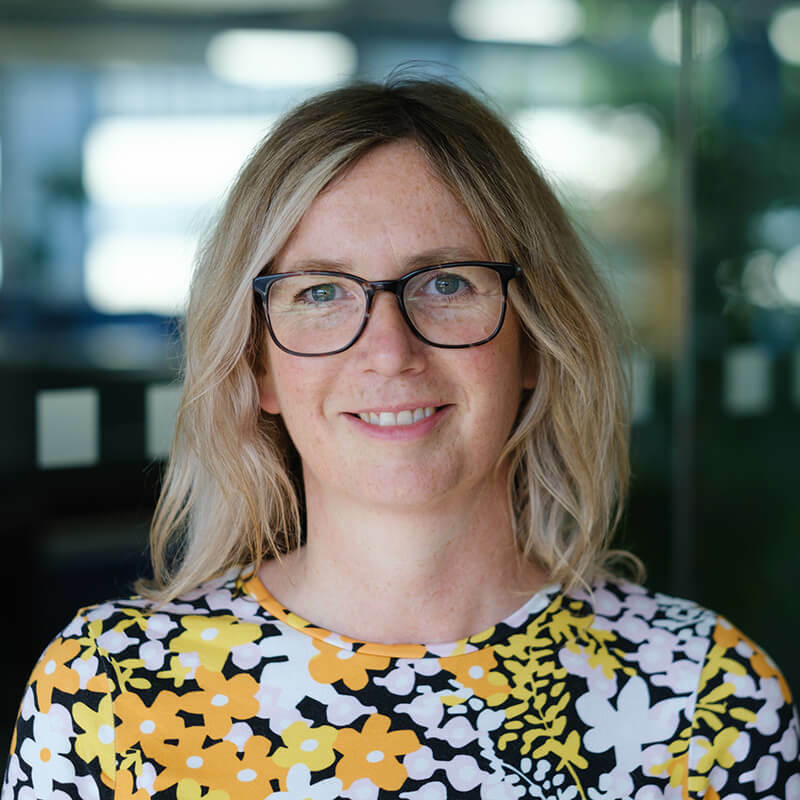 SUPPORT SPECIALIST
Rachel Goodyear
SUPPORT SPECIALIST
Rachel Goodyear
Having come from a customer service and sales background, Rachel has been working in local authorities since 2006 and has 13 years' experience as a Street Naming and Numbering Officer/LLPG Custodian at Shropshire Council. Rachel joined the Helpdesk Team at GeoPlace in 2022.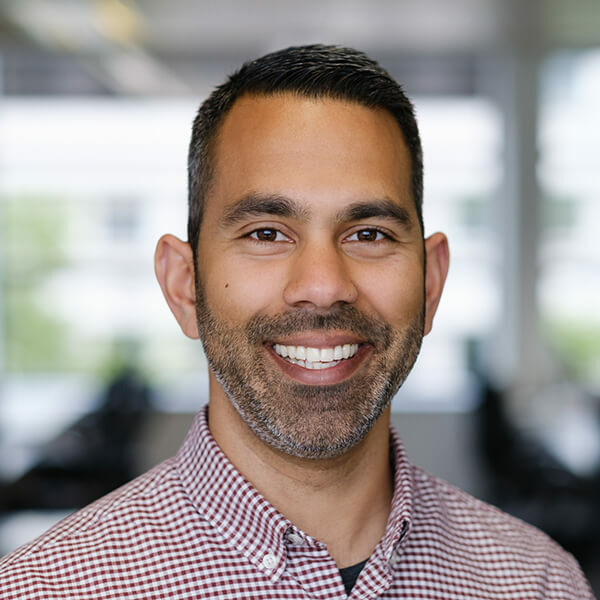 Data Integration and Development Manager
Luke Studden
Data Integration and Development Manager
Luke Studden
Luke is a chartered geographer and has an extensive career in GIS and data integration spanning both private and public sectors. He is currently the Data Integration and Development Manager at GeoPlace, responsible for supporting authorities in maximising their integration of address and street data (and their respective unique identifiers the UPRN and USRN) into their core systems.
Luke is an evangelist for local authority data integration and leveraging these linkages to obtain maximum RoI and insights to support better decision making. Luke guides authorities through this process by advising, supporting and demonstrating the art of the possible.
In addition, being the engagement lead between GeoPlace and local authority software suppliers, Luke offers this sector support and technical guidance on understanding and embedding the UPRN and USRN to help further assist local authorities in their service delivery obligations and data linking activities.
Luke is an FME Certified Professional.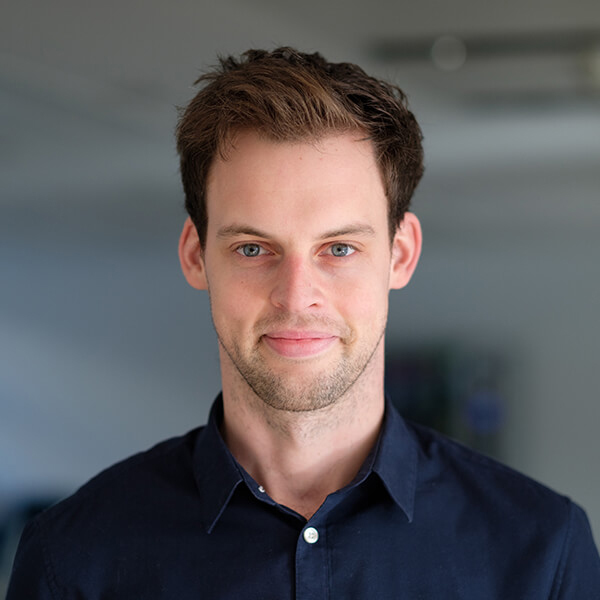 Product and Data Development Manager
Richard Groombridge
Product and Data Development Manager
Richard Groombridge
Richard is a Chartered Geographer and is the Product & Data Development Manager at GeoPlace. He has proven experience in advisory services and project management for internal and external stakeholders in the development of data specifications, implementation and evaluation of permit schemes, implementation of lane rental schemes and systems and data quality improvements. He also has expertise in developing and testing market propositions and creating products and services around the collection, improvement and use of street related data
Richard has built strong relationships within a large and diverse community with over 1500 individuals, including Local Authorities and Central Government, statutory undertakers, Ordnance Survey, LGA, Emergency Services, and members of the public.
Previously as National Street Data Manager, he was an ambassador for the National Street Gazetteer (NSG) to local and central government including the provision of technical advice to a wider user base on the content and use of the NSG. Richard has also had previous experience of working in local government from his time as a Street Custodian at Kent County Council and as Address Custodian at Medway Council. Whilst at Kent Richard played an integral part in the implementation of the first Permit Scheme implemented in Kent and has since advised and helped authorities prepare their street data for permit schemes in his current role.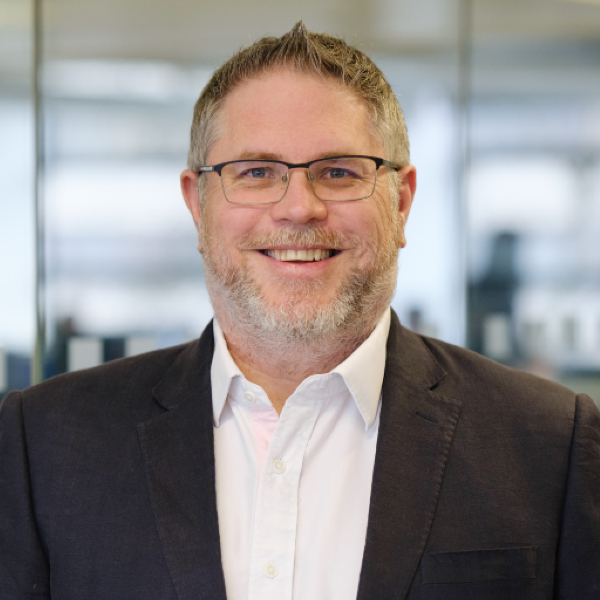 Senior Strategic Relationship Manager
Simon Bailey
Senior Strategic Relationship Manager
Simon Bailey
Simon has worked with geographic data from around the world since 2001.
Originally a geoscientist, he has worked in a number of academic and government arenas. He managed the collection and curation of the NSG dataset for over 7 years and since 2017 has worked on data interoperability and integration of various datasets, maximising the opportunities of street and network data.
Simon has extensive experience of working with local authorities, government bodies and agencies, alongside the wider commercial sector.
He has a keen understanding of societal trends and the problems and opportunities they present. Simon is considered one of the country's leading experts in Street and Network data and its wider integration into real world solutions.
Simon has a broad knowledge of both practical implementation and legislative requirements in both creating and managing highway networks, and has been instrumental in improving street data usage and streamlining processes across the UK industry.
Read's Simon's blog article: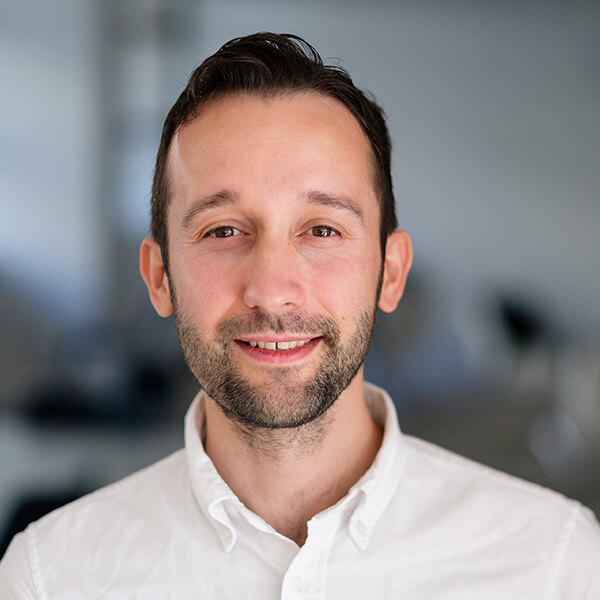 Head of Customer Insights
Richard Duffield
Head of Customer Insights
Richard Duffield
Richard is responsible for defining and delivering the vision for insight led decision making within GeoPlace. Leading the Customer Insights team, we work with users, colleagues, and partners to ensure our strategy, roadmap and solutions meet your needs.

Richard has been integral in driving forward the quality and use of address and street data in Great Britain for the last 15 years. Bringing together broad sector knowledge, strong relationships and expertise gained by delivering national location data infrastructure projects. Richard was responsible for delivering the National Address Gazetteer, the first UK-wide spatial address dataset.
Read's Richard's blog articles: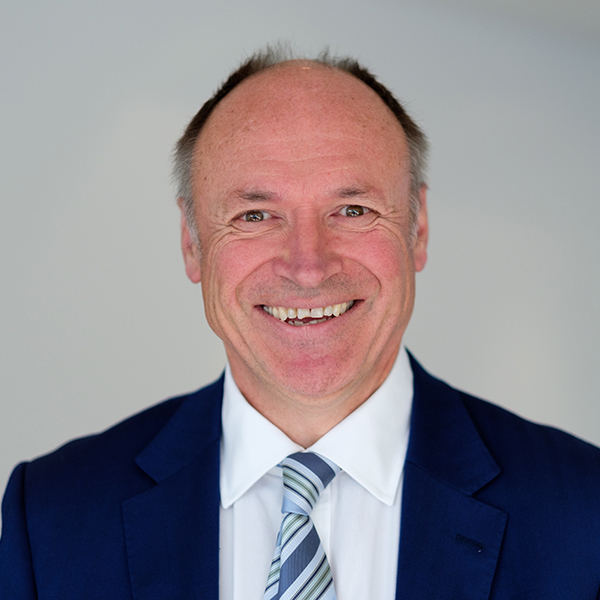 JAG(UK) CEO
David Capon
JAG(UK) CEO
David Capon
David Capon is the JAG(UK) Manager and has worked extensively with the JAG(UK) community in delivering improved communications, management of the network and local knowledge and expertise. Most notably, Dave has played a central role in the delivering of the permit legislation, guidance and operational advice. He has made a significant contribution to the finalisation of government sponsored Codes of Practice, regulations and impact assessments.
Dave regularly engages with the DfT, devolved Governments, Network Rail, Highways England, statutory undertakers and local authorities to deliver continuous improvement to the community. He works hard to support members authorities by: attending regular national, regional and local meetings, providing an on-line library of existing legislation, regulations, procedures and guidance for authorities and their officers, acting as an online advisory service and providing prompt guidance on emerging issues and delivering a focused approach as part of the GeoPlace/Local Government Association family.
Awards
Our staff deliver award winning work and customer service.

In recognition of the development of the National Address Gazetteer infrastructure, GeoPlace was announced as:
Winner of the 'Quantity/Quality' category in the EUROGI/eSDI-Net 2011 Awards
for Best Practices on Spatial Data Infrastructures throughout Europe

Best Project Delivery category at the 2011 Public Sector Technology Awards
Other awards:


Memberships and professional certifications
GeoPlace is a corporate member of the Association for Geographic Information and many of our staff are members of associations in their own right including: