Addressing underpins our lives. From registering to vote to emptying your bins; from delivering social care to getting your post on time; from paying taxes to keeping the lights on, getting insurance and getting a place at school or your GP's surgery … accurate addressing is essential.
As well as saving money, time, and resources, the right addressing can also save lives. The emergency services all need to know where we are, exactly.
Addressing in the UK 640x853
Addressing in the UK 1920x1080
Welcome to GeoPlace - Bringing Location to Life
GeoPlace is the locus of UK addressing
We receive data from central government, Ordnance Survey (OS), and Royal Mail; from all 339 councils in England and Wales; and from the Improvement Service, Land & Property Services, the Isle of Man Government and Digimap for addressing in Scotland, Northern Ireland, the Isle of Man and the Channel Islands respectively.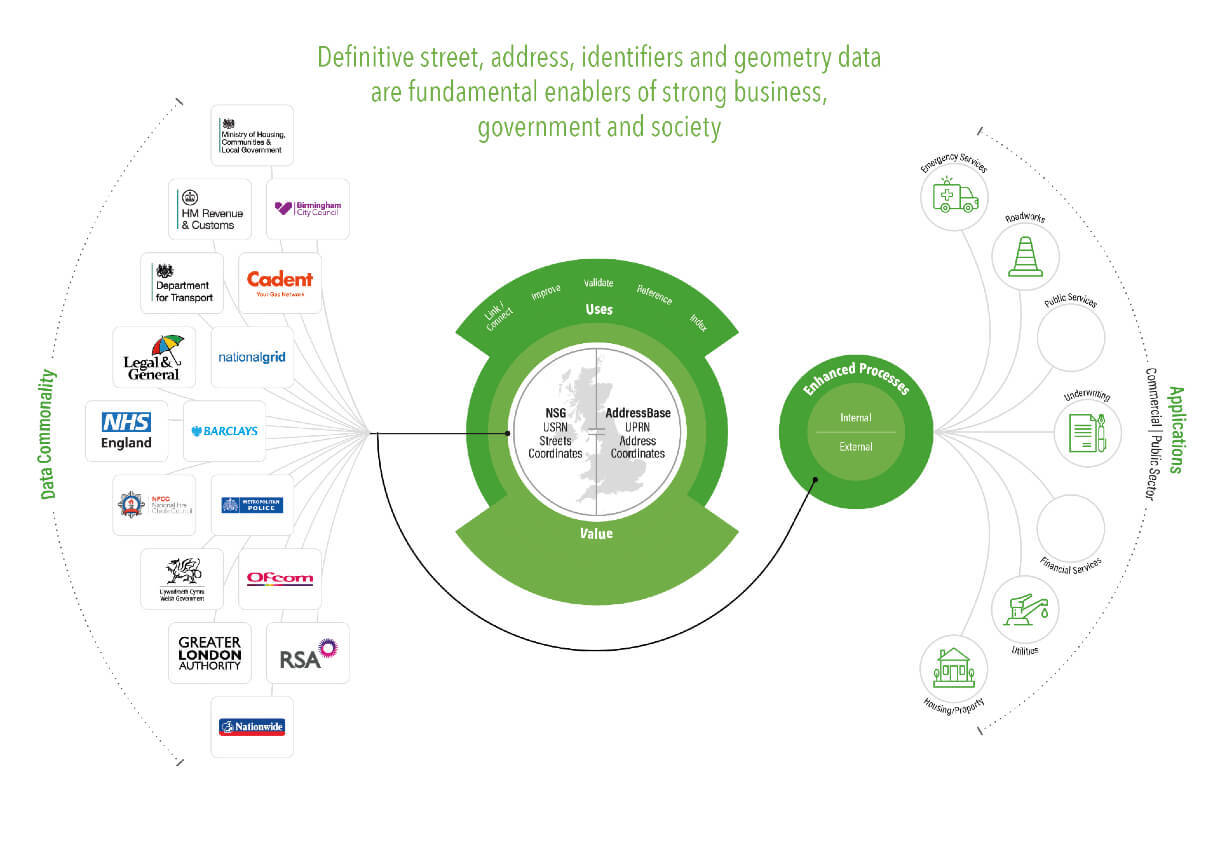 Everything revolves around quality
The UK's addressing is respected worldwide for its integrity and accuracy. Strong governance defines our infrastructure and how we work with each organisation: every piece of data is meticulously verified before it gets signed off. We run 364 address checks and 550 street checks on each and every record, and over 2 million records are updated every month.

A world-class gazetteer
In short, GeoPlace is the team bringing everyone and everything together to produce the UK's National Address Gazetteer – the single, unified source of all UK addressing and street data. Our teams specialise in data enrichment and integration. We're experts at data modelling and quality assurance of spatial data, and our partners – and customers – trust us to be guardians of data quality.
The datasource for OS's AddressBase
The data in the National Address Gazetteer gets shared, by OS, through the AddressBase range of products. It underpins the integrity of 44 million addresses, properties and land areas in the UK where services are provided. From planning, via construction, occupation and change of use, to demolition and beyond, the information we collate and manage gets used to verify the lifecycle of every single property in the UK.