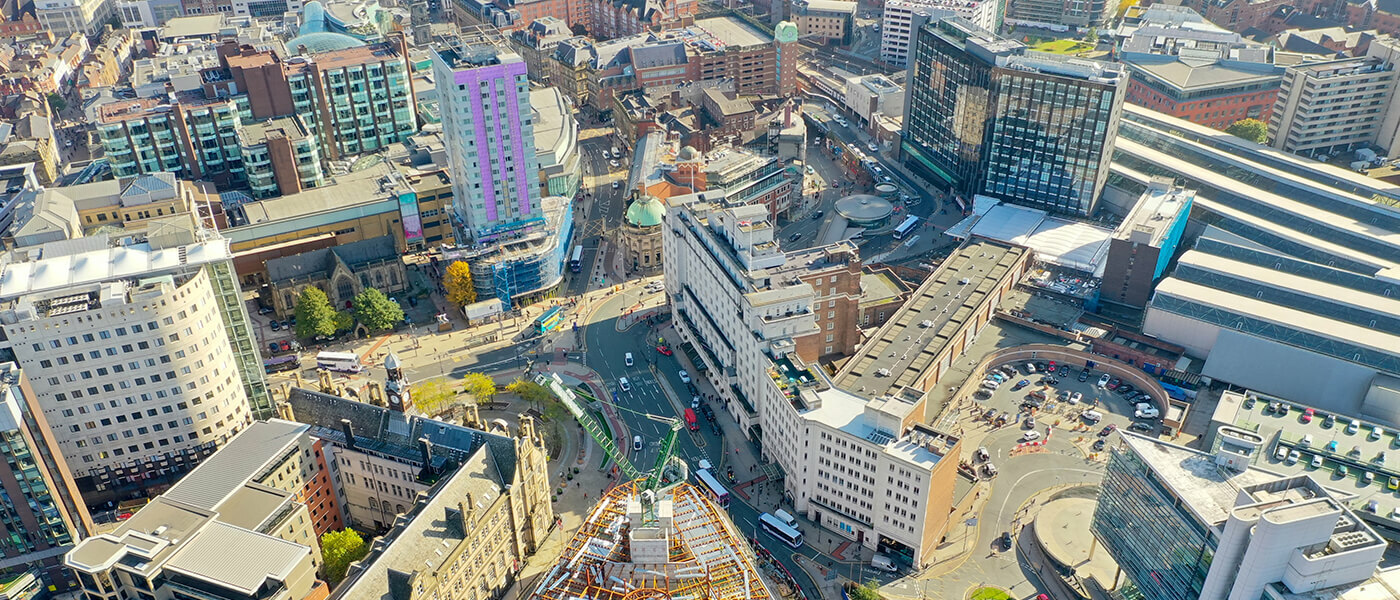 Our products are some of the UK's most valuable resources
Our work underpins the entire fabric of society in the UK. Our output, the AddressBase range of products (made available via Ordnance Survey), and the National Street Gazetteer, or 'NSG', are some of the UK's most valuable resources. They hold millions of unique pieces of addressing and location data.
The government depends on this information, and businesses and organisations use this data to reveal new insights, innovate, and make authoritative, insightful decisions.
To gather this data together, we work contractually with all 339 councils in England and Wales and 174 local highways authorities. The data for addressing in Scotland, Northern Ireland, Isle of Man and the Channel Islands is gathered via the Improvement Service, Land & Property Services, Isle of Man Government and Digimap respectively – but we also ingest data from central government, Ordnance Survey, the Valuation Office Agency, Royal Mail and many other organisations too.
We have a reputation, worldwide, for being the experts in managing addressing data at scale.
Our work
Every day, we work with vast quantities of information. Ingesting data, checking its quality – ensuring it meets the highest possible standards – and helping our stakeholders to meet their responsibilities when it comes to generating the source information.
Before that data gets accepted into the AddressBase products or NSG, we synchronise and match it; cleanse it; validate it; and run 364 Address data checks and 550 Street data checks and 1,480 assurance checks on each and every record. We also enrich the data by adding attributes that will enhance the overall quality of the data. Each month, we update around 2 million records.
Our data team also offers consultancy to businesses, local and central government, and organisations of all kinds that want to improve the collection and use of spatial data.
Our products
From our main database, we deliver two core datasets, One is the UK's National Street Gazetteer, which can be downloaded directly from us. The other is the UK's AddressBase® range of products.
Combined, this information represents the single, unified source that's needed for all streetworks in the UK – as mandated by legislation such as the New Roads and Street Works Act 1991 and Traffic Management Act 2004. The Open Standards Board, via Government Digital Service (GDS), has mandated that the UPRNs and USRNs as found in AddressBase and the NSG respectively are the public sector standard for referencing and sharing property and street information.
Additionally, the Central Digital & Data Office (part of the Cabinet Office) issued new guidance to comply with the location data standards. It states that if you work in the public sector and you need to use address data, such as property and street information, then you should follow this guidance. Find out more.
Our history
GeoPlace LLP was created when the then Secretary of State for Communities and Local Government called for a standard index of addresses to be created, to help the UK work more efficiently.
A joint venture was proposed between the Local Government Association and Ordnance Survey (this also involved buying the business, Intelligent Addressing Limited). Our robust corporate structure was approved by the Office of Fair Trading, and we started our work in 2011.
Today, working under the Data Co-operation Agreement, GeoPlace is the guiding authority for authoritative addressing in every district, county and unitary council in England and Wales. To help ensure the highest levels of addressing data quality, completeness and accuracy, we are tasked to agree, monitor and support each councils' annual data improvement process.