GeoGateway is a new service provided by GeoPlace to Data Co-operation Agreement members. It was released to all local authorities in September 2021. The service enables local authorities to view up to date statistics about their data quality and includes additional guidance on how they can further enhance the quality of their data.
Details include; Improvement Schedule reports, health checks, comparison errors and warnings. Authorities are also able to update street declarations. This has improved the way local authorities can manage their street submissions to GeoPlace.

Sunderland City Council has used GeoGateway to make vast improvements in their street data quality, going from Below National Standard (BNS) to Gold status within a month.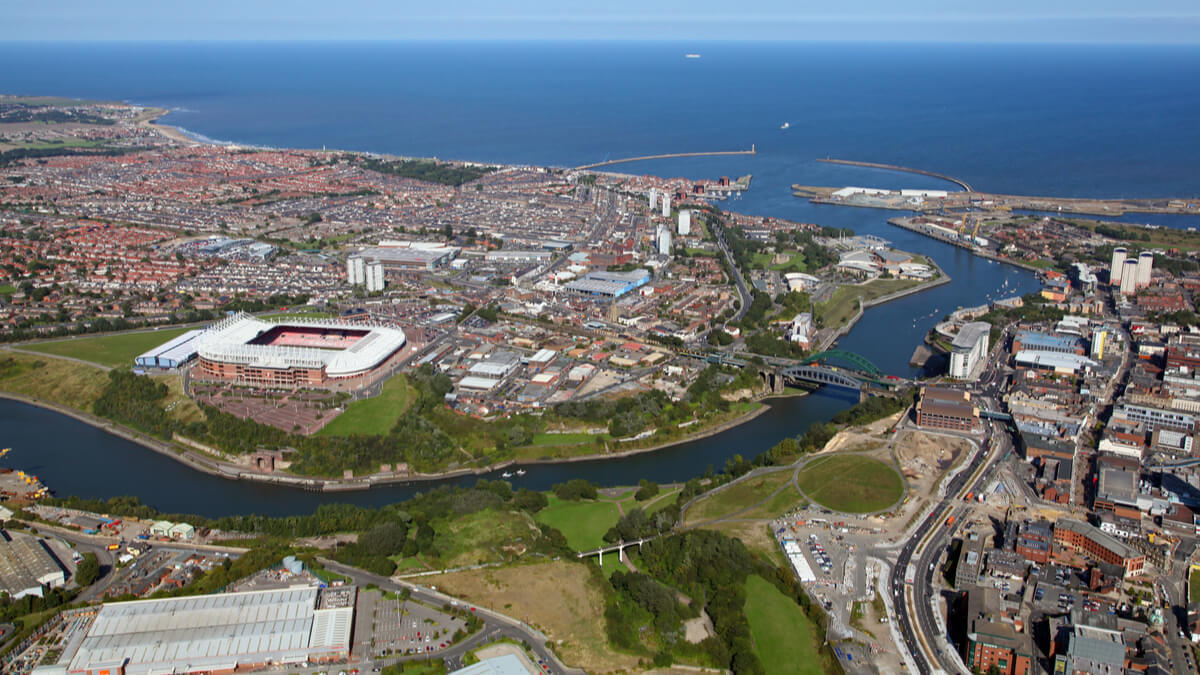 The Benefits
Sunderland City Council found that using GeoGateway made it easier for them to manage exceptions. Additionally, GeoGateway makes it easy for Regional Chairs to check which authorities in the region are BNS, and provide the appropriate support to them.
The council has found that the live results available with GeoGateway is one of its greatest advantages. Stephen Black, the Street Custodian at Sunderland found he could provide a data submission and see the impact of the submission, and what needs to be fixed or updated in real time. This saves time and effort when making these edits, compared with the previous process which was a monthly report.
The live results also made it clear to see the impact of a submission on overall quality ratings. For example, if an authority is at a Bronze status, it's clear to see what needs to be fixed to move to a Silver status and so on. Being able to check each of the declarations and update them as needed saves time and provides the Custodian with the information they need to improve data quality at their fingertips.
Stephen Black, who is also the Regional Chair for the North East, stated that, "People usually look at a long list of issues that need to be worked on, and leave it instead of working on it bit by bit. By working on one thing at a time and making submissions often, whilst keeping an eye on your score or rating makes it easy to keep track of what changes need to be made after each submission, saves both time and effort. Being able to see the list of criteria and see each one improving individually day to day makes it easy to keep a track of what needs to be done".
The council has also found that getting the information from the reports more frequently helps. Prior to using GeoGateway, monthly reports could be out of date as changes had been made since submission. As the reports are now live, there is a more accurate representation of work that has been done and needs to be done by the Custodian.
Tips for using GeoGateway
Sunderland City Council has found that when using GeoGateway the most effective way to work is to make small changes often. Submitting regularly and checking any errors that need to be fixed as opposed to making a submission with lots of changes in one go. By making submissions daily, it is much easier to fix an issue with a small number of changes that need to be done, rather than making a submission with lots of changes, and possibly having to fix many errors. A further key tip from the Stephen is to check GeoGateway and health check scores daily.
The Results
As a result of using GeoGateway, Sunderland City Council now finds it very easy to spot problems with submissions. The Custodian has found that once Gold status was achieved, it was easy to keep as it's clear to see where any errors lie. Through making multiple submissions a day, spotting and fixing errors is made much simpler, before moving on to work on other areas.
Managing exceptions is now easier to do for the Custodian, as there is easy access to data that is needed. As a result of using GeoGateway Sunderland City Council was able to achieve Gold status within a month of use.
Contacts
Stephen Black- Senior Permit Officer, Sunderland City Council