Harvesting change intelligence for smarter working in Northumberland
By connecting data with confidence, councils have an opportunity to 'work smarter' and bring down the cost of servicing residents. Having the most up to date change intelligence possible is a key component in working efficiently, and this project focussed on improving the health of our electoral canvass records.
In Northumberland County Council, the creation of a clean and accessible dashboard, supported by an integrated backend with instant 'click of a button' updates, has resulted in the details of 20,000 properties that do not need servicing with canvassing activities – saving thousands of pounds in administration and resources. This has been made possible via the inclusion of the Unique Property Reference Number (UPRN) in the software build, which has resulted in not only a more intelligent platform but also a better-quality gazetteer.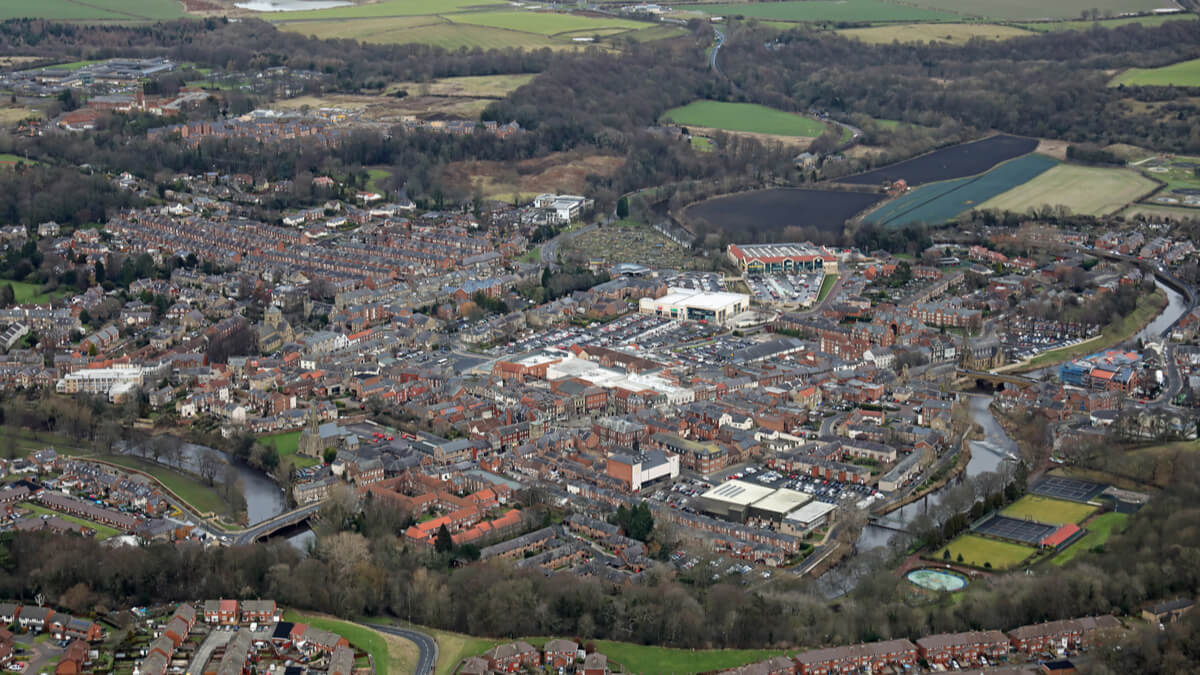 The issue

Following a round of reforms to the annual electoral canvass, Northumberland County Council wanted to improve the quality of its data, underpinning a platform that could not only support local services but also strengthen the quality of the gazetteer.
The starting point for this work was an examination of the software solutions available, and to understand the impact of adding or amending information listed in the electoral canvass. When adding new properties to the register, for example, the elections services must canvass the property for registration. But the outcome of that work is dependent on the software's capability to interpret the BLPU state correctly, and return an accurate BLPU state. If errors creep in, then the properties that may still be under construction or built but not sold (zero occupants) might be canvassed in error – increasing costs, reducing efficiency.
Other problems exist, which will be familiar to other authorities. Properties may change from commercial to residential on a frequent basis, particularly in coastal communities and rural areas, which results in officers chasing properties for registration where it is not appropriate. Another problem is the overall levels of confidence in a register. We wanted to provide a means for correlating addresses with no electors registered with other systems, as a way to cross-check their electoral validity. And then there are the challenges that arise simply from human error, such as change of circumstances and duplication on the register
Solution
We developed a web application with a backend that brought key datasets together into a refined data warehouse. To do this, we ensured that where possible we used UPRNs as our common identifier.
This was supported by building in the capability to make use of VOA references in the small number of instance where the UPRN wasn't available, and by building in a scheduler that would automatically rebuild datasets to increase the quality of currency.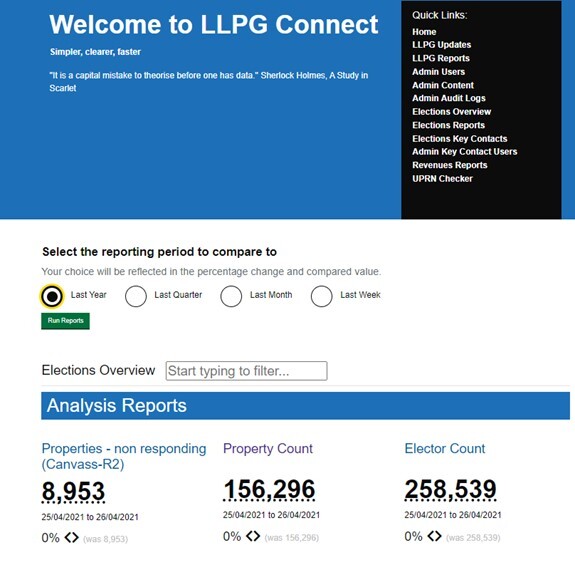 The inclusion of a scheduler for currency reduces the ongoing resources' commitment for the council. Like many other local authorities, Northumberland has revenue officers that carry out site visits to determine when a property should start paying council tax, irrespective of its build status (builders have been known to complete projects in a less than timely manner to avoid this burden). With that in mind, the council also ensured that the BLPU state life-cycle can be updated at the click of a button, to ensure it captured the currency entering its remit from hundreds of records harvested daily from revenues data.
The new platform uses the UPRN to monitor and access records based on business-driven development methodologies. This approach to developing IT solutions meets business service requirements that are identified through the refinement and transformation of a clearly articulated strategy, requirements and goals.
Through this work, Northumberland has been able to deliver a clean and accessible interface that supports wider adoption by relevant teams. The dashboard's backend includes a detailed report facility, which highlights significant improvements in data quality, all of which have been made possible by positioning the UPRN at the heart of its work. This report, for example, looked at name, date of birth (where available), email or mobile and UPRN.

Outcomes and benefits
The web application provides the team with up-to-date reports that improve the quality and timeliness of updates, and enable reparation to cross-departmental data quality issues.
The improvement schedule style dashboard enables the council to track progress over time – a key criteria in defining the business case for such a piece of work – and the information in these reports can in turn be integrated with other data sources to improve decision making.
In short, improvements in the quality of Northumberland's electoral canvass will have a cascade, positive impact on data quality for the Local Land and Property Gazetteer (LLPG), Council Tax, non-domestic rates and waste collection. And, with the recent health crisis still a concern for all, Northumberland has been able to use this localised data matching to support work required around servicing an additional 20,000 properties. The change intelligence that's being delivered in relation to change in occupancy has been invaluable in terms of confirming which eligible properties had or had not been sent an Invitation to Register over a rolling, last-28 days' period.
In financial terms, the inclusion of the UPRN has been key. The outcomes from this project have qualified 20,000 properties that do not need inclusion on electoral canvass activities, which saves 20,000 letters, postage, envelopes; first and second reminder letters; personal visits from electoral officers plus the ensuing data processing – and other mounting costs.