We all know about the importance of location, location, location' when it comes to buying and selling property but did you know that local authorities are responsible for creating the street names and addresses that signify where a location actually is?
Today, Wednesday 18th November, 46 local authorities across England and Wales are taking part in âGazetteers@GIS Day', an initiative that highlights the importance of location and how location information is created by councils.

Through a range of activities such as manning stands, running quizzes, demonstrations and presentations and even giving out chocolates, local authority Address and Street Custodians will show the importance of the information that they maintain on behalf of their council.
Local Address and Street data is an essential part of the AddressBase products available from Ordnance Survey and used widely by the public and private sectors to underpin a range of activities. For example, the data:
helps emergency responders share information more effectively
supports emergency services to get to call outs
enables utilities to connect services to a new home
is used by the Office for National Statistics to collect census data
helps packages be delivered to your house
is used by HMRC to detect fraudulent activity across tax systems
helps identify properties suitable for sustainable energy schemes
is part of the Individual Electoral Registration programme
helps ensure the UK has secure, clean, affordable energy supplies
is used by Tell Us Once to ease the burden of reporting a bereavement
used for risk assessment and underwriting by insurance companies
provides the basis of a wide range of council services such as the collection of local taxation, electoral registration, waste management, school admissions to name a few.
GeoPlace works with every council in England and Wales to build and maintain the National Address Gazetteer and the National Street Gazetteer, which includes the Address and Street data from every authority.
As part of the celebrations for Gazetteers@GIS Day, GeoPlace has made available a toolkit to help local authority Address and Street Custodians promote the day and âstart the conversation' about the importance of location and value of within their authority.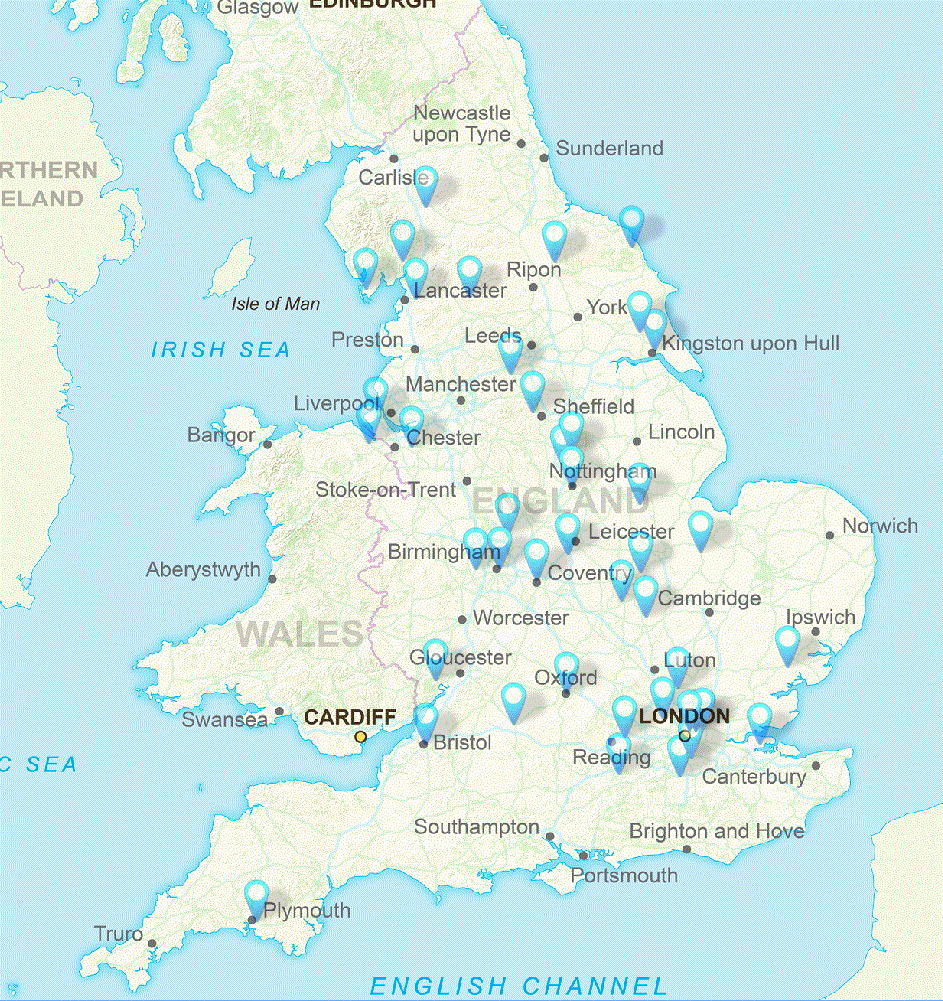 END
NOTES
GeoPlace
GeoPlace is a public sector limited liability partnership between the Local Government Association (LGA) and Ordnance Survey. GeoPlace was set up in 2011 by the government in recognition of the national value of address and street data and works in collaboration with its partners in local government and Ordnance Survey. GeoPlace is responsible for compiling and maintaining the National Address Gazetteer infrastructure and the National Street Gazetteer (NSG). Ordnance Survey develops the range of AddressBase products from the National Address Gazetteer.
National Address Gazetteer
The National Address Gazetteer infrastructure, managed by GeoPlace, is the data storage and set of processes bringing together the existing local authority sourced addressing datasets together with Ordnance Survey, Valuation Office Agency and Royal Mail data. Through an agreement between Ordnance Survey and Scotland's Improvement Service, working on behalf of Scottish Local Government, the National Address Gazetteer includes Scottish address data.
The National Address Gazetteer is the single source from which the AddressBase products are developed.
GIS Day
GIS Day provides an international forum for users of geographic information systems (GIS) technology to demonstrate real-world applications that are making a difference in our society. http://www.gisday.com/
Contact
Gayle Gander
Head of Marketing
GeoPlace
157-159 Buckingham Palace Road
London
SW1W 9SP
+44(0) 20 7630 4600, [email protected], @gaylegander, www.geoplace.co.uk