Waiting to hear the outcome from school admissions for 2015 can mean a time of anxious deliberation for parents and what can be a tough time coordinating applications by councils.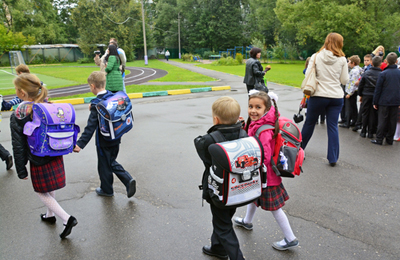 Newham Council has one of the largest number of school pupils in London. Over 5,000 reception pupil applications and around 4,000 year 7 applications are processed every autumn. In addition, the council must allocate school places in response to 7,000 to 8,000 in-year applications per annum.

Incorrect allocation of school places can lead to an increase in appeals, substantial administrative and legal costs, damaging negative publicity and a loss of trust in the community.

Recognising this, Newham has developed a 'School Locator' app which integrates with its existing admissions system and is powered using the council's definitive index of addresses, each of which contains a geographic co-ordinate giving a precise location on the map, together with a Unique Property Reference Number (UPRN). The app enables the rapid calculation of accurate catchment and distance information for each pupil and school preference.

The same system is used by the school admission team and parents â which enhances transparency and clear communication about the process.

GeoPlace is a public sector limited liability partnership between the Local Government Association (LGA) and Ordnance Survey. GeoPlace works with local authorities, collating each council's address list to create and maintain the National Address Gazetteer, from which Ordnance Survey produce the AddressBase® of products and supply them free at the point of use for the entire public sector.

The app also serves up a public-facing web site, where parents and guardians can see catchment areas, parishes, closest schools, interactive maps and the all-important home-to-school distances tie-breakers. Most of this wouldn't have been possible without the detailed address data and would have required the public to contact the council by telephone.

The school admissions team can now work much more efficiently and process applications quickly. Significantly, the School Locator app has given Newham Council true confidence in the rigour of the school admissions process and reduced risk. It knows that the decisions it makes are all based on accurate location information and the same criteria are applied consistently to all applications.

The development of the School Locator app provides transparency on the task of school placements, providing a tool that gives the council confidence in the rigour of the school admissions process; demystifies the school application process for parents; and reducing call centre costs at the same time.
END
GeoPlace

GeoPlace is a public sector limited liability partnership between the Local Government Association and Ordnance Survey. GeoPlace's role is to create and maintain the National Address Gazetteer and the National Street Gazetteer for England and Wales, providing definitive sources of publicly-owned spatial address and street data for Great Britain.
Ordnance Survey

Ordnance Survey is Great Britain's national mapping authority. Its job is to collect, maintain and distribute the most accurate and up-to-date geographic information (GI) of the whole country that government, business and individuals rely on.
AddressBase

The AddressBase products are the definitive source of spatial address and property information. The products include the Unique Property Reference Number (UPRN) to provide accurate identification of properties and addresses across England, Wales and Scotland. The AddressBase products are created by GeoPlace by combining local authority data with other national datasets. GeoPlace is a limited liability partnership between the Local Government Association and Ordnance Survey.
Newham's School Locator App

School Locator allows users to enter their address details into one of the School Fact Finders to get useful information about schools in the local area, including routes to school and catchment areas. It can be seen at http://www.newham.gov.uk/Pages...
Contact

Gayle Gander, Head of Marketing

GeoPlace, 157-159 Buckingham Palace Road, London, SW1W 9SP

+44(0) 20 7630 4600, [email protected], @gaylegander, www.geoplace.co.uk