Speaking at GeoPlace's annual conference on Thursday 11th May 2017, Eddie Copeland, Director of Government Innovation at NESTA hailed the potential of connected data to provide more targeted and effective services.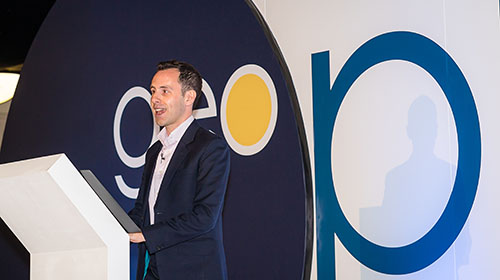 Presenting to over 340 address, street and geographic information experts from councils, Copeland said address and street data were absolutely central to the future of local government, to local public services and to the communities where we live and work. Local government has a problem of fragmentation â the jigsaw problem where every team, every organisation has got their little piece of the data puzzle but no one can put all those pieces together, take a step back and see what the big picture shows.
Copeland said that the solution to joining up the jigsaw pieces could come from using the Unique Property Number (UPRN) that councils hold for every address stating "Any public sector organisation that wants to get involved in using data for better outcomes needs connect together spatial data by using UPRNs. There are amazing things you can do by matching records, if you don't have the UPRN you are making your life impossibly difficult to do it".
Referencing two large ongoing data projects, finding Houses of Multiple Occupation (HMOs) in London and assessing the influences on alcohol abuse in the northeast of England, Copeland highlighted that those local authorities that can already match together data from their different databases have found it very easy to take part and those that can't have mostly not been able to take part at all.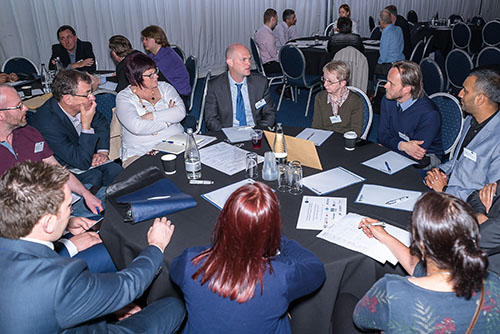 Several other speakers at the conference also provided strong evidence on how connected data leads to better outcomes. Manchester City Council, Leeds City Council and Harrow Council all demonstrated that without the UPRN or USRN, some services simply wouldn't be delivered as efficiently or innovatively.
Every ten years the Office for National Statistics (ONS) embarks on a huge data management exercise, the census. A vital part of the work is identifying all of the households in the UK. Pledging to work closely with the Custodians in council responsible for maintaining address information, the ONS emphasised that the address data held by council, which is feed into a national database called AddressBase would be the address database used by the census team.
Further information about the conference, including a transcript of Eddie Copeland's presentation is available here.
END
Notes:
About GeoPlace
GeoPlace is a world-class expert in address and street information management, working internationally as well as in the UK to help our partners and customers maximise the value of their spatial information for better decision making.
GeoPlace was formed in 2010 as a result of a government call for a standard index of addresses by joining together an established public sector organisation and a skilled private sector organisation, which had been specialising in spatial data infrastructure since 2000.
GeoPlace maintains a national infrastructure that supports the address and street information needs of the public and private sectors. Its work relies heavily on close working relationships with every local authority in England and Wales. This relationship has been developed over more than a decade, to build the National Street Gazetteer and the National Address Gazetteer infrastructure. Both underpin efficient and effective services, bringing direct service delivery benefits to users.