GeoPlace's annual conference takes place online on 10th and 11th May 2023. With 35 speakers over the two days, the conference will explore a wide range of society's most relevant themes, examining the need for the precise location information that sits at the heart of public services, good commerce, and governance.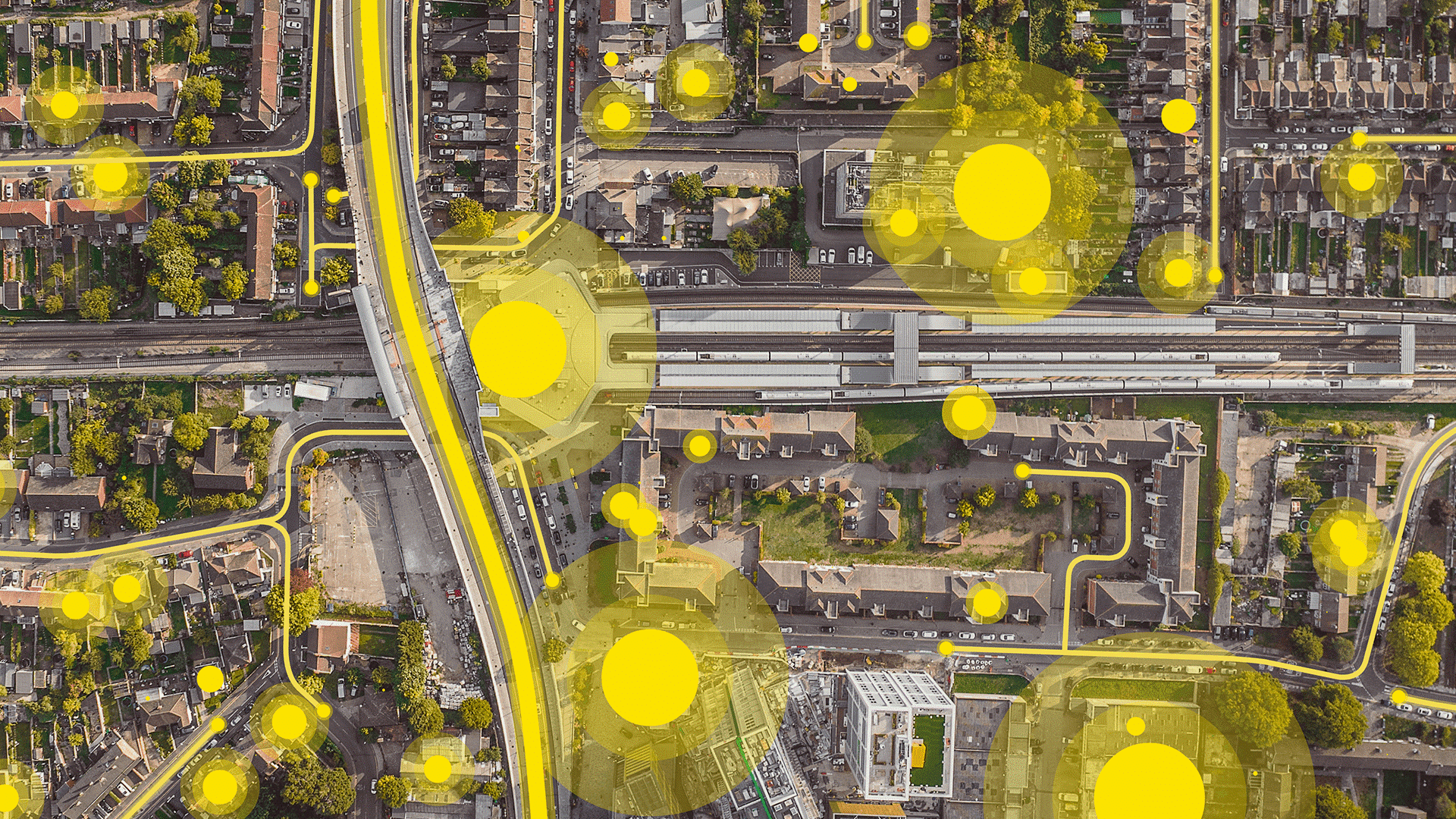 Address and street data, with their associated UPRNs and USRNs are the magic ingredients that connect services to people to places. With themes around climate change, household energy, health, and housing, the event will showcase speakers from government, the private sector and from local government. All of whom use address and street data, and their associated– UPRNs and USRNs, to drive transformation, identify where to deliver services to and how to approach some of the most challenging issues for public services.
Day one of the conference focuses on the challenges and solutions whilst day two has a deeper focus into the technical side of managing the lifecycle of the UK's address and street data. At the conference:
Experts will demonstrate how location data is breaking down barriers to deliver a more efficient, more sustainable property sector and social housing. Location information shapes planning, construction, purchasing, retrofitting, and ongoing use – so it makes sense that more intuitive use of location data should reduce risks, build in efficiencies, and enable better decision-making.
Only by understanding precisely where climate change is happening, can we analyse the factors and create an actionable strategy to address it. For sustainable climate change impact, we need to dig deep. At GeoPlace's 2023 conference, experts will show how location data is being used to link datasets to improve our energy networks, increase the uptake of low carbon technologies and make practical use of location data, to improve local area plans.
The cost of household energy, and the route to Net Zero, are constantly in our minds. We'll show you how location data can make a difference. When the energy regulator moves to a system underpinned by Unique Property Reference Numbers – the very heart of the UK's addressing system – it's time for energy providers and service entities to all take notice. At GeoPlace's 2023 conference, experts will show how energy poverty can be tackled more effectively; how energy fraud might become a thing of the past; and how local authorities are using this address-level detail to assess improved energy efficiency and insulation, to renewable and low carbon technologies like heat pumps. We'll see how local authorities compared heat networks with individual building-level solutions, and explore the scale of change required to reach Net Zero by 2050. Speakers will also demonstrate how councils are targeting intervention to support residents in fuel poverty and understand the likely impact of energy prices on households across income and energy performance tiers
After a global pandemic, we've learned a great deal about better-supporting vulnerable people in society. At GeoPlace 2023, we'll show how location data improves health outcomes. For greatest efficiency, a health service needs to understand how best to deliver services for wellbeing and positive outcomes. That data must be shareable, but it also needs to protect people's privacy and become a resource for predicting needs, as well as reacting to them. Experts will reveal NHS England's plans for a new data platform that puts location data front and centre, assuring accuracy, improving efficiency. Discover how UPRNs are used to connect information about health and welfare to other datasets.
Running in eight one-hour sessions over two days, the conference will deliver answers to key questions, and highlight how we might learn from each other – using cross-sector knowledge to make advances, society-wide.
With over 1,000 registrations to last year's event, this event is not to be missed and is free of charge to attend.

To see the agenda and register visit the conference page.

NOTES
About GeoPlace
GeoPlace LLP is a public sector limited liability partnership between the Local Government Association (LGA) and Ordnance Survey (OS).
GeoPlace is a world class expert in address and street information management, working internationally as well as in the UK to help our partners and customers maximise the value of their spatial information for better decision making.
GeoPlace maintains a national infrastructure that supports the address and street information needs of the public and private sectors. Its work relies heavily on close working relationships with every local authority in England and Wales. This relationship has been developed over 15 years, to build the National Address Gazetteer infrastructure and National Street Gazetteer. OS develops the range of AddressBase products from the National Address Gazetteer and OS MasterMap Highways Network from the NSG. Both datasets underpin efficient and effective services, bringing direct service delivery benefits to users.
These unique reference numbers link datasets together and share information with other organisations who also use them. They provide a comprehensive, complete and consistent identifier throughout a property's life cycle – from planning permission or street naming through to demolition.