Steve Brandwood, Executive Director of Engagement at GeoPlace provides an update on feedback from council Address and Street Custodians to the Geospatial Commission following the GeoPlace Conference earlier this year.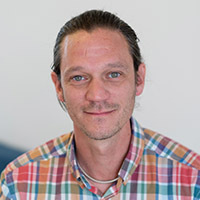 William Priest, Director of the Geospatial Commission spoke at the GeoPlace conference on 10th May 2018.
The aim of the Geospatial Commission is 'to maximise the value of all UK government data linked to location'. The Commission is building a UK wide strategy, which is backed up with political will from Downing Street and a £40 million budget to cover all areas of Commission activity.
At the conference, William said "We want to create economic value add and productivity gains through the better use of geospatial information. We think that we can create an £6-11 billion of economic value add if we can get to a better usage of geospatial info, predicated on doing things better and smarter, joining up the producers of GI so that users can access it more freely more quickly and more effectively".
William asked, "What are the kind of things you are doing as a group that the Geospatial Commission may help to stimulate or accelerate?"
Following the conference, and working with the Commission, GeoPlace issued a 'Sli.do' enabled consultation to gather views from local authority Address and Street officers to provide responses to William's challenge. The consultation ran between 21st May to 1st June 2018 and the following groups of officers were encouraged to respond:

Data Co-operation Agreement Principal Contacts
Address Custodian and Secondary Address Custodians
Streets Custodian and Secondary Streets Custodians
Street Naming & Numbering Officers
ASD Creators
Traffic Managers
Streetworks Managers
Public Rights of Way Officers
JAG(UK) contacts
The Sil.do application allows users to post their views and also 'up-vote' on views provided by others.
Results
There was a limited response to the call for feedback. 19 unique responses were made from 7 identified individuals. The remaining 5 responses were provided anonymously, and it is not possible to state whether these were from one or multiple individuals.
Raw data
| | |
| --- | --- |
| Text | Up-vote |
| Postcode is not reliable geospatial data. The UPRN is. Why are we tied to inaccurate postcodes? | 1 |
| Reduce Fraud by using DWP HMRC and Electoral Roll data with UPRN's | 0 |
| How is the Census going to delivered this time round? Needs to matched back to UPRN's for granular analysis. | 0 |
| Let LA's have full land registry data free of charge to deliver smarter services and resolve disputes. | 0 |
| Will councils be compensated for generating 6-11 Billion of economic activity. Baring in mind that resources needed elsewhere are used to maintain LLPG. | 0 |
| Consider making the National Address Gazetteer (including the Postcode Address File) Open Data. | 0 |
| Barrier: data licensing complexity and end user risk. Example OS, Royal Mail, and Geoplace only answer part of an address use query and all risk is on end user | 0 |
| Barrier: Efficiency of wide use of LLPG incompatible with transparency object of wide publication under OGL due to current licensing model | 0 |
| Barrier: fragmented/out of date Street Naming and numbering legislation | 1 |
| It would be great to have utilities Mpan numbers as cross ref in our gazetteers to help with fraud and units. | 0 |
| In terms of doing things better, funding a Central Maintenence web based LSG & LLPG system will only cost a fraction of the £40m available. | 5 |
| Support with getting the message re this potential funding opportunity to the right Snr Manager/Cabinet Member and emphasising the importance of the gazetteers | 0 |
| Will there be an application process to the Geospatial Commission for funding for our specific projects and will this be communicated to LAs / Custodians? | 0 |
| As stated on posts at conference it would be useful to see money cascaded down to local authorities to allow us to appropriately fund the work. | 1 |
| follow on post - alternative - YES mandate UPRN and USRN across government - INCLUDING VOA who confirmed they don't use it in their database. | 5 |
| Stimulate - discussion at higher level of Local Authority than just the custodians of the importance of the custodian role and the work we carry out. | 6 |
| For the LLPG to be truly beneficial it needs to be open to all, free at the point of use. Free it along with the postcode. | 1 |
| Enforce UPRN & USRN in all government datasets with an address element. Get the VOA on board. Their refusal to engage is causing needless work. Open LLPG & PAF | 1 |
| Funding and practical assistance to help LAs integrate LLPG into all business systems and functions. | 1 |
Key themes
Promote use of gazetteers across the public sector – wider benefits could be achieved with specific government departments/agencies adoption.
Availability of the gazetteers as 'open' – UPRN and USRN including attribute information (eg address and postcode).
Supporting local authorities – including funding, promotion to senior management and improved SNN legislation.
Conclusions and next steps
Whilst the response rate to the call for feedback was low, the responses received reflect a set of ongoing themes that previous discussions with the sector have highlighted.
The responses have been provided to the Commission for consideration and further consultation is likely to take place over 2018 to quantify the impacts of releasing UPRNs and USRNs with geometry as 'open' data. See information relating to the Government announcement relating to open identifiers here.