By Gayle Gander, Head of Marketing.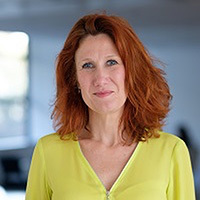 At GeoPlace LLP's annual Awards, some of the more unusual house names and addresses in Britain came to light in a new category, the "Award for Britain's Most Fantastic Address".
Some properties are renamed frequently. Others occupy land that doesn't lend itself to systematic numbering or identification. A few buildings have to be seen to be believed and, even then, everyday names used by residents may not seem logical.
Many examples were submitted to GeoPlace's Awards. Across Britain, Street Naming and Numbering Officers, and Address and Street Custodians regularly send details of changes to house names and addresses to GeoPlace, thereby keeping the official National Address Gazetteer up to date:
Entries included:
Ty Bach – literally, 'the small house' in Welsh language, but often used in Wales as an everyday expression to describe a lavatory
Kevanmaz Wearewhereweare – the pragmatic approach taken by houseowners to settling down for good, perhaps
Lusty Glaze and Start Naked – both of which might shed a light on the householders within
Ty Yn Yr Coed Yr Henddraig Ddrwg – which is the 'house in the woods of the bad old dragon'
Habititabities – almost unpronounceable, but charming
The House With No Name – which is actually a house with a name now
Everton Two, Liverpool One - the address for Everton Football Club's second shop, located in the Liverpool One shopping centre
Narnia House, Toad Hall, Laughing Snakes, and 'Petite Pie' – all verified house names in the west country
And Llareggub – first made famous by Dylan Thomas, and then made infamous by people who like spelling things backwards.
Keeping these details up-to-date is essential, as service providers such as couriers, delivery drivers and paramedics count on AddressBase, the addressing product from Ordnance Survey for accuracy.
The Office of National Statistics (ONS) will be relying on the precision of AddressBase in the run up to the new census, due to be conducted in 2021. The white paper 'Help shape our future' published by the ONS in December 2018 outlines how it will make sure that it has the right address details for every household in the nation.
The white paper states that
"A prerequisite for an inclusive and successful census will be the availability of a comprehensive high-quality address register covering all households and communal establishments for England and Wales. ONS will be using AddressBase as the core dataset for the address register for the 2021 Census. ONS will not build a separate address register, as was the case for the 2011 Census, but rather will work in partnership with GeoPlace, local authorities and other suppliers to ensure that AddressBase is capable of supporting the census and ONS's ongoing needs."
For the 2021 Census, ONS will encourage people to submit their details online – but must first contact them by post. This means verifying that addresses such as "Flat B, Two and A Half, Clifford Street", and the "Man Carrying Centrifuge Facility F49A" are real addresses.
At GeoPlace, we make this possible by managing the Unique Property Reference Numbers, or UPRNs, which are assigned to each property. UPRNs makes it possible to connect and verify diverse sources of information – things like unfamiliar house names – with ease.
The challenge often lies in handling communal addresses that are often stacked one on top of the other or sharing a physical location, such as Universities for example, and blocks of flats.
Almost every transaction including a service relies on addressing at some point. From registering to vote, to collecting waste; from allocating school places to quotes for insurance. Perhaps most graphically, the responses of every emergency service depend on being able to reach the right property at the right time.
If the address is '14, The Avenue', and Number 14 turns out to be a 26-storey block of flats – it helps to know exactly which home needs help.
Fortunately, while many households might have the same postcode, the UPRN guarantees accuracy, even if a household's 'name' changes frequently or is very unusual and easy to mis-spell.
For the ONS, and the 2020 Census, this is essential. UPRNs provide a crystal-clear view of households, which will improve confidence in the census's roll-out and results.