By Simon Barlow, Executive Director of Consultancy, GeoPlace.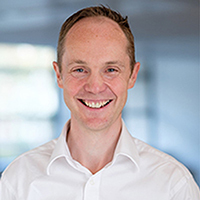 We love the profound sense of knowing our place in the world. We also know that communities thrive on understanding their location in context, and that our country's diverse cultural heritage is a vital part of what it means to say, "Proud to be British".
That said, the world is changing. Those changes are happening faster than ever before, and our communities are changing too. Fortunately, the datasets we manage are being put to great use in many new ways – one of which comprises a tool delivering the information needed to track change; understand; support; and explore the rich seam of cultural heritage and opportunities that exists in England's capital city, London.
We love using our data to help organisations deliver outstanding projects. For some time now, the Greater London Authority (GLA) has been working on a Cultural Infrastructure Plan: curating and exposing the details of its infrastructure in a way that hasn't been attempted before. At the heart of an accessible toolbox is a Cultural Infrastructure Map – and we were delighted to be involved in bringing that map to life.
The vision was ambitious. London is a city that's recognised the world over as a hotbed for the arts and for cultural activities of all kinds. Our wider creative industries are vital to the economy, and the recording studios, rehearsal spaces, artists' workspaces in our capital alone generate £52 billion per year. However, while there have been great advances in community-led infrastructure development in recent years, there's a risk of decline in appreciation for London's cultural spaces. The GLA wanted to address this situation by making those spaces more findable, and by making it easier for all kinds of stakeholders to understand what's needed to support those venues.
The GLA had already collated vast repositories of data, documenting the capital's cultural infrastructure. They had identified a need to pinpoint each of the building locations accurately using AddressBase and UPRNs. The resource and expertise to do this with large datasets was not available in house, so they approached us at GeoPlace, as leading experts, for some advice.
In practical terms, what we did sounds relatively simple. Where data wasn't geocoded, we added the authoritative address data needed to ensure interoperability. By matching each layer of data to AddressBase, we could ensure that every record of a cultural highlight could be associated with a building or a piece of land. However, this level of granularity was important because it was the precise buildings and places that the dataset aims to protect.
Anyone can use the Cultural Infrastructure Map. Communities can now find what's going on in their local area and planners can hone their policies to reflect the diversity or scarcity of opportunities in their area.
Knowing that we have one of the most culturally diverse capital cities in the world is one thing. Understanding the infrastructure supporting that culture and maintaining it for the benefit of citizens and tourists who'd like to make the most of our cultural diversity – is another. Everyone's talking about how to build a better Britain. But it can take something as simple as 'add location to a dataset' to expose how much we have to offer and enable people to take full advantage of.