By Richard Duffield, Senior Consultant and Gayle Gander, Head of Marketing, GeoPlace.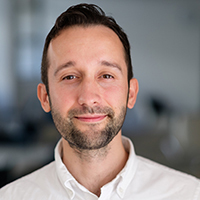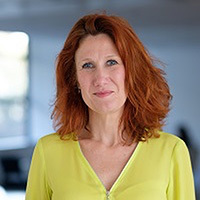 When we know where people are, we can help them faster and we can help them better. Today, with COVID-19 affecting us all, we've never been more dependent on the ability of our health services, local and central government to deliver vital support measures and services exactly where they're needed most.

Critical resources must be managed efficiently. From policy-making managers to front-line key workers, everyone needs information they can trust to help keep us safe. But there's one simple, common question that has to be answered in every part of that complex process – where, exactly, should everything be happening?
GeoPlace sits at the heart of the community that's providing the answer. The Unique Property Reference Number (UPRN) is now open data, and it's embedded in critical responses to COVID-19. This is the story so far …
Accurate data changes lives
All government needs accurate data. But while the value of data is well known – and the need for speed is clear – local and central government wasn't designed with transactional, inter-departmental information exchanges in mind. Government moves and has always evolved at a much more measured pace.
However, it is widely accepted that analysis, dashboards, models and simulations improve decision-making. And, in response, government is now sharing more data more widely; it's bringing in experts to help put the right information in the right hands at the right time. As businesses in the private sector also know, the key to success is being sure that all the information being used is up to date, current, and accurate.
The problem is that, when different datasets get brought together, there's always a risk of duplication, error or omission. That can lead to people making decisions based on out of date, incomplete or inaccurate data – with life-changing consequences.
In government, this is a compound problem. Data is captured in many ways for many different purposes. Quality varies. Usually, that data is used for one intended purpose – it is not 'business as usual' to share data or use it for multiple purposes: people's rights to privacy and security are a priority. And there are technical challenges as well, which can create unnecessary delays and problems.
Data professionals have a huge role to play in overcoming these challenges. Decision-makers need data they can rely on and data professionals have the skills, knowledge and technologies needed to achieve this. The good news is that the UK is recognised internationally as one of the world leaders in spatial data infrastructure.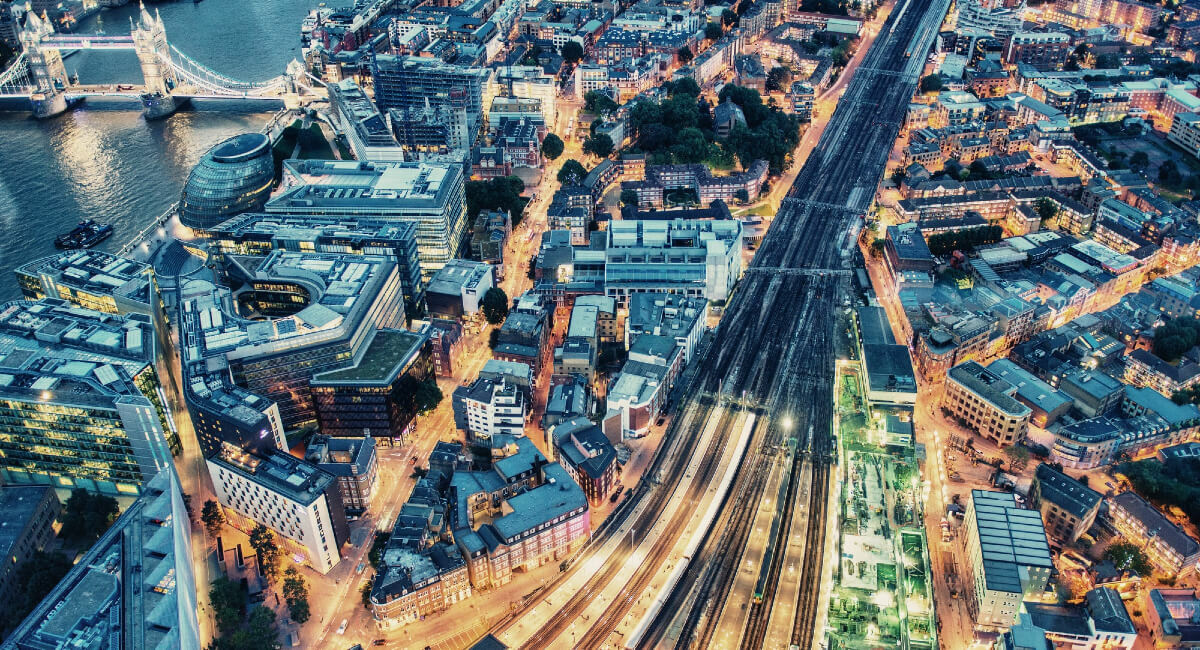 Using spatial data as standard
GeoPlace is responsible for the single, trusted register of addresses and streets that every government department – every business, every citizen – depends on, every day.
Created and maintained locally by skilled data custodians in local councils, that data is in many ways 'invisible'. Most of us don't wonder how the emergency services know where to find us; or think about our home insurance policies being tailored to where we live; or how our council runs an efficient waste collection service – sending lorries on the most efficient route, to visit every building. But behind every one of those decisions, someone is using data that includes the Unique Property Reference Number – uniquely identifying every address in the UK.
Our teams work closely with the public and private sectors in England and Wales (and with partners in Scotland, Northern Ireland and the Channel Islands) to make sure that spatial information is of the highest quality. We want to excel at delivering street and addressing data that inspires innovation and transforms people's lives.
In many ways, we're just getting started. Advocates for the UPRN have highlighted its potential to transform the way we live, and the way that public bodies work together. Today, the UPRN is recognised as a vital piece of national data infrastructure and, from July this year, the use of the UPRN will be a mandatory open standard for government.
Using the UPRN to tackle a pandemic
Coronavirus affects us all. Last week the LGA warned that
"Crucial data must be shared with councils, so their local knowledge and expertise can ensure that track and trace activities succeed." It said, "That data should include UPRNs, so councils can identify hotspots, map where the virus is prevalent and plan for action. Using the UPRN means that councils can link data to existing systems, filling in important gaps. We expect all new data sources from central government to include UPRNs soon but, in the interim, councils should have access to this data to help deal with the crisis."
Local government is asking for the UPRN to be included in data it receives from central government. Many councils have contacted us to talk about the problems they're facing because UPRNs aren't yet included – they're having to invest needless time and resources on data matching, or correcting missing or incomplete addresses.
As one authority said:
"Having UPRNs on the data coming in would have eliminated the hundreds of hours our team has spent matching 28,000 records (so far). It would have accelerated the process of using address data in an accurate and meaningful way. And, if the UPRN had been included, we could have picked up any anomalies at an earlier stage rather than trying to resolve them later."
The council gave some examples:
Emergency Planning – datasets of key features (supermarkets, hospitals, GP surgeries, pharmacies, parks and playgrounds, pubs / bars, police / fire / ambulance stations) are essential for use in Resilience Direct.
Adult Social Care – matching Public Health England's data on vulnerable people to UPRNs 'by hand', so that adult social care teams can accurately, quickly understand who needs care packages or other services from the council.
The UPRN - working in Government
Knowing where people live is the key to communicating effectively and providing them with support services – both of which are essential in a pandemic. From letters going out focusing on the need for self-isolation, to information pin-pointing how to get help, food packages, and priority access to supermarket delivery slots – the 'where' element of a dataset is the key to making everything work.
GeoPlace has been working across central government and local government to help match key, core datasets – to include UPRN from the outset. We've mapped the data flows from central to local government, as we see them, in the following infographic. We'll update the infographic as we become aware of changes over time and great integration of the UPRN from other organisations.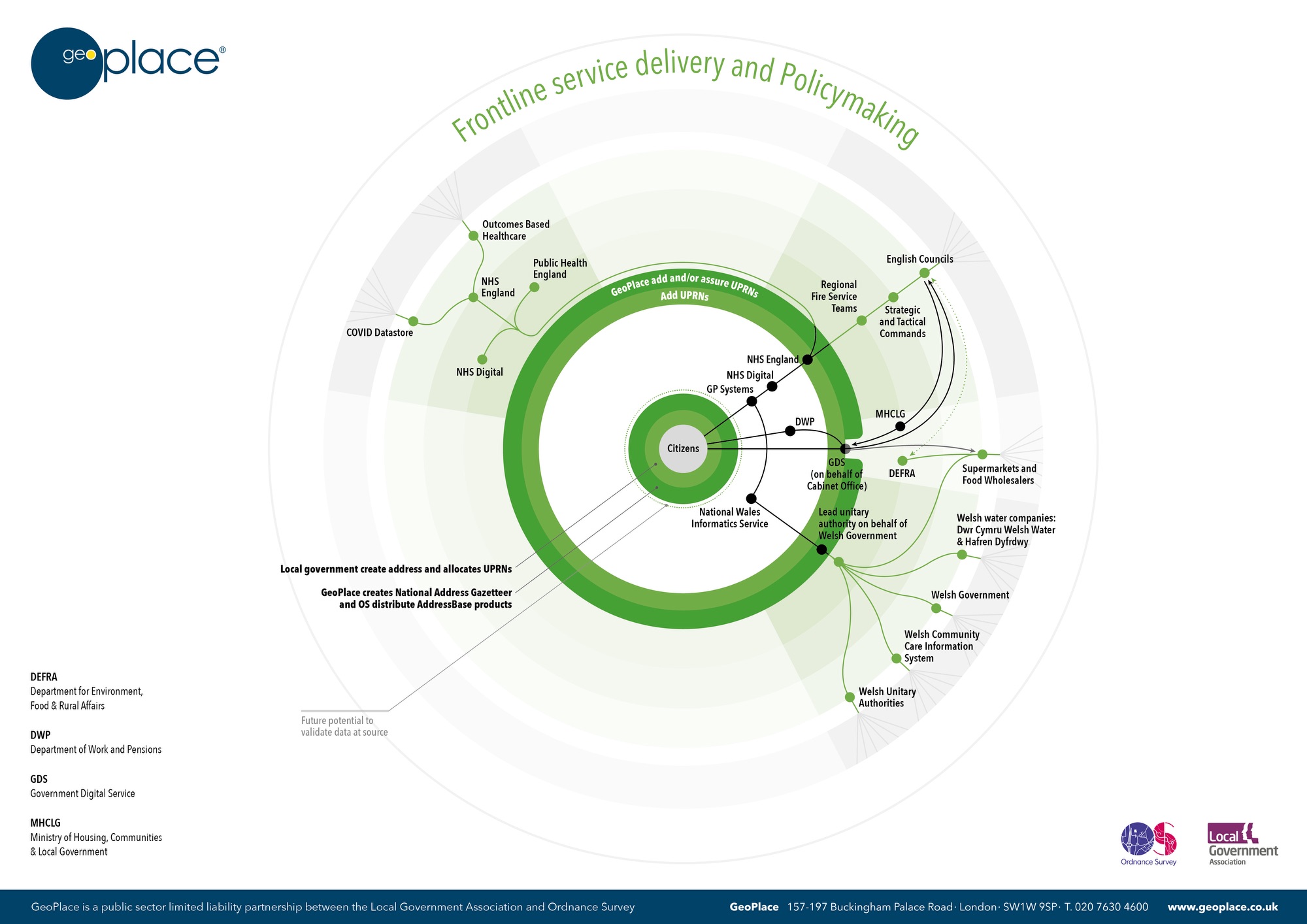 The NHS knows who has a medical condition that makes them vulnerable. Sharing this data with councils – securely, safely – helps key teams to provide the right support. This can be very finely targeted support too, when that information is cross-referenced to other sources of data such as social care records. However, linking those data sources together isn't easy.
In Wales, local government has already overcome this challenge. We were asked to use our data linking capability to add the UPRN to their vulnerable people data. This enables them to validate the address data they hold, making sure it's correct, and to run spatial analysis that delivers meaningful, valuable insights. NHS England is responding too now, by incorporating the UPRN into its Master Patient Index. GeoPlace is working with NHS England to ensure that work is as complete, accurate and up to date as possible. It can then be shared with partners across health and central and local government to support the response to COVID-19.
The Ministry for Housing, Communities and Local Government (MHCLG), the Department for Work and Pensions (DWP) and the Government Digital Service (GDS) now host an online facility for people to register as being vulnerable. MHCLG will use AddressBase to validate the address data submitted, and enrich it with the UPRN before sharing it with partners.
The Department for Environment, Food & Rural Affairs (Defra) runs two programmes dealing with food delivery; for shielded vulnerable people supplying basic food provision and for non-shielded vulnerable people a supermarket referral scheme with participating local authorities and supermarkets.
Food is supplied to shielded people in two ways:
Delivery of food parcels by wholesalers contracted by Defra
Supermarket referral
The data flow to wholesalers and supermarkets is managed through GDS under data sharing agreements.
For non-shielded vulnerable people, Defra is managing a programme for local authority supermarket referrals for priority delivery slots. Local authorities that join the programme enter details of non-shielded people in need of food delivery, drawing down the addresses from OS Places. A UPRN is included as part of the address fields. Defra compiles the data and passes them on to participating supermarkets who match the data against their customer base and offer a priority slot back to the non- shielded person.
To support non-shielded people, Defra has a data sharing agreement with participating local authorities and supermarkets.
Looking forwards
In 2016, when he was the Minister for Cabinet Office, the Rt Hon Matt Hancock MP gave an insightful presentation at the GeoPlace conference. He said,
"The UPRN is the jewel at the heart of the addressing system. It links address data across a diverse range of systems and services. The UPRN facilitates greater accuracy and immediate data sharing and matching - delivering better services and better outcomes for citizens."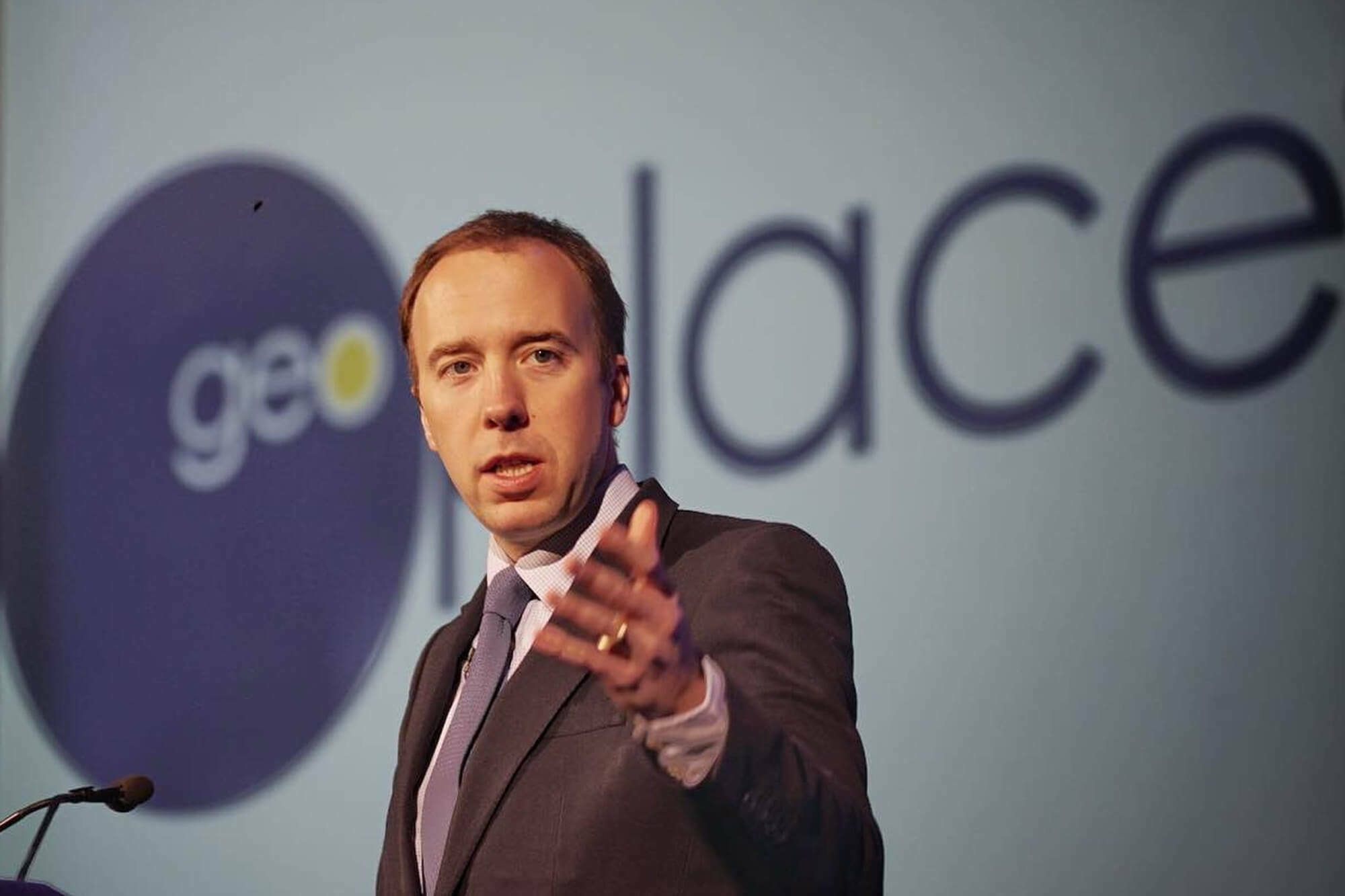 Fast forward four years, and GeoPlace is looking to the future. The recently signed Public Sector Geospatial Agreement (PSGA) and our unique relationship with councils give us a firm foundation to make a long-term commitment that will benefit us all.
We'll be maintaining our data to ensure a high quality digital twin of real world assets is available whenever it is needed. We'll carry on working with partners like the National Fire Chiefs Council (NFCC) to embed the UPRN in processes that ensure our safety and security – such as emergency planning response and integrated risk management. And we'll be looking at how we can help people working in health and social care use the data more widely and more effectively.
Careful consideration must be given to the data that's been shared to support the response to COVID-19, and which datasets should or shouldn't be shared on an ongoing basis. GeoPlace is committed to ensuring that whenever data needs to be shared to help keep us safe, we will provide the fundamental building blocks required to make that happen.
Read our case studies on using the UPRN to respond to COVID-19. And if you think we can help you with your mission, or you can help us with ours, please get in touch.