In June 2012, Leeds City Council became a permit scheme authority. Permit schemes provide an alternative to sections of the existing notification system of the New Roads and Street Works Act 1991 (NRSWA), whereby, instead of informing a highway authority about its intention to carry out works in its area, an activity promoter has to book time/road space on the highway by obtaining a Permit from the Permit Authority.
The permit scheme is facilitated by the National Street Gazetteer (NSG) and improved by the quality of Additional Street Data (ASD). At Leeds City Council, the ASD is composed of all the minimum mandatory information which has been regarded as relevant to street/road works in the area, plus additional information on other features of the street. It is being used to provide benefits to any individuals and/ or companies involved in street/road works.

The purpose of ASD is:
to provide information to help activity promoters and highway authorities that have access to the gazetteer whilst carrying out or planning their work

helps to prevent unforeseen complications, which may occur without the information in the ASD. Many features of a street can affect the planning and co-ordination of activities. These may be subject to restrictions imposed by legislation other than NRSWA or TMA

to assist activity promoters, information about such features may be held as ASD in the NSG. In this way it is hoped that the ASD becomes a fundamental planning tool for permit applications.
ASD feeds in to the NSG, which then provides a single source of information to a number of council departments. This in return improves the services provided, including:
Environmentally Sensitive Areas for example (special designation code 9) (LCC Bridges/Structure keeps information on bat roosts and other information provided by outside agencies such as Natural England)

Priority lanes (Special Designation Code 13) (Information provided by LCC Traffic Management)

Parking bay and restrictions (Special Designation Code 19) (Information provided by LCC Traffic Management, information also available on www.leedstraffweb.co.uk)

highlighting special construction needs (Construction Type 3) (Information supplied by LCC Engineering Projects when scheme is undertaken)

High speed roads (Special Designation Code 21) (Information provided by LCC Traffic Management)

Leeds City Council are currently working with West Yorkshire Casualty Reduction Partnership to record ASD on the locations of fixed and temporary speed cameras

information regarding bus-lane enforcement cameras provided by LCC Parking Services.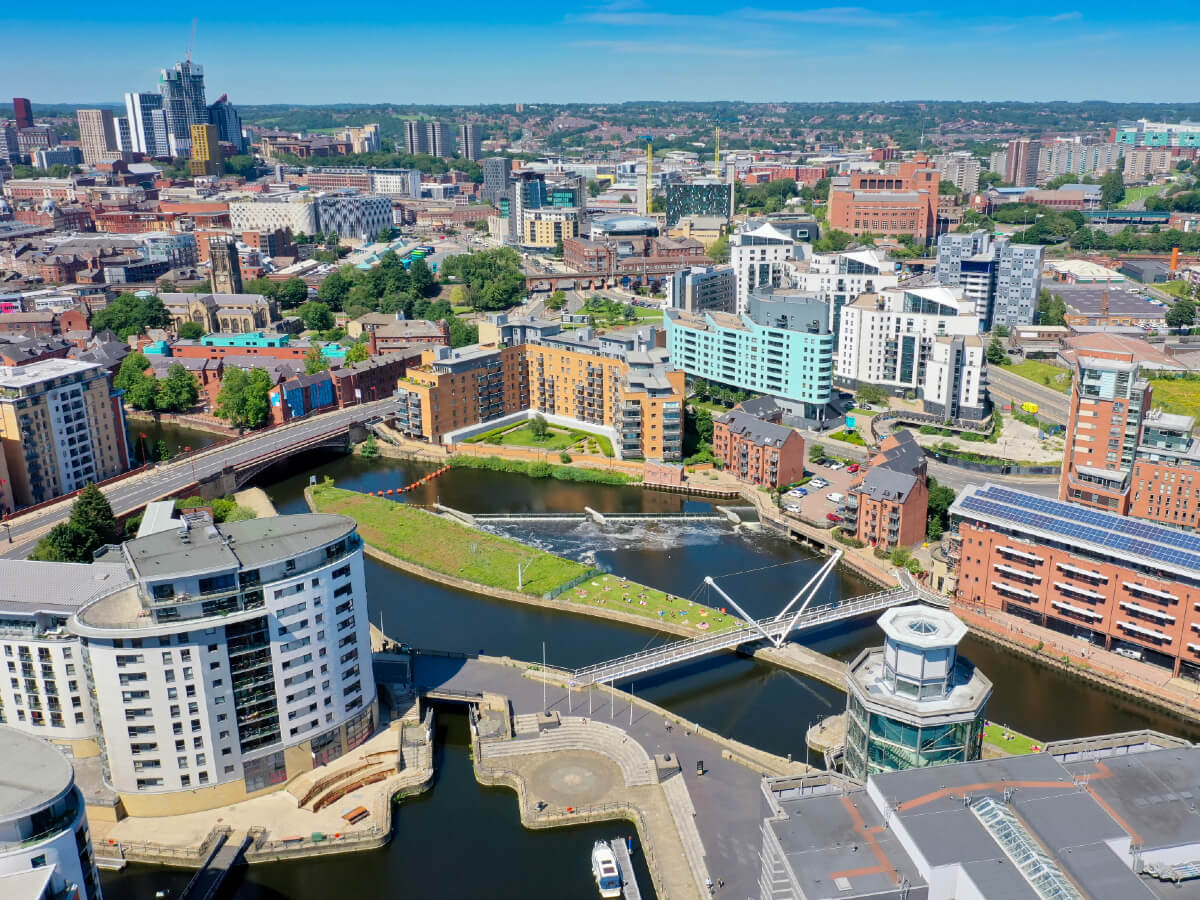 Best practice for obtaining information
There is a need to locate and collate all data, to finally upload on to the gazetteer as an easy to access single data source.
In being a Permit scheme authority, the council is able to rely on accurate information from works promoters before carrying out work. This is because, the permit scheme provides a more formal way of booking time/road space on Highways.
The ASD is formed of information from several departments and sources within Leeds City Council.
The NSG is a single source of information for Leeds City Council. It is essential to the role of several departments and workers. Much work has gone into refreshing the NSG to ensure it is current and reliable.
Challenges
Due to good internal relationships and appreciation of the benefits, the council reported no particular challenges associated with the production of ASD for the NSG, with buy-in from across the authority. For example, knowledge about the location of the above speed and enforcement cameras is useful when planning works particularly if the works may interfere with the cameras, therefore the camera operators are keen to share this information to help avoid any issues when works are undertaken near their apparatus.
Councils should be aware that the time needed to gather data as well as any updates needing to be regularly updated can be challenging. This is a necessity for the NSG to be most beneficial, it requires updating with the most accurate content.
Leeds is promoting the increased benefits associated with using ASD for their area, and plan to continue using the data in this way.
Benefits of having ASD
The benefits of being a permit scheme council and using ASD are largely explored by those in the area carrying out street works. The benefits include:
the permit scheme improves managements of all works on local highways networks

meeting project deadlines, avoiding additional costs

improved customer satisfaction as work is delivered on time

awareness for the engineers of construction needs during the project planning phase

improved reputation of the streets work department

no data gaps as a project is carried out and completed with access to all necessary information
The ASD benefits are enabling Leeds City Council to improve customer satisfaction by providing extra information to users of the NSG by enabling better planned works. Projects will be delivered on time, in return preventing additional costs to the council.
Contacts
Jeff Harris (Senior Engineer, Network Management) – [email protected]
Aamenah Vaid – c[email protected]