GeoPlace Exemplar Awards 2022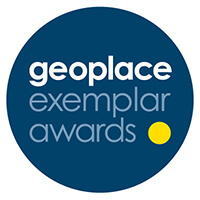 Buckinghamshire Council was formed following a merger of four district councils and one county council in April 2020 – Aylesbury Vale, Chiltern, South Bucks and Wycombe District Councils, and Buckinghamshire County Council. The merger created the largest authority in the South East region based on both land area and the number of UPRNs (313K+).
The gazetteer team had to overcome multiple challenges. In addition to combining four Local Land and Property Gazetteers (LLPGs) of differing quality into a new centralised system, while ensuring data flows across four networks, and hosting multiple gazetteer-reliant systems, the team had to work against tight deadlines – completing the project in a six-month timeframe, ready for vesting day on 1st April 2020 – and against the backdrop of pandemic restrictions.
Now built, the new Unitary Gazetteer sits at the heart of every system, and drives new system procurement projects – a position strengthened by ensuring questions relating to gazetteers and data usage formed part of the ICT procurement governance process. Responses to those questions triggered early engagement.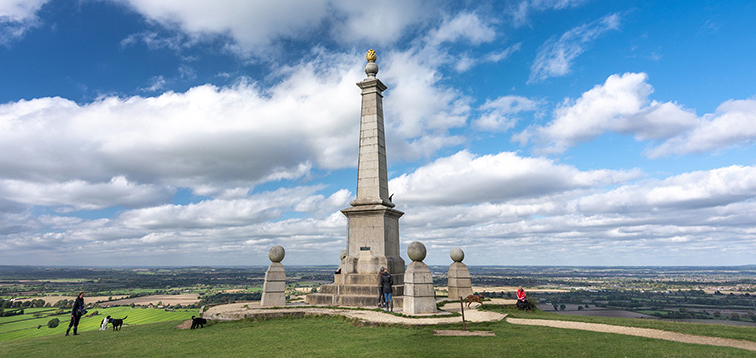 The challenges
Fragmentation
This might be described as a case study in overcoming multiple challenges. For example: although gazetteer staff all sat within their respective district ICT teams, the team had differing roles and levels of personnel committed to gazetteer work. The four LLPGs also ranged in quality from 'Above National Standard' (ANS) to 'Gold Standard'. Staff were working individually, with different priorities and processes. The gazetteer system landscape at each site was also different and, to make matters more complex, two of the district councils had shared services but still maintained their own district LLPGs. Held in a separate system, those LLPGs would need to be maintained after the new Unitary gazetteer was set up.
Network and connectivity
The ICT department had its hands full integrating five authorities. This work included bringing the requirements and capabilities of five office buildings together, along with all of their satellite locations. It was a three-year project with significant levels of disruption to systems, websites, single emails and other domain complexities – all of which would need to be rebuilt as single face of a new authority. It was decided the new gazetteer system (and a new Street Naming and Numbering (SNN) system), would need to be interrelated and hosted externally, removing the risk of system downtime and ensuring uninterrupted data provision. This also removed the need for four former SNN systems, two using paper records.
Project time constraints
The new systems had to be built and configured, ready to accept the merged gazetteer data by April the 1st 2020. Due to funding complexities and supplier lead times the migration work did not start until February 2020. The first test data was loaded on 13th March 2020. The data quality and data held at each site was different, so although each site was using the same software, each authority was on different versions. They were also using a mixture of cross references and other data fields for different purposes. This led to a series of mapping sessions, which consolidated everything into a single unified process. The Street Naming and Numbering officers were also involved from the start, as the new gazetteer system would also be hosting the combined unitary SNN application. The existing SNN staff and functions in each district council were in different directorates under different management structures, and only two of the district's SNN teams were using similar software connected to their gazetteers. The others were still using paper records and spreadsheets. It was clear, training and a review of working methods would be needed. But new policies and processes were agreed, and SNN was the first of the new systems to be integrated with the new gazetteer for Buckinghamshire Council.
Continuity
The new 'Master' Gazetteer System needed all UPRNs to be populated with the new local authority code. The resulting COU updates/outputs would also have the same code. For two of the existing districts, this wasn't a problem – but for the others, where shared services had been running for six years, this was a major issue. Different levels of integration would also prove problematic for a new single authority code. Some of the systems relied on the legacy district authority codes to distinguish between district boundaries and the individual district contracts, such as waste system contracts.
Four separate working relationships also existed with each ecosystem – such as council tax, business rates, waste and recycling, planning, building control, election software and the electoral registers themselves. Many of these relationships would be broken by the use of the new single Unitary code – which meant mitigating the use of a new single code within the master COUs sent to those legacy systems that still needed differentiation.
Covid 19
In addition to these challenges, the team also had to deal with working in lockdown. Seven working days before the Unitary date, and the new gazetteer/SNN system was due to go live, the teams were separated and asked to work individually from home. At the time this was seen as a major threat to the success of the project. Losing connection with each other, other colleagues, printers and the perceived normal working situation was a concern.
While most people were getting to grips with business-as-usual activities, keeping everything safe and legal while learning how to work in the new world of MS Teams, the gazetteer teams were introducing a whole new Unitary system. Knowing this transition would deliver the backbone of all existing and future system development for the largest new authority in the South East Region put immense pressure on the team, who were all working from home.
Integration
It was understood from a very early stage that as five former councils merged into one, integrated systems and processes would be needed. Most notably, four ex-districts would be delivering the same functions across their services. It was imperative that any new procurement or consolidation would have reference and consider use of the new Gazetteer as part of their scoping. Initially this was achieved through service area monitoring and constant gazetteer management engagement. But this was unstructured and couldn't guarantee the capture all of the proposed, fast moving changes. To enable a more structured approach, a series of system address use based questions were added to the procurement questionnaire – based on the use of UPRNs and the benefits that linking might enable. This one simple step has benefited Buckinghamshire Councils integration across old and new systems.
The solution
Fragmentation
The virtual team worked well. Spirits remained high, and the team achieved its initial goal of having a single system in time for the vesting day of 1st April 2020. There was a desire to improve data quality as soon as possible, with the aim of achieving 'Bronze Standard' by July 2020, but a realignment of staff needed to take priority. However, it did mean the team could embark on more focused Unitary targeted data cleansing projects – and the team achieved Silver standard by August 2021, and Gold standard by January 2022.
Network and connectivity
Two years after becoming a single Unitary authority, there are still four separate networks in play. This throws up challenges but emphasizes the value of the team's foresight to host the new Gazetteer and Street Naming and Numbering system off site, away from developments with the Unitary infrastructure. Dedicated connectivity has paid dividends in terms of system availability and borderless access. Securing legacy gazetteer cross site access for all gazetteer staff and other address based systems such as Rev Bens has enabled the team to work as one with no system boundaries. This means staff can maintain the new gazetteer and the child gazetteers based at the former districts holistically.
Project time constraints
Working closely with the supplier, data from each site was merged and loaded onto a test platform. Issue logs were maintained during testing, and half-day sessions with the supplier's consultant resolved any issues in time for the 'live' data extracts just before go-live. Dedicated access to the hosted system helped to ensure remote training went smoothly, as did a review of the working methods from each site. These were aggregated to form a single process for both the gazetteer and SNN. For the first time the whole Unitary SNN process was directly linked to the new system and database in the new hosted environment. New policies were written, and processes were agreed upon. SNN was the first system to be integrated with the new gazetteer from day one of the new Buckinghamshire Council – highlighting its importance.
Integration
The former district gazetteers needed to maintain their integrity. Clever use of GIS and MS Access enabled the sites reliant on legacy authority codes to carry on working, although this relied on much manual intervention of the new master COU output files. Two districts used one shared gazetteer system to maintain the gazetteer; each record was assigned to a relevant Custodian Code; and several service areas used this code to differentiate properties between districts. A number of services and systems then used that code to identify properties between districts for separate contract and other purposes.
To prevent the Custodian Code being overwritten in the 'Child' gazetteer, a new manual process had to be put in place. However, because the ex-county ward boundaries hadn't changed during Unitary, and these aligned with the old district boundaries, the Wards Code could be used to determine which ex-district a property would belong to. From the master COU, a report is now run to identify the properties and remap their code to the legacy codes. The resulting output is then used to populate the child gazetteers where only the relevant records are accepted. This process makes sure that when the Child gazetteer produces a COU file later, it contains all the correct records for sub-systems to identify the former district.
Covid 19
There were concerns that having to work from home would impact the delivery of this project, but that wasn't the case. Fears focused on two things – one, reliability of the ICT infrastructure, VPN links, and home internet access; the other, physical separation of teams from each other, and from other system owners. However, reviewing data inputs, system configurations and general process mapping became easier through online video sessions, and the ICT infrastructure exceeded expectations. Teams and services were able to deliver services in a safe and legal manner, only involving ICT if there was an issue or for advice.
Integration
It was imperative for the Unitary Gazetteer to be at the forefront of considerations when merging or procuring new systems. ICT had a governance structure in place that ensured testing against a firm set of criteria split into two main themes: viability from a technical perspective and viability of from a resource perspective. Business cases are required for new projects, and a list of questions and a set of ICT requirements/preferences is included in the business case template. A new set of questions in this template now focusses on system/data integration and the use of the Gazetteer as the source of property and land based data. All software procurement criteria include provisions that address data must come from the core gazetteer, ensuring the most up to date address data is being used – resulting in key, core efficiencies now being derived across the council.
The results
The new Unitary gazetteer was ready for vesting day in April 2020, and by July 2020 the team had achieved a 'Bronze Standard' of data. The team came together formally in May 2021, which enabled even more focus on achieving better data quality outputs – which led to a 'Silver Standard' in August 2021 and 'Gold Standard' by January 2022.
Those accolades have enabled promotion of the gazetteer at every possible opportunity. The system capturing service area plans for new systems and data consolidation projects across the new authority is working well, and has resulted in multiple gazetteer system integration projects over the last two years. These include directly embedded links to the Street Naming and Numbering system from day one. Changes made in one system trigger status changes in the other with the records maintaining a 'live' relationship throughout the SNN and gazetteer process. New systems that are now integrated with the new Unitary gazetteer via daily updates include elections software, the core parking management system, a consultation system, and the authority's key content management system.
A summary of the benefits of having a joint LLPG includes:
The single network project has not stopped the gazetteer staff and their GIS colleagues forming a new team. The recent speed of improvement of the gazetteer is as of a direct result of this team formation, and cross system access has provided much greater resilience
The SNN function was the first system to integrate with the new gazetteer
Th team works on improving the whole of the unitary data holistically so that no ex-district area is neglected
Software procurement criteria includes a provision that the address data must come from the gazetteer ensuring the most up to date address data is being used
Significant financial savings have been realised (these figures are confidential)
There is a single and central area for all address queries raised by colleagues across the unitary area and external organisations
Through cross system access for gazetteer staff, the team has found residential properties that are not on council tax and electoral registration systems
The various parking software systems have been merged into one contract which uses the LLPG data
The LLPG was widely used by the resilience team when dealing with care provision during Covid, surge testing, and other emergency situations. This has led to various web mapping tools being developed as the ex-county and ex-district staff work more closely together to assist merged teams in their service provision
There is now a blueprint for integrating the Unitary Gazetteer with other systems.