InSmart -Integrated Smart City Planning is a three year, European funded project which involves four European Cities working in partnership towards a sustainable energy future. The primary objective of the project is to develop sustainable energy action plans for each partner city.
As part of the project, the University of Nottingham (UoN) developed a virtual energy model of Nottingham's building stock. This required the integration of multiple datasets and used Local Land and Property Gazetteer data, contained within AddressBase Premium data ,as the unifying dataset and primary tool for verifying data. Nottingham City Council (NCC), as both a partner to the project and the Custodian of the city's LLPG, supported and closely collaborated with the university in the development of the model.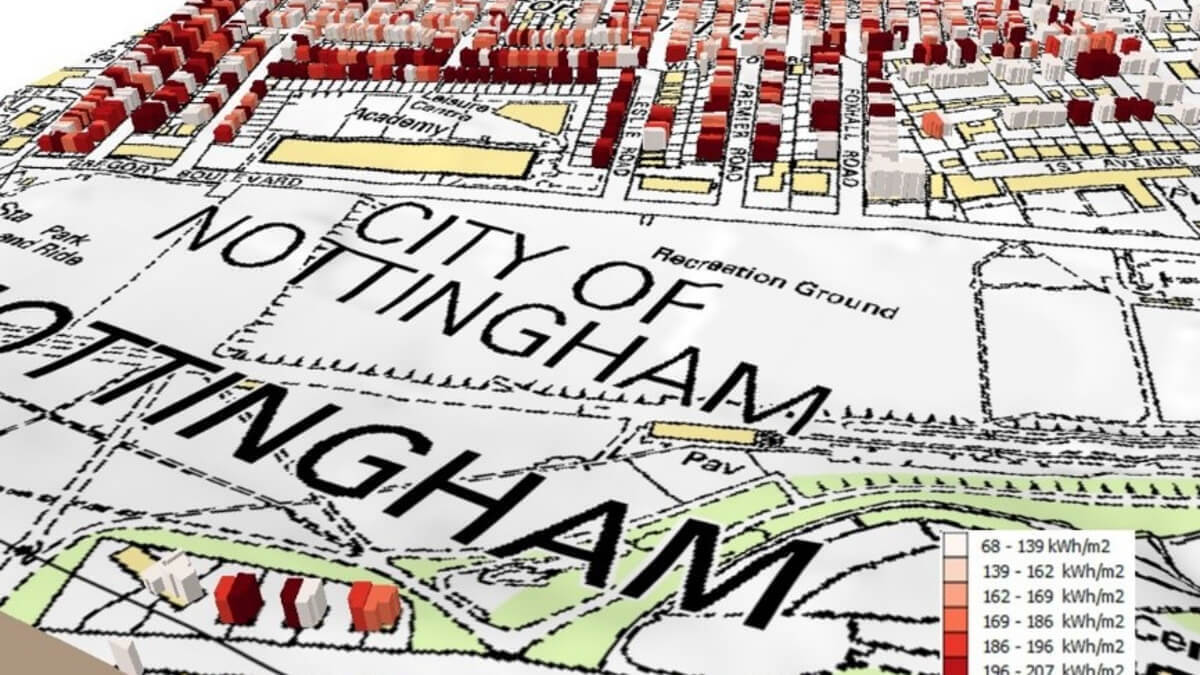 The problems and how they were tackled
To create an accurate energy model, it was essential to identify all residential properties and the number of properties in multiple occupancy housing units (flats). The Ordnance Survey's (OS) MasterMap provided a highly accurate model of spatial attributes of the built environment and was complimented by the detail contained in the LLPG.
The energy use of non-domestic buildings is heavily determined by their type and specific use. The Basic Land and Property Unit (BLPU) classification within the LLPG provided the data to support the production of a detailed model of the non-domestic building stock that integrates their function with their footprint and total floor area.
Identifying the energy use of non-addressable buildings is problematic. Integrating OS MasterMap topography's building layer with the address data enabled the identification of all buildings in the city, not just the postal addressable ones. NCC's GIS team developed a simple but effective methodology to classify these and remove all unconditioned buildings (e.g. garages, storerooms, temporary structures, etc.) from the model.
Simulating the energy consumption of urban housing requires accurate information on the age of the housing stock. The use of the LLPG supported the verification and update of datasets used to age the stock.
Outcomes
Active and effective partnership between academia and local government can deliver practical solutions with intellectual rigour. Both sectors have much to teach each other
The project highlighted the opportunities, limitations and gaps in current spatial data when applied to modelling urban energy use in the built environment
The work provided a methodology for classifying non-postal addressable buildings based on the properties of neighbouring buildings
The InSMART building model produced was a critical component used to develop a sustainable, evidence-based, energy action plan for Nottingham to 2030
The data model produced provides an accurate, up to date spatial model of residential and non-domestic buildings in the city which can support the city's council's in future planning and housing strategy.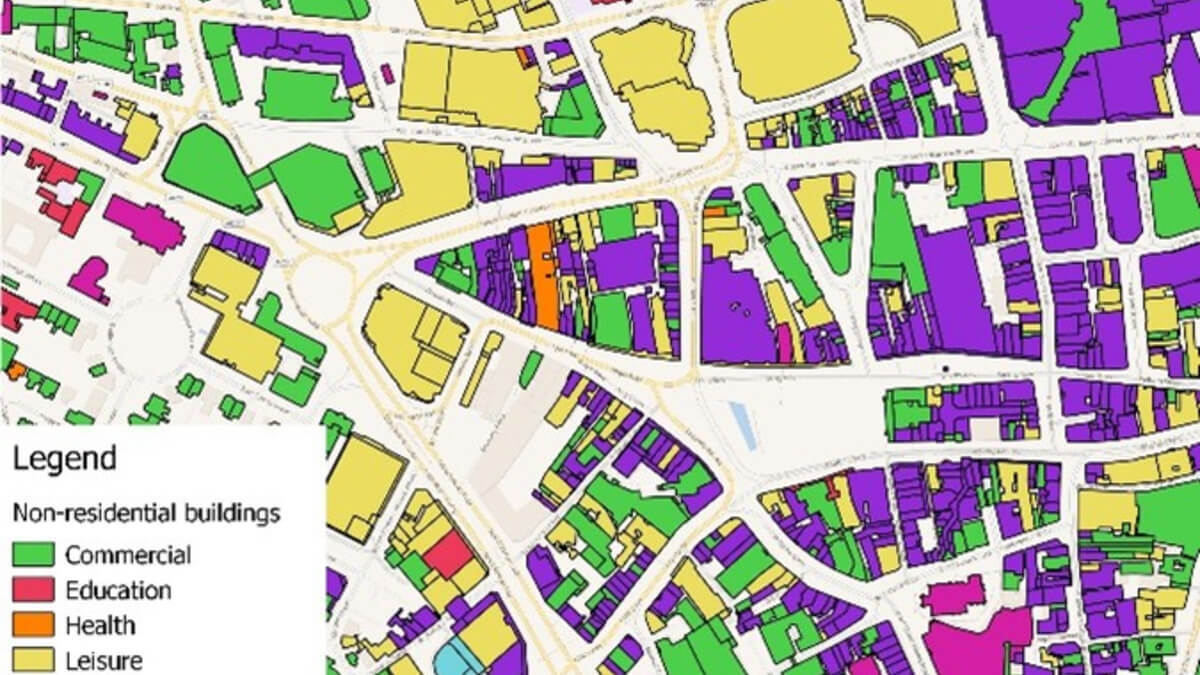 Useful links: Where to find out more
InSMART project website (includes all project reports and deliverables)
InSMART Nottingham GIS platform
Contact details
For further information, please contact:
Dr Gavin Long, Laboratory of Urban Complexity And Sustainability (LUCAS), University of Nottingham ([email protected])
Amber Hill – Research and Communications Coordinator ([email protected])