Sponsor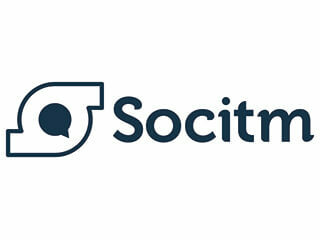 SOCITM
Our mission is to:
Help maximise the effective use of technologies and data in delivering services and improved outcomes for public benefit
Help our members develop professionally, share best practice and deliver their organisation's technology and data-enabled transformation objectives
Provide a range of resources and services to help public service organisations and communities deploy technologies to create positive outcomes.
Collaboration is at the heart of our success. We connect our members to create a thriving society which delivers positive outcomes for the communities they serve. Working with us, allows you to contribute to successful outcomes for citizens across the UK.

Website:
Phone Number:
01604 709456
Address
8a Basset Park, Northampton, NN4 5EZ
Key Contact:
David Ogden
Aimie Francis
General enquiries
Social
Download
Socitm membership brochure 2022 - 1.07 MB
SOCITM membership brochure 2022
SOCITM membership brochure 2022