The Real Estate Data Foundation is a not-for-profit initiative bringing together the whole sector around the topic of data and to raise data ethics up the agenda and we are delighted that Geoplace is supporting this collaborative alliance.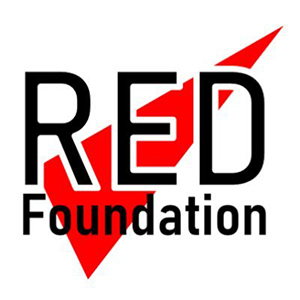 But what is 'data ethics', why should you care and what should you do about it?

What is data ethics
Ethics is important in all corners of real estate, but as the volume of data that we collect and use grows, it is important to make sure that we apply ethical thinking to this. Having the technology to collect data and being allowed to under law is not enough - we need to consider whether we should be collecting and using the data. Ethics is all about asking 'should we?' If buildings of the future are about the user's happiness, health or productivity we can collect huge amounts of data on all of this - but should we? Where does the risk outweigh the benefit?
Before COVID, the idea of having your temperature taken to assess your health to be allowed to enter a building seemed inconceivable, yet for a while it became the norm. At what point should we stop collecting and using this data?
A more extreme example may be the decision about placing cameras inside buildings. This can allow all sorts of data to be collected and used to improve the experience for the resident, but there is a high risk that residents will resist it – and complain about it, as happened recently when North Ayrshire Council used Facial Recognition Technology in its school canteens. But what if the cameras are used to assist the elderly to continue living on their own by providing an automatic alert system for any falls or health problems? As long as data was suitably anonymised and secure and residents were fully aware of what was being collected and why, then this may feel like a more acceptable use case.
Whatever your views on the examples above, we can see that the ethical use of data is not black and white which is why the real estate sector needs to be on the front foot.
Why it matters
Data ethics in real estate matters for 3 reasons:
Serving our building users - first and foremost, as a sector we need to serve the people and the organisations that use our buildings and spaces. How data is collected and used is rising up the agenda and it is important that as a sector we are on the front foot, rather than waiting for things to go wrong. Ethics are at the heart of professionals' advice and this needs to extend to data.
Reducing risk - by taking some simple steps to build data ethics into our thinking, we can head off many problems that we will face and reduce the impact when we do. Being open and transparent about what we are doing and why is both the right thing to do and avoids significant reputational and financial risks.
Outside reputation - real estate does not always benefit from the best image and as we become ever more data driven, how we approach data is going to be key. A strong data ethics approach by the sector today will enhance our reputation or at least prevent further harm being done to it.
What to do about it
The ethical use of data is complex and subjective, but the good news is that it is easy to take significant steps towards making sure that you are using data in an ethical way. The RED Foundation has developed 6 data ethical principles that we ask both people and companies to sign up to. Sign up to these today and build them into any decisions you make relating to data and you are well on the road to addressing it.
For those who wish to take a step further, we have published a Data Ethics Playbook which builds on these principles and provides practical guidance on how to build data ethics into your thinking.
Written on behalf of the RED Foundation by:
Sue Chadwick - Chair of the RED Foundation Data Ethics Steering Group
Dan Hughes - Founder of the RED Foundation
Damian Wild - Chair of the RED Foundation Steering Group