GeoPlace has achieved recertification to two industry recognised and highly respected international standards, ISO9001 for Quality Management, and ISO/IEC27001 for Information Security.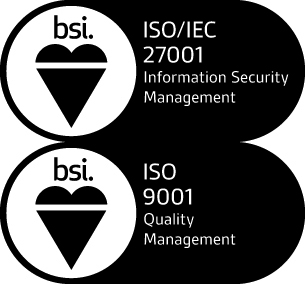 GeoPlace operates a Quality Management System (QMS) which is certified and regularly audited by BSI Management Systems (BSI) to meet the requirements of BS EN ISO 9001:2008. This system has been certified since 2008, and passed full recertification in November 2014, recertifying the system through to the end of 2017.
GeoPlace also operates an Information Security Management System (ISMS) certified to meet the requirements of BS EN ISO 27001:2005, with its current certification running through to October 2016.
GeoPlace's Management Systems both apply to 'provision to the public and private sectors of information management and consultancy services, relating to address location information and street information'.
The established quality objectives have been designed to be measurable and consistent and are reviewed at all relevant areas and to staff right across the organisation.
During the certification visit, it was noted that clear evidence was presented throughout the three days of assessment of a mature, well-supported and improving QMS with no minor or major non-conformities raised during the five assessment visits that have taken place during the previous three years. A particular highlight was the recognition that highly automated and controlled processes are deployed which provide confidence that GeoPlace datasets are validated and tested prior to aggregation and publication.
Richard Mason, GeoPlace's Managing Director commentated that "Certification of our management systems to these standards is part of GeoPlace's drive for quality, accuracy and security for all the work we do. Our QMS and ISMS continue to be an essential part of the on-going management of the business and allows us to punch above our weight. We are committed to providing services that consistently meet the needs and expectations of both our clients and our staff".
ENDGeoPlace
GeoPlace is a public sector limited liability partnership between the Local Government Association and Ordnance Survey. GeoPlace's role is to create and maintain the National Address Gazetteer and the National Street Gazetteer for England and Wales, providing definitive sources of publicly-owned spatial address and street data for Great Britain.
Contact
Gayle Gander
Head of Marketing
GeoPlace
157-159 Buckingham Palace Road
London
SW1W 9SP
+44(0) 20 7630 4600
[email protected]