GeoPlace has announced the date and venue of this year's annual GeoPlace conference, exhibition and presentation of the Exemplar Awards.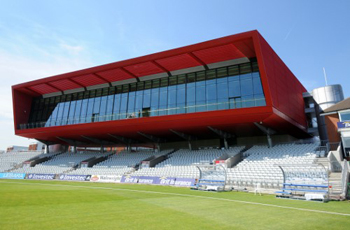 The event takes place on Tuesday 29th April at the superb venue of Emirates Old Trafford, Lancashire County Cricket Club in Manchester.

Now in its 9th year, the event brings together the addressing, streets and geographic information community together with industry suppliers, to listen to developments; share best practice and benefit from knowledge transfer.

The event celebrates excellence in address and street information enabled service delivery across local government and recognise the vital role address and street information professionals play in local service delivery. Whether this be directly to the citizen who uses local government services, or local authorities that are trying to find ways of delivering better services more efficiently, or ad a specific function within a local authority that has used address and/or street data to innovate and make positive changes.

The Awards also provide external acknowledgement of innovation, creativity, best practice, hard work and achievement within local government.

The conference is open to local authority attendees across Great Britain and is free of charge to attend.

For more information, see the GeoPlace website www.geoplace.co.uk.

END
GeoPlace

GeoPlace is a public sector limited liability partnership between the Local Government Association and Ordnance Survey. GeoPlace's role is to create and maintain the National Address Gazetteer and the National Street Gazetteer for England and Wales, providing definitive sources of publicly-owned spatial address and street data for Great Britain.
Contact

Gayle Gander

Head of Marketing

GeoPlace

157-159 Buckingham Palace Road

London

SW1W 9SP

+44(0) 20 7630 4600
[email protected]
www.geoplace.co.uk