On 18th and 19th July, eight GeoPlace staff undertook a testing trial to face the Three Peaks Challenge, climbing the highest mountains in Scotland, England and Wales within 24 hours.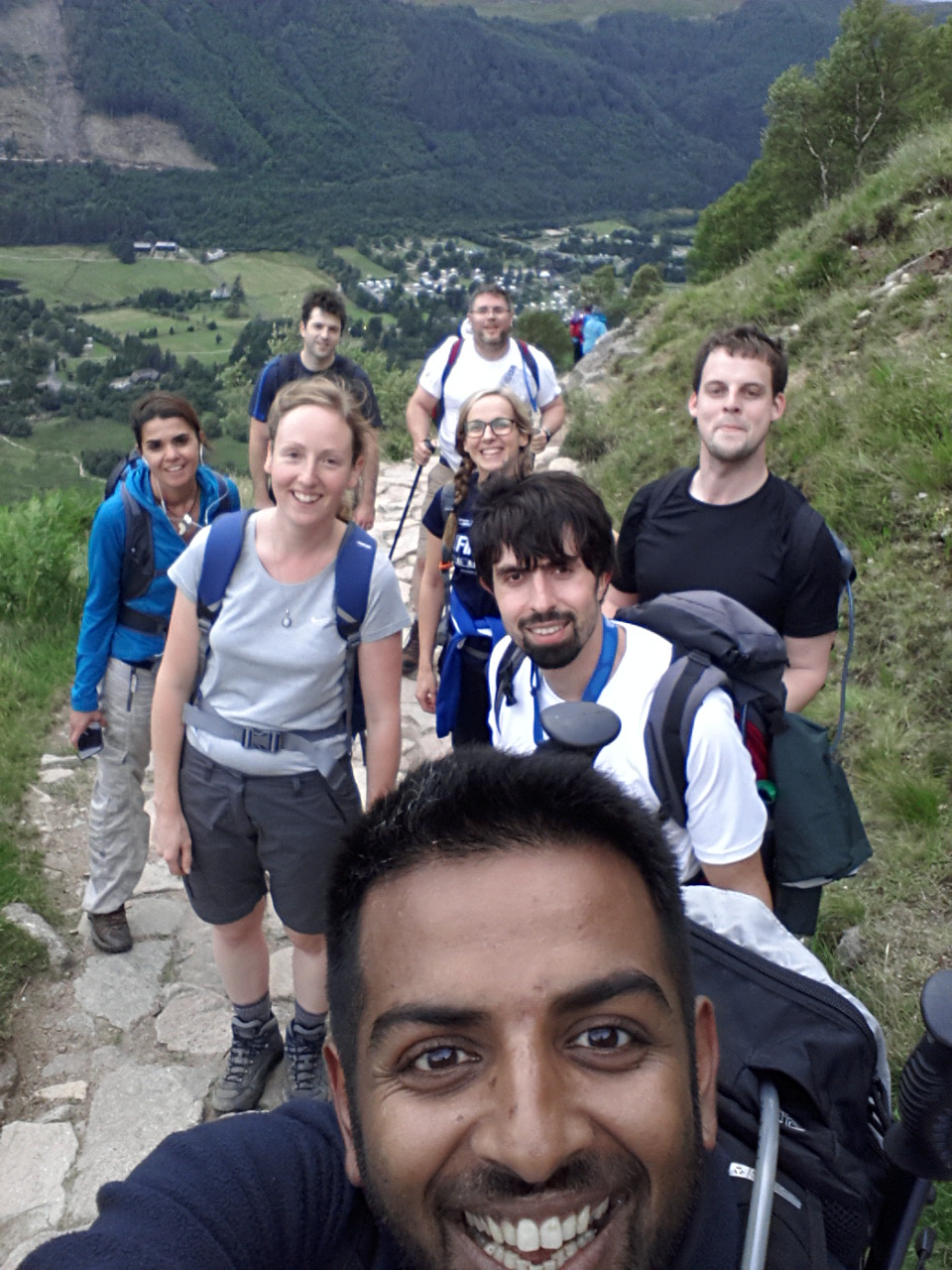 The challenge involved a total ascent of 2994 metres over a distance of 38.44 kilometres. Each person took 44,023 steps and burned over 5,000 calories, all running on just a few hours of sleep on a bus overnight. The team completed the challenge in 29.5 hours, and the total walking time was 16 hours and 15 minutes.
The challenge was part of GeoPlace's fund raising activities for MapAction, GeoPlace's charity chosen by staff members. Working within an organisation providing geographic information it's the natural charity for GeoPlace.
In the run-up to the challenge, Emily Griffiths, National Address Data Quality Manager at GeoPlace said "I'm doing it because when the idea was put forward it both intrigued and scared me and I love a challenge! I think MapAction plays a vital part in disaster management, and it's great to think we can help them to help those who need it most."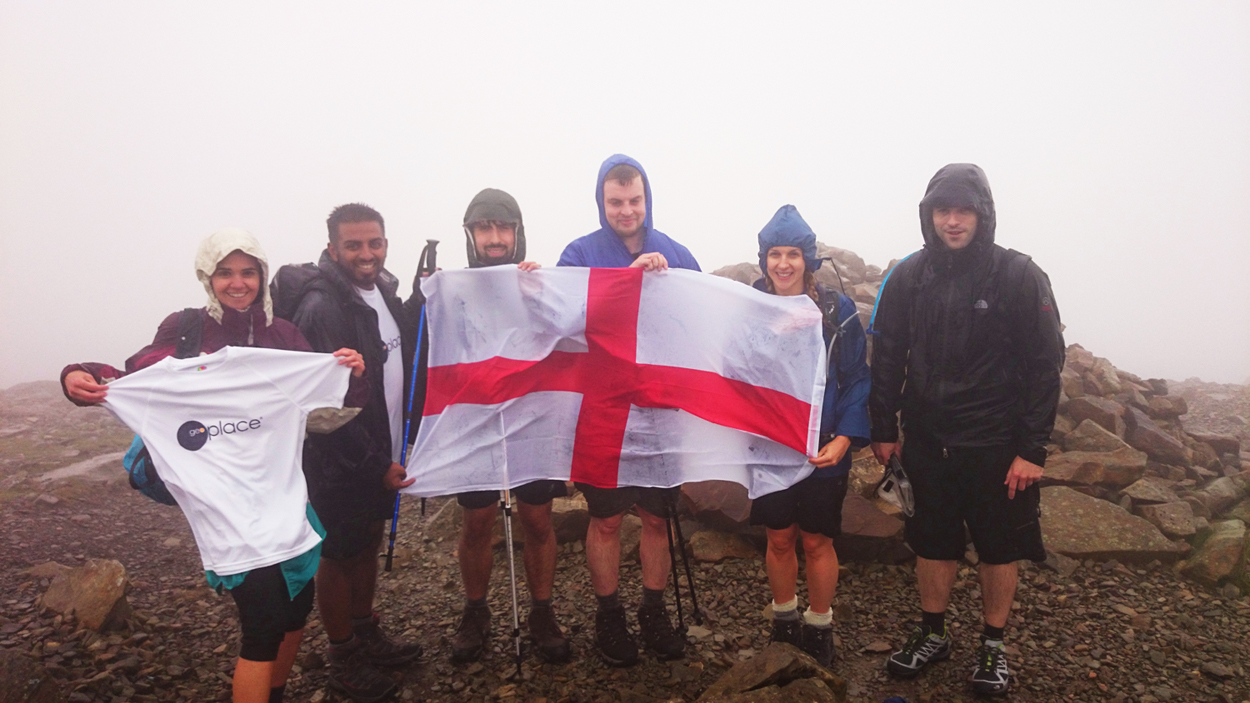 On returning to the office on Monday, Jon Saunders, NAG Coordinator said "We all had an incredible time, stunning scenery, great banter with plenty of sun, snow, rain, fog and wind, all of which ensured we made great use of our geography skills by navigating down Ben Nevis and Snowdon In the dark. It's given us a taste for tough pursuits but we are already looking forward to our next fund raising challenge!"
MapAction plays a vital part in disaster response by deploying highly skilled technology professionals (GIS) in a volunteer capacity to provide rapid on-the-ground mapping and information services to humanitarian responders in the aftermath of an emergency. GeoPlace understands the need for accurate information about location and MapAction works to ensure that the situation on the ground is understood as early as possible to target aid effectively. Volunteer mappers also include members of the GeoPlace community.
ENDGeoPlace
GeoPlace is a public sector limited liability partnership between the Local Government Association and Ordnance Survey. GeoPlace's role is to create and maintain the National Address Gazetteer and the National Street Gazetteer for England and Wales, providing definitive sources of publicly-owned spatial address and street data for Great Britain.
The GeoPlace team comprised of:
Simon Bailey â NSG Custodian
Darius Bazazi â Spatial Data Analyst
Sonia Costa â Data Analyst
Emily Griffiths â National Address Data Quality Manager
Richard Groombridge â NSG Coordinator
Baz Lokat â Streets Development Manager
Kerry Pearce â Deputy National Address Data Manager
Jonathan Saunders â NAG Coordinator
The GeoPlace JustGiving page is available at
www.justgiving.com/GeoPlace-LLP
MapAction
In the aftermath of a disaster thousands of people can suddenly find themselves battling to save lives and livelihoods. Before aid agencies can help them, the first requirement is information. Which areas have yet to be reached? Where are the relief resources? Where are the people in greatest need? MapAction delivers this vital information in mapped form, from data gathered at the disaster scene. Creating a 'shared operational picture' is crucial for making informed decisions and delivering aid to the right place, quickly.
MapAction's service is unique. It's the only non-governmental organisation (NGO) with a capacity to deploy a fully trained and equipped humanitarian mapping and information management team anywhere in the world, often within just hours.
www.mapaction.org