London, 3 May 2018. GeoPlace has announced the appointment of Nick Chapallaz as its new Managing Director.
Nick is a widely published and highly respected location-based systems and services expert with experience as an advisor to local authorities, central government agencies and private sector businesses.

He has a strong track record in the use of information and communication technologies to improve the activities of both public and private sector organisations. As a member of the original committee for the creation of the BS 7666 Standard for Addressing and a Research Fellow for the National Land Information Service (NLIS), Nick has a deep understanding of the development and adoption of location standards and processes. During the e-Government era he was a lead advisor on high-profile programmes including the e-Government Interoperability Framework (e-GIF), Planning Portal and Transport Direct.
Previously, Nick was Director of Business Strategy & Marketing for Esri UK and prior to that a Senior Consultant at Ordnance Survey, helping to revolutionise their business model as well as delivering advisory services for the UK government and the EU.
Immediately before he started at GeoPlace, Nick provided strategic consulting services to public and private sector organisations with a focus on business process improvement, spatial economic analysis and proposition development.
Nick said "I am really excited to be taking on this role at a time with significant market developments including the Geospatial Commission. GeoPlace has a fundamental role to play in releasing the value of our national data assets. My vision is that definitive street and address data should link every public or commercial system and service. The UPRN and USRN automate data sharing - delivering better services and outcomes for businesses and citizens. I very much look forward to working with the team and our partners to continue to build quality and realise this vision."
GeoPlace and its partners have developed a national street and address dataset with a unique referencing system that is widely acknowledged as a significant national asset with major social and economic value. The opportunities for organisations to apply this to connect what they do, to create new services and drive efficiencies have never been greater.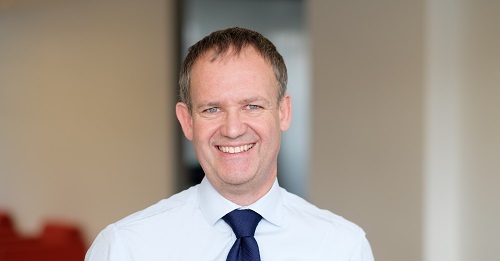 ENDS
Notes

About GeoPlace
GeoPlace LLP is a public sector limited liability partnership between the Local Government Association (LGA) and Ordnance Survey.
GeoPlace is a world class expert in address and street information management, working internationally as well as in the UK to help our partners and customers maximise the value of their spatial information for better decision making.
GeoPlace maintains a national infrastructure that supports the address and street information needs of the public and private sectors. Its work relies heavily on close working relationships with every local authority in England and Wales. This relationship has been developed over 15 years, to build the National Address Gazetteer infrastructure and National Street Gazetteer. Ordnance Survey develops the range of AddressBase products from the National Address Gazetteer and OS MasterMap Highways Network from the NSG. Both datasets underpin efficient and effective services, bringing direct service delivery benefits to users.
The Unique Property Reference Number (UPRN) and the Unique Street Reference Number (USRN) are the unique identifiers for every addressable location and street in Great Britain. They are created by local authorities who have the statutory authority to name and number every street and property and Ordnance Survey who identify objects on the landscape which may otherwise not attract an address.
These unique reference numbers link datasets together and share information with other organisations who also use them. They provide a comprehensive, complete and consistent identifier throughout a property's life cycle â from planning permission or street naming through to demolition.