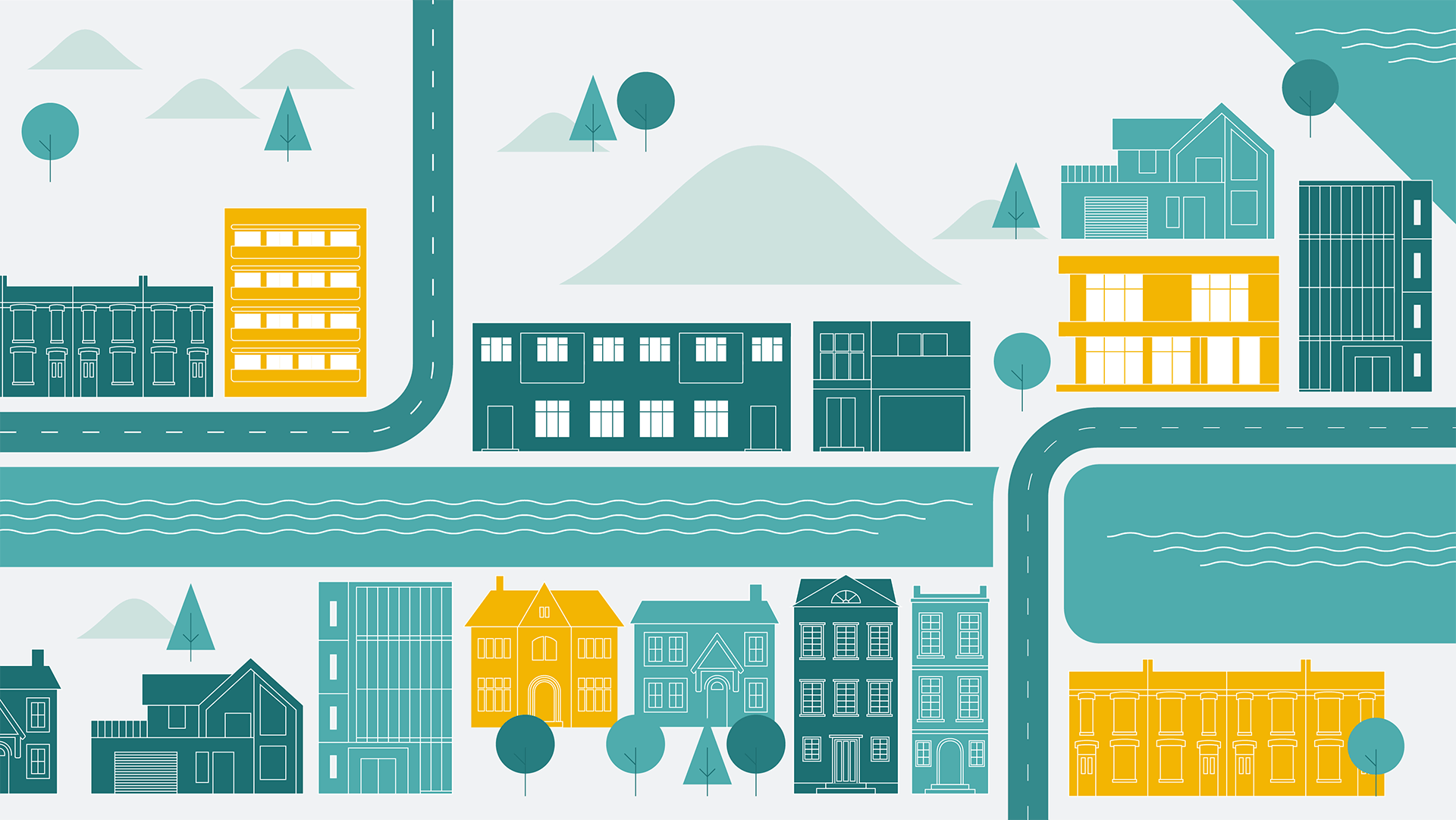 The naming of our streets and the numbering of property weaves our rich past with our future. Many of us are attached to our addresses or maybe notice unusual or novel street names. Street Naming and Numbering Officers have a proud role in bringing local history and geography to life. They work closely with local communities to ensure that the past is reflected in the present by thoughtful naming of new streets. See some examples here.

A great deal of thought and work goes on behind the scenes around Street Naming and Numbering (SNN). Local authorities in England and Wales have a responsibility by law to provide street names and property numbers. This involves following a series of rules that are laid out, depending on the law your particular local authority works under. The main laws relevant to this work are:
Towns Improvement Clauses Act 1847
Public Health Act 1875 (The First Scheme)
Public Health Acts Amendment Act 1907
Public Health Act 1925
Local Acts including London Building Acts (Amendment) Act 1939
A local Street Naming and Numbering Policy will provide further details of how the national laws are translated into local practice within your local authority. You can see examples of local authority Street Naming and Numbering policies here.

Crucially, every local authority has a Street Naming and Numbering Officer. It is their job to ensure the whole process is carried out, and meets the needs of the general public and developers but also the legal responsibilities of the local authority. Any changes to the name or number of a new or existing street or property must be discussed with this officer in your local authority.
Local authorities are not responsible for the postcode but the best practice recommendation is to speak first with your local authority Street Naming and Numbering Officer who will liaise with Royal Mail on your behalf. To find out your local authority please look up the address on FindMyAddress.co.uk.
Find more resources below: