Street naming and numbering for property developers 640x640
Street naming and numbering for property developers 1400x600
The naming and numbering of streets and properties is a function that local authorities carry out under law. Developers of both small and large scale sites should make early contact with the relevant local authority to discuss the process. The guidance below covers some key information to help developers to understand the parameters that local authority officers work within.
The local authority's legal responsibility
Each local authority in England and Wales has an appointed Street Naming and Numbering Officer, whose responsibility it is to carry out the statutory duty under the relevant law to that area. The main laws relevant to this area of work are:
Towns Improvement Clauses Act 1847
Public Health Act 1875 (The First Scheme)
Public Health Acts Amendment Act 1907
Public Health Act 1925
Local Acts including London Building Acts (Amendment) Act 1939
Most local authorities will have translated this into local practice through the development of their own street naming and numbering policy. This will set out local rules such as which law is followed, standard processes, fees and other parameters.
GeoPlace have published a Code of Practice for Street Naming and Numbering (SNN) Officers. Local policies override any aspects of guidance included in the Code.
The Street Naming and Numbering Officer's responsibilities
Street Naming and Numbering (SNN) Officers have several key responsibilities that they're obliged to commit to. These will be set out locally in their Street Naming and Numbering policy. This section of the Code of Practice outlines broadly what these responsibilities include: Role and responsibilities of the Street Naming and Numbering Officer.
It is important to note that local authorities have a responsibility to name streets and number properties. Royal Mail are only responsible for the Postcode and Post Town element of an address.
Developers should use the official address, provided by the Street Naming and Numbering Officer, in all systems and when communicating with local authorities, HMLR, lenders, utilities, insurance and estate agents.
All property logbooks will contain a UPRN. The diagram below illustrates how developers and homeowners will benefit from the data linking and sharing that UPRNs facilitate.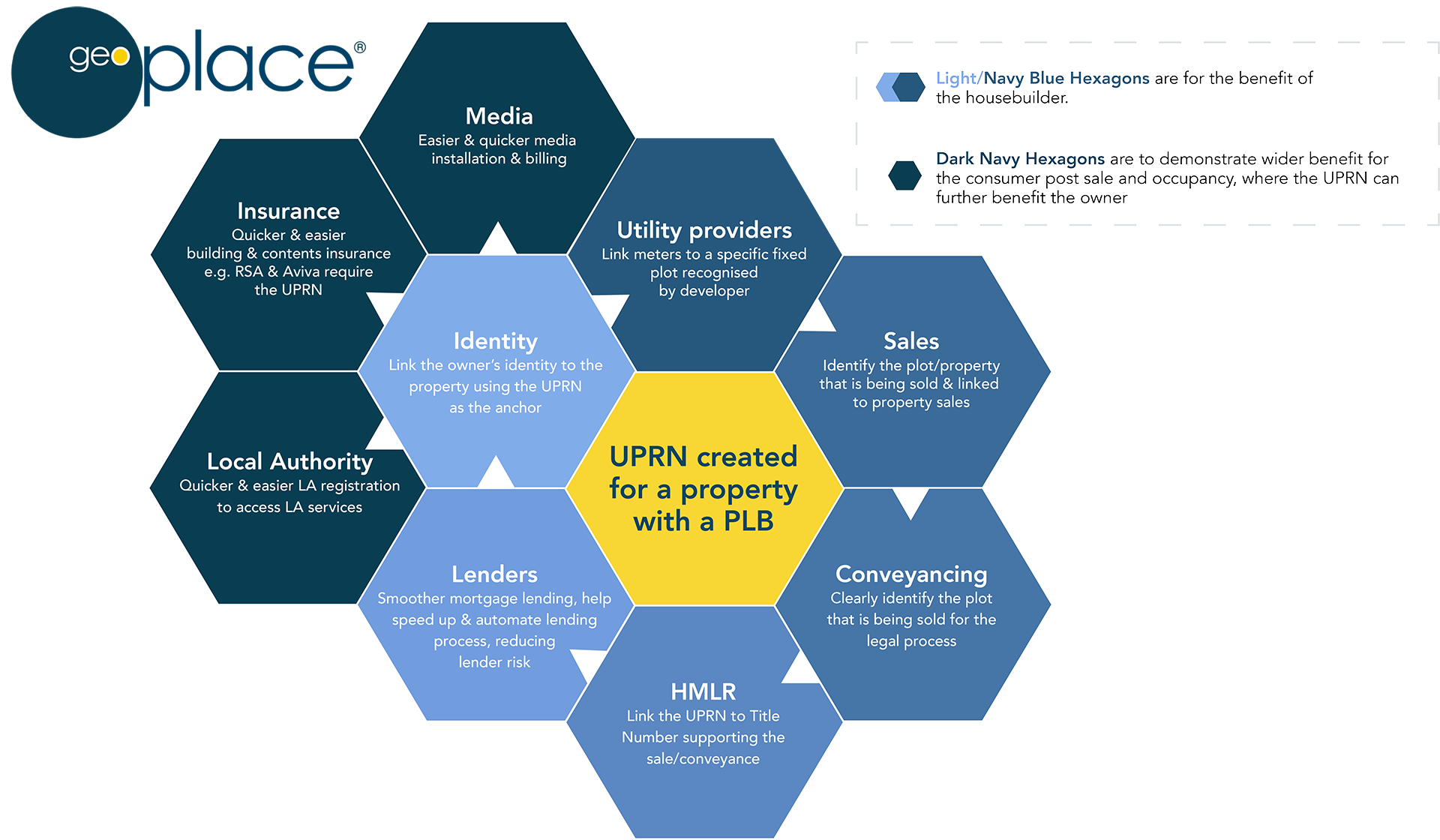 External Link
Find your relevant local authority
To find the relevant local authority for your proposed development, search for a close address on our Find My Address Tool, then click "Authority"
Go to FindMyAddress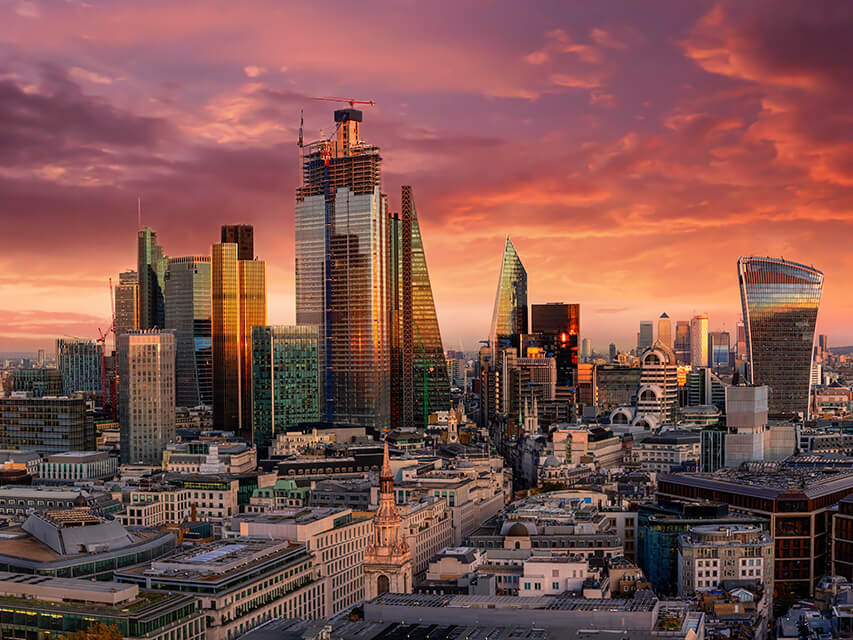 Blog
Property developers hold the digital keys
Read our blog: "Property developers hold the digital keys to the homes, services and lives we need to build"
Read the blog
View more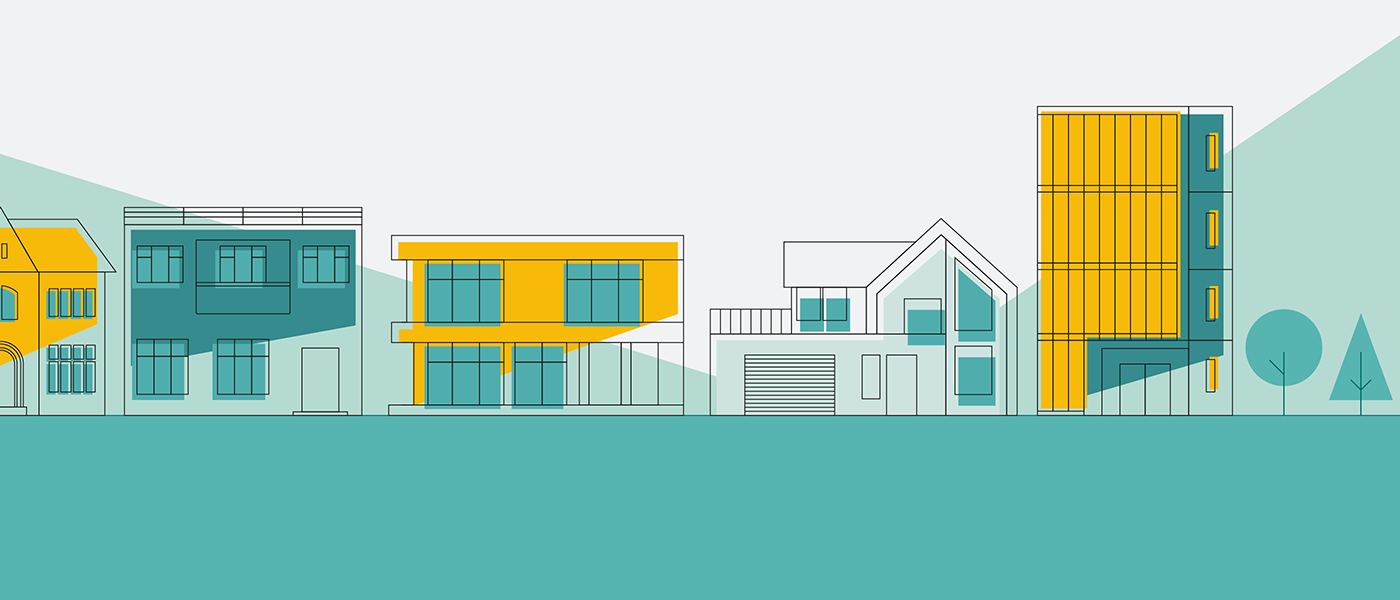 An introduction to street naming and numbering
Learn about street naming and numbering, and discover resources.
Learn more
View more