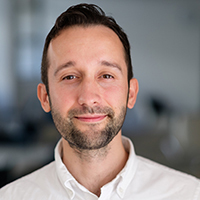 At GeoPlace we work with people across government and the private sector to help them achieve these aims. Through many conversations and detailed research we have learned that property developers hold many of the keys to achieving our vision: a world in which everyone benefits from location data. Thought leaders in the property sector are beginning to realise this too.
Benefits to homeowners and residents are clear. As a partnership between Local Government and Ordnance Survey (the national mapping agency) we see this every day by helping government and the private sector make the best use of property level data - which includes the definitive Unique Property Reference Number or UPRN. The UPRN is a nationally managed unique identifier for every property and is the key to sharing, linking and analysing data for better decisions. Using this government predicts risks such as pandemic, fire and flooding as well health and financial vulnerabilities. They work out where to position fire appliances and health services and target help to those who need it. Landlords and housing associations manage their assets and provide services to residents. Insurance companies tailor home insurance products and prices in real time while supermarkets and fast food delivery companies deliver perishable goods to the right place at the right time. Whether you want a pizza or a fire engine our data gets them to you as soon as possible.
So what does this have to do with property developers? All of these decisions are based on high quality property level data. To be complete and accurate the data for a property needs to be maintained throughout its whole lifecycle - recognised by government as the golden thread of property information. A wealth of useful data is created and managed by property developers (and their contractors) during the construction phase: from planning applications to building control certificates, from utility connections to energy performance certificates, BIM models and beyond. Traditionally part of an industry which relies on paper documents, property developers are now on a journey to digitalisation. Levels of digital and data maturity vary but are gradually improving driven by the need to demonstrate compliance and a desire to raise standards and provide provide better customer experiences. By moving from documents to data, developers can not only achieve their goals but design and build innovation and transformation into the UKs digital landscape, positioning us as world leaders.
So what do property developers need to do?
Move from documents to data
Maintain a golden thread of property information by including the official Unique Property Reference Number (UPRN) on all data and documents relating to a property
Share information using the UPRN - accurately and in a timely manner with partners including local authorities, utility companies and building control bodies when developing properties and with estate agents, solicitors and buyers when selling a property
Register the required information with national registries such as HMLR, Energy Performance Certificates and the forthcoming Building Safety Register- accurately and in a timely manner
This will require changes to systems and processes for property developers - so if you are a property developer you may well be asking "what's in it for us?" or "how do I build a business case?". There are a range of benefits.
Maintaining a golden thread of property information will make you more efficient , making it easier to find the information you need when you need it.
Good data management will make it easier to demonstrate compliance with legislation and regulation. The For example, the new Building Safety Act defines developers as Accountable Persons responsible for maintaining and sharing a golden thread of information for the properties they own. Of particular interest will be Property Logbooks which are an easy and secure to keep all the data for a property in one place.
It will help you provide better services to your customers and play your part in raising standards across the property industry. As other sectors mature, increasingly you will find partners such as utilities, local authorities and conveyancers requesting data in more structured and standardised ways - and including and demanding the Unique Property Reference Number (UPRN)- this will help them give a better service to you. It will reduce the overhead of sending data multiple times and the impacts of making decisions based on poor or missing information.
Perhaps most visibly it will speed up and de-risk the process of selling properties. As Kate Faulkner, the Chair of the Home Buying and Selling Group says
"Far too often sales fall through after an offer is accepted due to a lack of information provided to the buyer and part of the reason for moving home taking 20 weeks is that we don't collate enough information upfront."
Providing the information to the seller upfront will help them a make a valuation, achieve a mortgage offer and complete land searches in a timely manner. A further example is provided by the work on verifying digital identities during property transactions. Proof of address and the right to sell are key concepts which will require a step change in the way property data is managed and will only be possible if property developers lead the way.
Property developers are not alone on this journey.
GeoPlace is helping by actively participating in all of the initiatives mentioned in this blog as well as working with many industry bodies including the Home Building Federation, Conveyancing Association and Conveyancing Information Executive and RICS. We continue to work closely with every local authority in England and Wales (and partners across the UK) to help them create and maintain the definitive address data for the nation. We're investing further to make sure UPRNs are created at the earliest possible moment and maintained throughout the lifecycle. We do this by bringing together planning and building control teams with street naming and numbering officers, data custodians and national organisations including Valuation Office Agency to work together to ensure a complete view of the lifecycle of a property. As a result we have recently launched a national Street Naming and Numbering Code of Practice, with a specific landing page for property developers.

It is not just GeoPlace who believe in this vision.
The Department for Levelling Up Housing and Communities (DLUHC) is supporting innovation in standards and software to help make data for planning applications and decisions more structured, standardised and open as part of the Open Digital Planning project.
The Home Buying And Selling Group has created the Home Buying and Selling Pledge, Property Data Trust Framework and the Buying and Selling Property Information standard to help you know what information to collect and when and how to share it.
The Law Society has added a UPRN field to its LPE1, LPE2 and FME1 property forms.
A growing number of innovators are providing digital services in this space under the banner of PropTech.
Wherever you are on your journey we hope that, like us, you recognise your power to transform not only your own organisation, but your industry and to transform lives across the UK. Get in touch to chat about how we can help.