The challenges faced by housing associations range from providing good quality, affordable housing to the all-important need to meet fire and safety regulations, to aspirations regarding net zero and a transition to cleaner, greener housing provision. When analysis and data sharing can be delivered with confidence, providers can work more efficiently and in return deliver better services for residents. Unique Property Reference Numbers (UPRNs) have been the golden thread that makes this possible for Halton Housing Association (HA).
Halton Housing Association is determined to deliver the best possible outcomes for its residents. It has already provided over 7,500 homes across Cheshire and the Northwest. With a strong focus on innovation and technology, its aims are to firmly place customers at the heart of everything that it does. UPRNs are helping Halton to achieve this.
The management of a large portfolio requires precision in data management, and forward-thinking to maintain a profitable business model. Risk management is an enduring concern, as are the challenges around fire and building safety, removing damp and mould, and industry-wide requirements leading to retrofitting. Resources must be deployed effectively, and all housing providers are mindful of both the net zero agenda and a desire to simply provide a better quality of life for residents.
The number and type of datasets in play may be almost innumerable. It is the ability to link those datasets with confidence that provides value throughout the business. Links need to be robust, isolating individual properties. As Halton Housing Association has established, when those properties are provided with a unique identifier from the outset, the scene is set for efficiency and effective service delivery for the long term.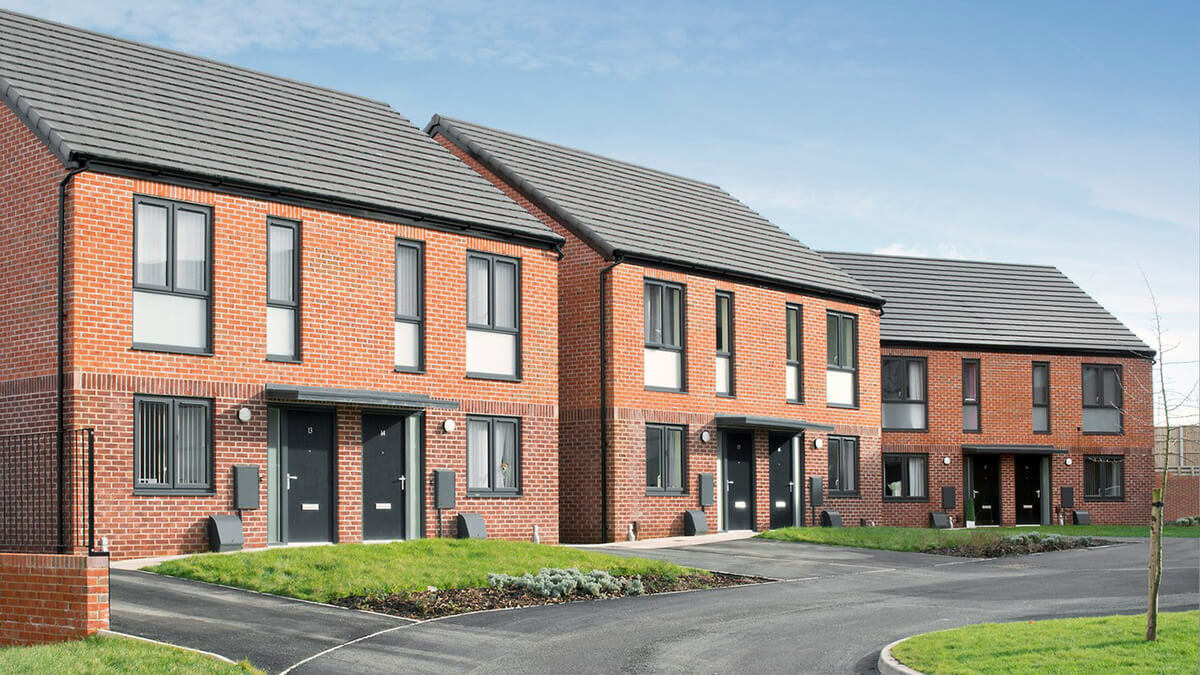 Ensuring confidence in data
Halton HA licensed Ordnance Survey's AddressBase under a Data Exploration licence to undertake a proof of concept to see how and whether UPRNs could help achieve this. Lee Reevell, Head of Innovation & Architecture, at Halton Housing said:
"We knew that if we started with the right identifier, we'd have a system that could work with almost any dataset. What's more, we knew that implementing the UPRN as that identifier would be relatively simple.
The UPRN gives us a pre-qualified reference point, which does two things. First, its authority gives us the confidence we've built a durable system. It won't change during a property's lifecycle. I reconciled our housing management data against Ordnance Survey's AddressBase which highlighted some properties that needed further investigation due to discrepancies in their address. This showed that postal data and internal naming or numbering systems don't always have the governance in place to provide the confidence that's needed, long term. And second, because it's simply a numeric identifier, the UPRN makes integration straightforward."
High quality social housing has the potential to transform society, but overall, it has been recognised that current stock quality needs to be improved. Housing associations want to know quickly which stock needs attention.
Consistent, trustworthy data is a challenge for providers who have little to no collation, categorisation or management of data as it moves through the development chain – but this can be achieved by ensuring that UPRNs are used as the primary key for all properties. In addition, because UPRNs make automation easier, housing associations and local authorities can then benefit from increases in productivity. Modelling can be undertaken, and the advantages can be shared across a business where disparate datasets may have inadvertently nurtured manual analysis, data preparation and reporting.
Lee: "It's the simplicity of doing this implementation that should interest all housing associations, as all of us face similar challenges. We need to know verifiable information about the landscape and environment in which residents will live. Who owns which pieces of land in the vicinity of a building – even down to verges, and who is responsible for maintaining them. These small influences combine to have a significant impact on a large portfolio. But by having UPRNs as the underlying identifier in our datasets, we can surface the information needed for any of our teams – irrespective of their specialist area – and we can usually visualise that data in a way that helps them then make decisions faster, too. It ensures we're all talking about the same place, exactly."
Many of the garages in Halton's portfolios were not referenced accurately enough to plan maintenance effectively. It also means that we didn't know where every garage was located, or what state they were in, whether they were demolished or derelict. Knowing where they were, and ensuring that they were fit for purpose provides an additional revenue stream as the housing association can then rent them out to people. Back-land garages can also provide an option for development and the building of more social housing. There are over 4.4m residences in social housing, and garages are often located apart from main facilities.
Lee continued:
"In our area, much of the stock had been demerged from council stock over a decade ago, with the result that location records were incomplete. In fact, some of the garages across our portfolio did not have UPRNs at all – something that GeoPlace helped us address quickly. Once we knew where they were though, we could geo-reference each one and bring it back as a factor in cross-business analysis. This integrated view of stock is vital for us. There are so many aspects of our operation that are linked by processes and plans; Electrical safety tests, gas safety, CO2 levels, smoke detectors – all of these things can be attributed to a UPRN, now the identifier is at the heart of our system.

Essentially, once UPRNs are integrated, it's possible to bring in other rich public data to enrich the data. Over time, as regulations tighten in particular, we know the UPRN will give us confidence, and deliver tangible dividends for the business."