This case study from the Greater London Authority (GLA) describes how, after the floods in 2021, it set up a basement outreach campaign to raise awareness about the risks of flash flooding, and how to be prepared. The GLA used Unique Property Reference Numbers (UPRNs) to assess which properties were at risk, and to contact residents with the necessary information.

In summer 2021, London was hit by severe flash flooding. The rain caused damage and disruption to homes and businesses across the city. Many Londoners had to stay elsewhere as their homes were flooded with stormwater and sewage, and a significant proportion of the properties affected were basement properties.
The floods were devastating for many Londoners and whilst work is underway to reduce the impact, we cannot entirely prevent flooding. Flash flooding can happen anywhere, and the impact may be worse for those living in basement properties. The effects of climate change are now on our doorstep, with an increase in devastating flooding in the capital in recent years and predictions of more frequent and serious floods in future.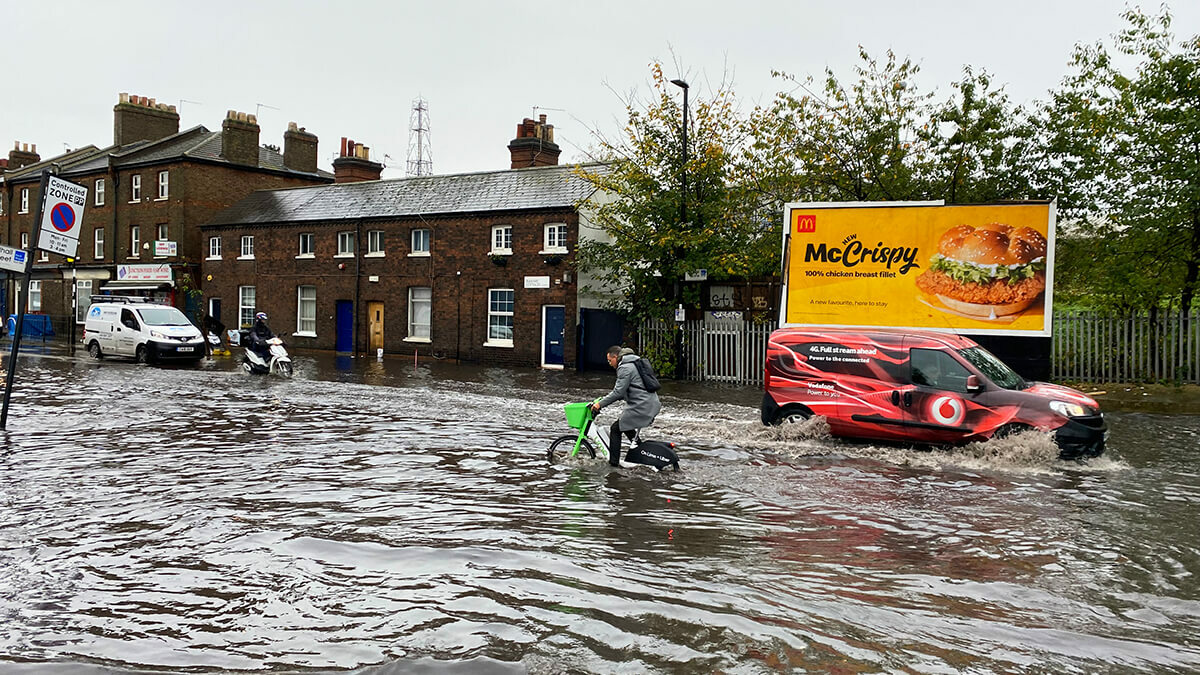 After the summer 2021 floods, the Mayor of London convened a roundtable with an associated task and finish group. The latter was set up to address the longer-term risk of surface water flooding, including on vulnerable Londoners such as those living in basement properties. The group recommended a basement outreach campaign with information on the risks of flash flooding, and how to be prepared before and during a flash flood. A leaflet was created offering practical advice and guidance to residents which was to be sent out to all basement properties in London.
The leaflet explains what to do before, during and after a flash flood event with guidance on how to prepare a flood kit, who to call during a flood and useful advice for checking your risk.
The next step was to identify and create a database of all these properties. However, as there is not one single source of information on basement addresses, this presented a challenge.
The solution
The GLA compiled a single database using various sources of data, all linked by Unique Property Reference Numbers (UPRNs). This final list included over 45,000 addresses in London - not only basement properties but other properties over more than one floor that have basements, such as maisonettes.
The bulk of the addresses (around 30,000) came from AddressBase Plus from Ordnance Survey. To enhance this, the GLA also worked with GeoPlace who supplied it with basement-flagged addresses from Energy Performance Certificates (EPCs) - this provided another 14,000 addresses which were linked by UPRN to the main AddressBase dataset. A small portion of the addresses came from the GLA's datahub which provides planning data from the boroughs. The GLA also used their London Building Stock Model to identify additional basements.
Basement data was retrieved for every London Borough, with the greatest number in inner London boroughs. The top five by number are Kensington and Chelsea, Islington, Westminster, Hammersmith & Fulham and Hackney.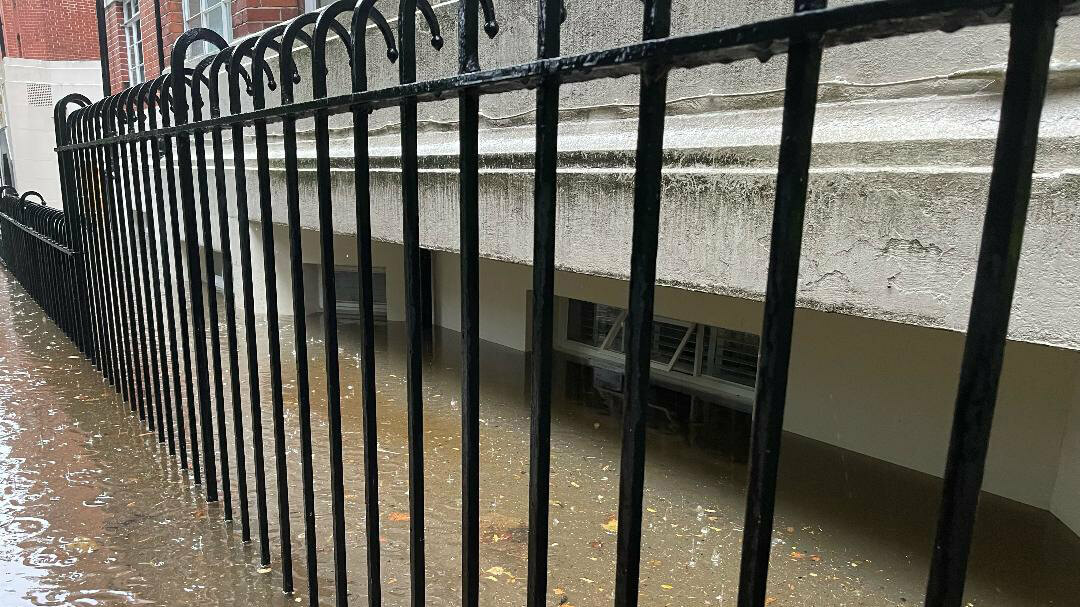 Outcomes and benefits
The leaflet was successfully sent to the 45,000 addresses just before the 1st anniversary of the summer 2021 floods. The leaflet was also showcased on BBC London News, helping to raise awareness of flash flooding.
Now that the GLA have baseline data on at-risk properties, it plans to build on this and improve the data for London. As the Level flag in AddressBase is optional, it is not always completed meaning that basement properties will have been missed. By working with stakeholders such as each authority's Address Custodian to ensure the level field is completed, they expect to improve their understanding of the number and distribution of basement properties in London.
If the GLA can improve the basement dataset through working with Address Custodians and other local authority officers, boroughs can use the data to focus on those most vulnerable to flooding and target potential interventions. Interventions can range from installing property level flood protection such as flood gates to more long-term interventions such as sustainable drainage systems at a neighbourhood level to stop rainwater from overwhelming the drainage system.
The diverse nature of flooding means there is no one solution or authority that is responsible. From the Mayor's roundtable held after the July 2021 flooding, a key recommendation was for the establishment of a Surface Water Strategic Forum that would oversee the development and implementation of a long-term pan-London surface water flooding risk management vision and strategy. This is underway.
You can read more about the work the GLA is doing on surface water flooding on the website: https://www.london.gov.uk/programmes-strategies/environment-and-climate-change/climate-change/climate-adaptation/surface-water