Report of a webinar held by GeoPlace on 16th September 2021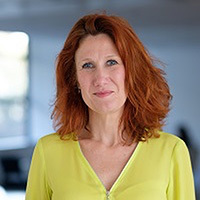 In early January 2021, an open letter was sent to the (then) Secretary of State for Housing, Communities and Local Government (MHCLG). The letter was signed by more than 100 leading representative bodies and companies in the UK's Residential Property Sector (RPS). In short, the letter highlighted the potential benefits of adopting the Unique Property Reference Number (UPRN) more widely across the residential property community – and the transformation necessary in the sector and within government itself, for this to become a reality.
With that in mind, the webinar looked into those reasons for adopting the UPRN, and explored the suggested sector-based changes in a little more detail.
The webinar was chaired by Dan Hughes, Founder of Alpha Property Insight, the Real Estate Data Foundation and an expert in the use of data in the property sector.
Speakers included:
Nick Chapallaz, Managing Director, GeoPlace
Richard Duffield, Head of Customer Insights, GeoPlace
Theresa Wallace, Chair, The Lettings Industry Council (TLIC)
Andrew Bulmer, CEO, Institute of Residential Property Management (IRPM)
Lawrence Hopper, Deputy Director, Digital Policy, Ministry of Housing, Local Government and Communities (MHCLG)
Andrew Knight, Data & Tech, Thought Leadership & Analysis, Royal Institution of Chartered Surveyors (RICS)
Dan opened the session with a poll to gauge attendees understanding of the potential of UPRNs to impact their business: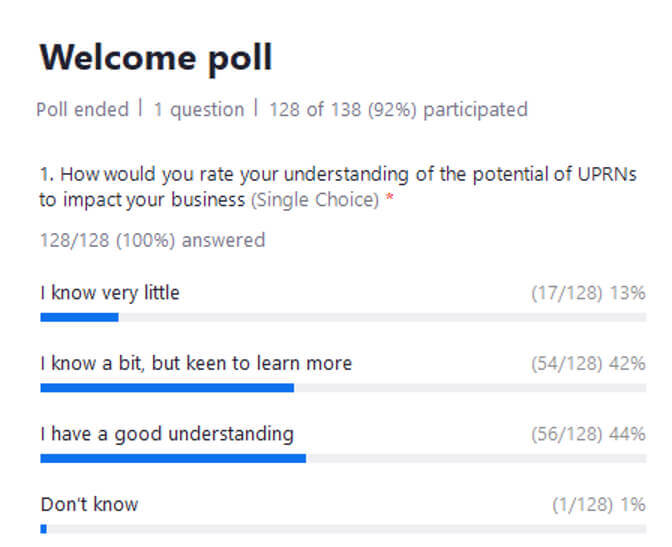 Dan introduced the speakers and asked Nick Chapallaz, as Managing Director of GeoPlace LLP, to explain how UPRNs are the 'golden key' for the property sector.
Nick Chapallaz: As a quick introduction to GeoPlace LLP – we are a joint venture partnership between Ordnance Survey (OS) and the Local Government Association (LGA). Our role is the production and management of the National Address Gazetteer (NAG) and the National Street Gazetteer (NSG), which hold the data on which so much of our lives depend.
These datasets comprise over 45 million addresses and 1.7 million streets, their precise locations, and their unique identities – some 2.5 billion pieces of information in total, involving over 2.5 million changes per month. The UPRN is the unique identifier for every addressable location in the UK and Islands.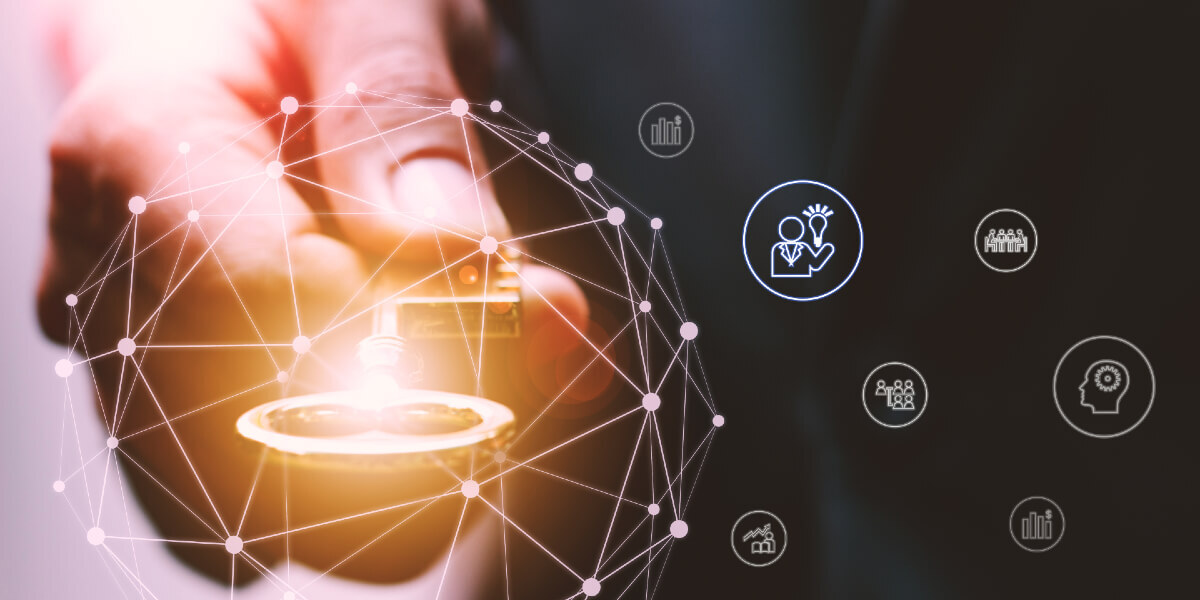 GeoPlace's vision is that everyone can benefit from the power of location data. Quite simply, location data has the potential to make the world a better place to live in, and our mission is to excel in delivering street and addressing data that does just that: inspires innovation and transforms people's lives – increasing the efficiency and effectiveness of society and the economy as a whole.

As of July 1st, 2020, the government mandated the use of both the UPRN and its 'sister' identifier, the USRN (Unique Street Reference Number), in all public sector systems and processes. In short, the UPRN is a unique identifier. One UPRN is assigned to each addressable location in the UK, and as a unique identifier, that UPRN is associated with that location for its entire lifecycle. This means information about those locations can be linked, shared, managed, and maintained with absolute confidence – and, often, with more efficiency than might be otherwise achievable.
In many ways, UPRNs might be compared to a bank account number or a National Insurance number. Crucially, UPRNs are machine-readable, which means exchanging data becomes much easier, and they are sector-agnostic – it's the same reference format, whether you're working in property, government, finance, retail, health or utilities. That data is available to the market in the form of the well-known OS AddressBase products, and as Open Data in the form of OS Open UPRN.
UPRNs are the product of the Street Naming and Numbering processes that take place under the remit of the UK's local authorities. This leads to a continuous feed of data involving over 20 million changes per year: GeoPlace validates, links, and integrates data from 528 organisations in all, ensuring the integrity of that data.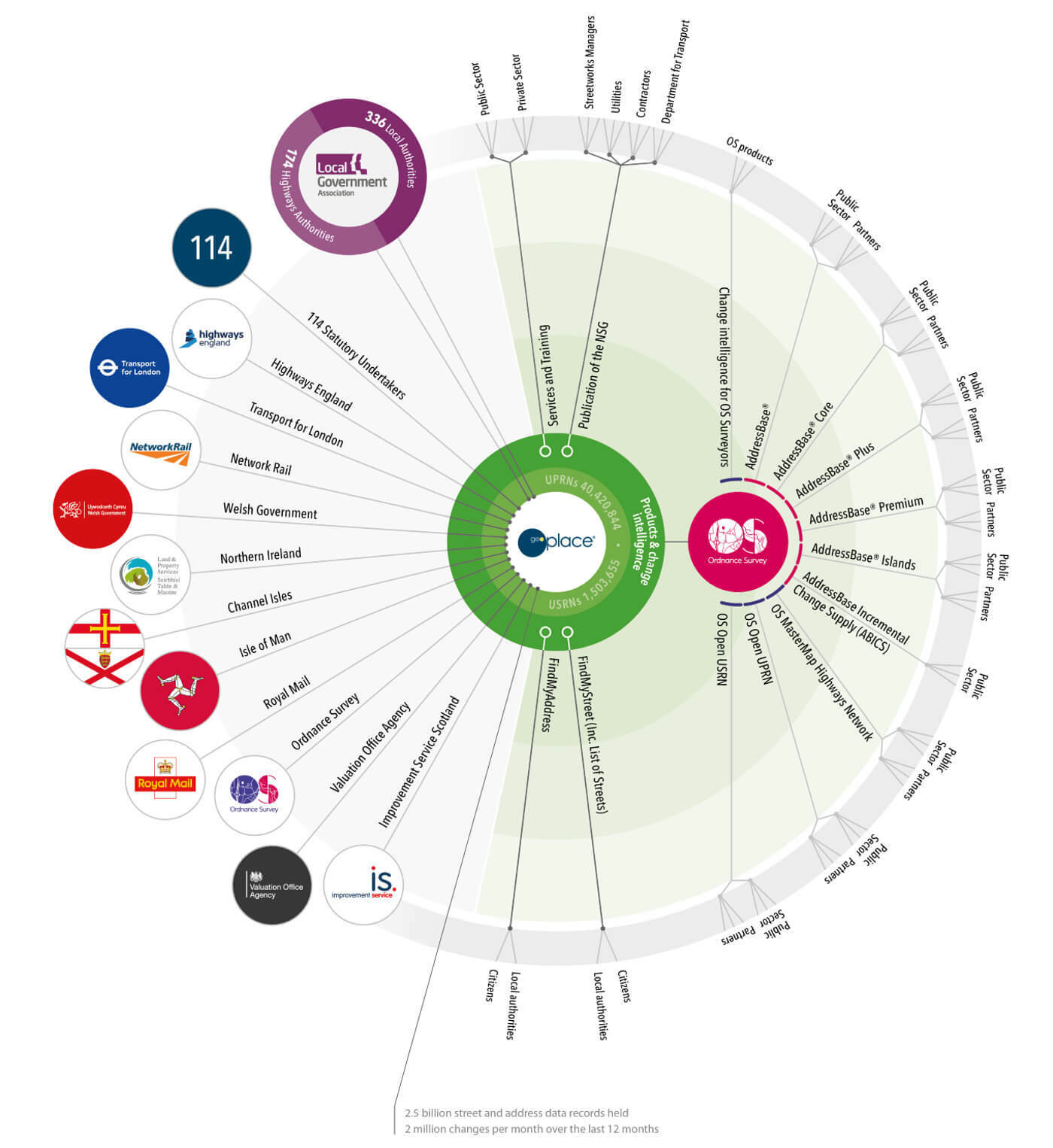 Click here or on the image above to download a high definition version of the infographic
Reflecting the drive towards efficiency, the government has increased its reliance on the UPRN and address data for both processes and infrastructure. The NHS in particular has used the UPRN to identify people's locations, and needs, throughout the recent pandemic – location data at this granular level has enabled confident and consistent, rapid analysis of vulnerable citizens' needs in particular.

The UPRN now underpins a wide range of government processes, including the Census, registering to vote, processes at the DVLA such as vehicle log books, removal of the tax disc system and the paper counterpart driving license and ordering of COVID-19 test packs.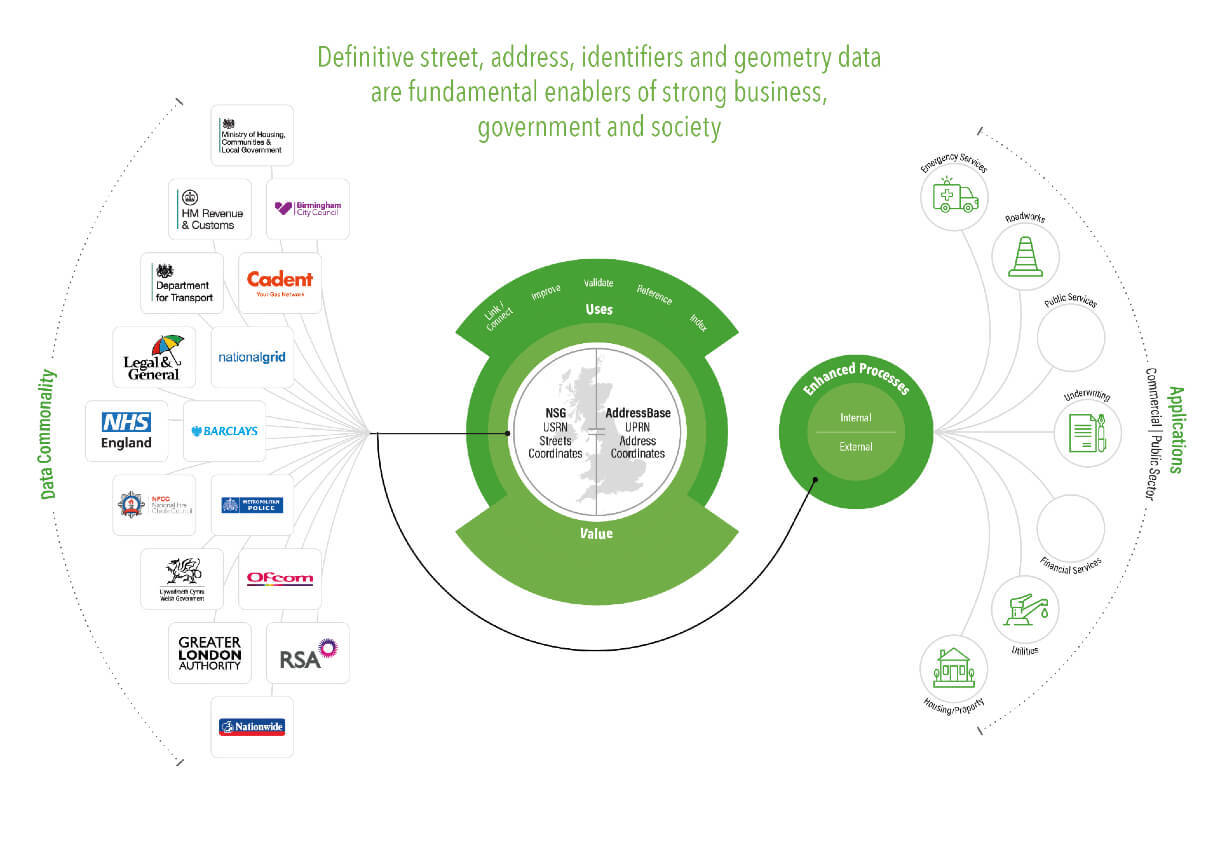 Click here or on the image above to download a high definition version of the infographic
It is easy to see then, how the UPRN is also the golden key for the property sector (for any sector, in fact). It enables people to be absolutely confident they're all dealing with exactly the same piece of land or property. By embedding the UPRN in their processes, linking and enhancing data becomes much easier and more efficient. All it requires is that everyone uses the same, common denominator.

Richard Duffield, Head of Customer Insights at GeoPlace, took up the thread: Since the government mandated use of the UPRN last year, our team has been conducting research right across the property sector – looking at the processes in place now and getting an in-depth understanding of what the needs are not only today but also in the future. We have learned that the sector has very many ambitious goals: efficient, people-centric transformation being one high-level aspiration, greater safety and more focus on the environment being two of many others.
We have seen the digitisation is not a passing trend, and we share the sector's enthusiasm for the property 'logbooks' – the equivalent of vehicle licence plates – becoming the norm. It has also struck us that, in the residential property sector, many analogue processes might be redesigned to make better use of the data that's now available – paperwork is still very much 'the way things work' when people are transacting with land and property. This kind of transformation isn't an overnight process, it's also quite difficult when there isn't a widespread level of standardisation, but it's an ambition that we're very much here to support. At the end of the day, we'll all benefit.
The one common thread, the common factor across every aspect of the sector, is of course the address of a property or piece of land. The UPRN associated with that addressable location provides a confidence in the validity of address data, and it ensures the integrity is maintained throughout the lifecycle of the data. Addresses themselves are helpful to human beings – but the UPRN is the granular level of unique detail that's needed for machines (computers) to identify and work with huge amounts of information, accurately. Add geospatial co-ordinates to addresses and UPRNs, and we can start running in-depth geospatial analysis too – it's a powerful combination.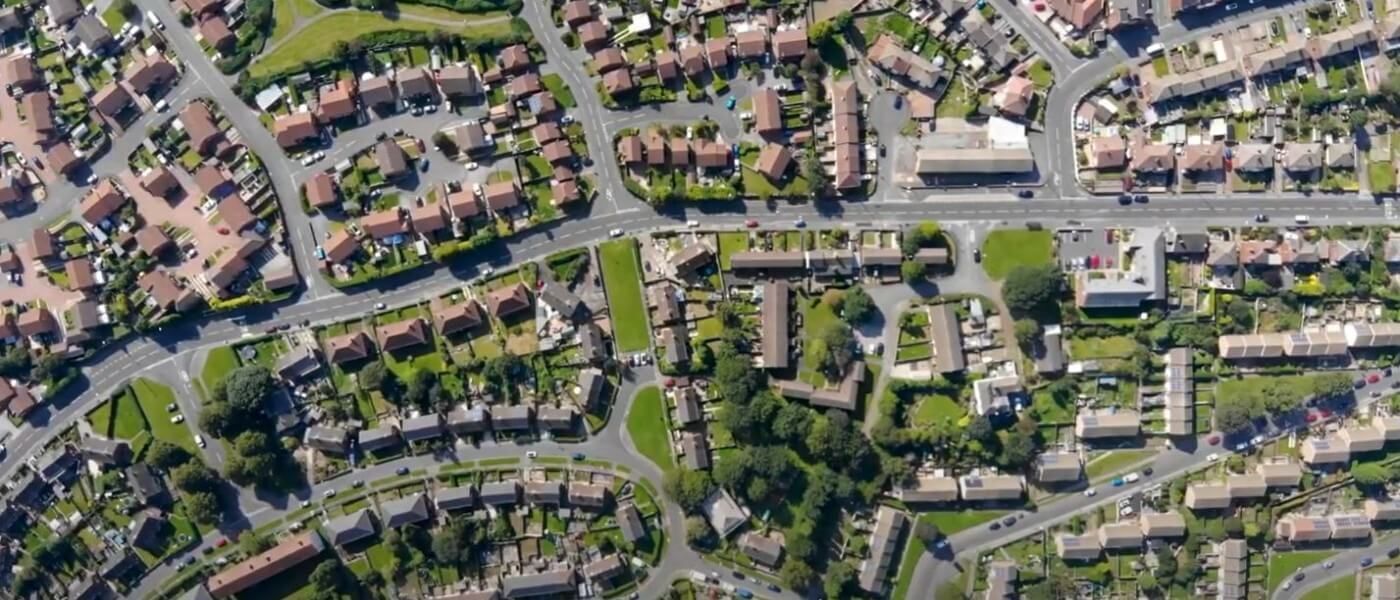 When we design, invest and manage UPRNs, we're always thinking about how to make it work 'for you', for everyone who uses these identifiers, everyone who's working in the property sector. So, it needs to be manageable, machine readable, have integrity, be designed for re-use (as in, it can be used by everyone, not just by some organisations), and the UPRN needs to be openly available too – for its entire lifecycle, from planning, right through to a property that's even beyond demolition.
Nick and Richard then took some questions, facilitated by Dan (see Q&A report).
Dan then opened up the webinar then with a group panel, presenting Theresa Wallace (Chair, The Lettings Industry Council), Lawrence Hopper (Deputy Director, Digital Policy, Ministry of Housing, Local Government and Communities), Andrew Knight (Data & Tech, Thought Leadership & Analysis, Royal Institution of Chartered Surveyors), and Andrew Bulmer (CEO, Institute of Residential Property Management) – who led the discussion by reflecting on the recent appetite for take-up of the UPRN. Each panel member spoke about UPRNs before debating questions submitted by attendees.
Andrew Knight: Right across the property sector, we're starting to think not just about the why's and the wherefores of integrating the UPRN into everything we're doing, but also the 'how'. How is it going to be embedded, how will we change our systems – or how will they need to change – and how will we ensure we're taking a holistic view on these changes? The property sector is fast-paced, and efficiency makes us effective. We just need to get it embedded, so we can all start benefiting from the commonly shared data – it's information that's essential for the growth of the sector.
We can no longer imagine, for example, building managers who aren't maintaining up-to-date information about the properties they're looking after. Contractors, regulators, anyone who's working with key materials in the maintenance or upkeep of large properties … they all have to stay on top of diligent record-keeping, so that everyone in the conveyancing chain has a clear and transparent view of that property's lifecycle and, for want of a better word, 'health'. The agent, the mortgage valuer and lender, the purchaser, insurers, risk managers, residents or tenants perhaps; all of whom need different sets of data on a regular basis.
It's imperative that this information can be tagged with a granular dataset that's managed with an ethical approach to releasing different information to different people. That means using the UPRN."
Andrew Bulmer highlighted the call by Dame Judith Hackett post Grenfell for a 'golden thread' of information. Andrew stated that it was imperative that information is tagged to a UPRN, to provide the granular information needed. Different stakeholders needed to see different data regarding tall buildings; residents, the regulator, insurers, risk managers for the building, contractors. Further down the chain the selling agent will need information about the building, the conveyancer the mortgage valuer and lender and the buyer will all need different components of the data. It becomes critical that all of these datasets can be tied up. The opportunity is immense.
Andrew then responded to a key question from the floor about barriers to adoption. If the UPRN is now open, and has so many benefits, why has it not been taken up, with any great success?
The reality is, the UPRN hasn't always been as accessible, but it is now available as open data. On top of that, the sector itself is pretty siloed. Many sectors, many different players, not all of whom have had over-riding agendas driving commonality.
Andrew Knight followed this up: Awareness of the UPRN is still fairly low among consumers, although they may be aware of title deeds, and, to highlight Andrew's point, our sector is incredibly fragmented. We're also still in quite a poor place in terms of digitising information about property, here in the UK. My 'house passport', for example, is still a box in the attic that holds paper copies of the documents I'd need to present, if I was selling my home. We're a long way away from complete digitization in the residential property section.
But if we can start to join these datasets together from a large number of stakeholders, there are a huge number of use cases such as home buying and selling, retrofit, the golden thread that can be supported by having proper structured data. This would have a massive impact on consumers, and from an asset perspective we have £7.56 trillion worth of residential property that isn't supported by a widely used identifier to produce digital datasets to manage that property.
Huge benefits will flow from this, let's just get started. Let's get the UPRN on printed documents – as many people as possible using the UPRN to begin this journey.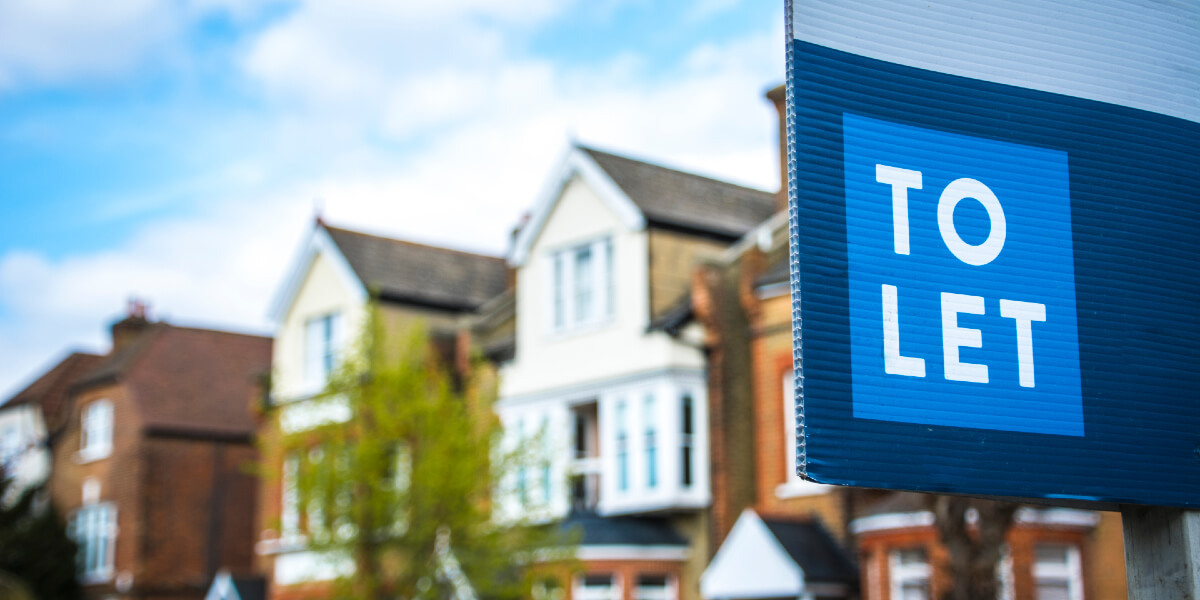 Theresa Wallace joined the conversation, commenting on the importance of the UPRN as a real game changer within the rental sector to streamline transactions and improve health and safety.
There's a huge benefit to tenants of knowing the UPRN, particularly when it comes to connecting utilities more easily or getting health and safety reports in place. And if agents' software systems were encouraged to use the UPRN as the property Identifier, we'd have transparency around up-to-date electrical safety certificates, energy performance certificates, gas safety certificates and more which would enable better enforcement where required and tenants would easily be able to see if their rental property was safe.
Lawrence Hopper added: UPRNs are a core part of our data and digital infrastructure, we need to get more people understanding the benefits of open standards and open identifiers for data linkages. In policy terms, UPRNs are really important for improving policy and citizen outcomes and understanding market efficiency across housing, planning and other MHCLG policy areas.
Digital transformation does take time, and the property sector is still quite analogue in the way it works. We're trying to move this forward. The UPRN is mandated now, but it's important to point out that we're also pushing for every aspect of our public sector processes and policies to be more aware of the need for integrated data points: making sure we've got machine-readable collateral, and we're using open standards to help us overcome practical challenges.
In essence, this means we're talking about adding 'strings of numbers' to what we're doing – that's not necessarily something you hear at the boardroom table – but it remains the basic need. We need a simple and unique identifier that enables all of the moving parts in a complex sector, like property, to work more collaboratively with each other.
Nick Chapallaz picked up the thread: That's an important point, because we're talking about a huge data management task. Information about existing buildings, land parcels, tenants, and contractors. These are datasets that might not be in an ideal 'shape' to move forwards at the moment, datasets that we'll need to look at carefully, to make sure data management itself is adopting best practice. There are some large property organisations who've already made huge strides in this vein, they're adopting best practice in their data management strategies, and that's all good news.
In the public sector, we're already seeing organisations like DVLA and HMRC and the National Audit Office taking the same approach. Ensuring consistency, facilitating those benefits, by starting to use the UPRN in every aspect of their work – unifying systems and processes with the common identifier.
Nick concluded the session: If you're working in or with the residential property sector, look at your data. Look at the number of datasets you're using, where they are, who's using them, and look at how you could bring all of that information into a single view, using the UPRN to give you consistency and immediate benefits. Equally, if you have adopted the UPRN already, spread the word. Tell people why you've adopted it, tell them how it's helping, and encourage them to embed the UPRN in their own processes and plans for the future.
The GeoPlace team is always happy to answer questions about location data management, and welcomes queries for guidance or information about using the UPRN.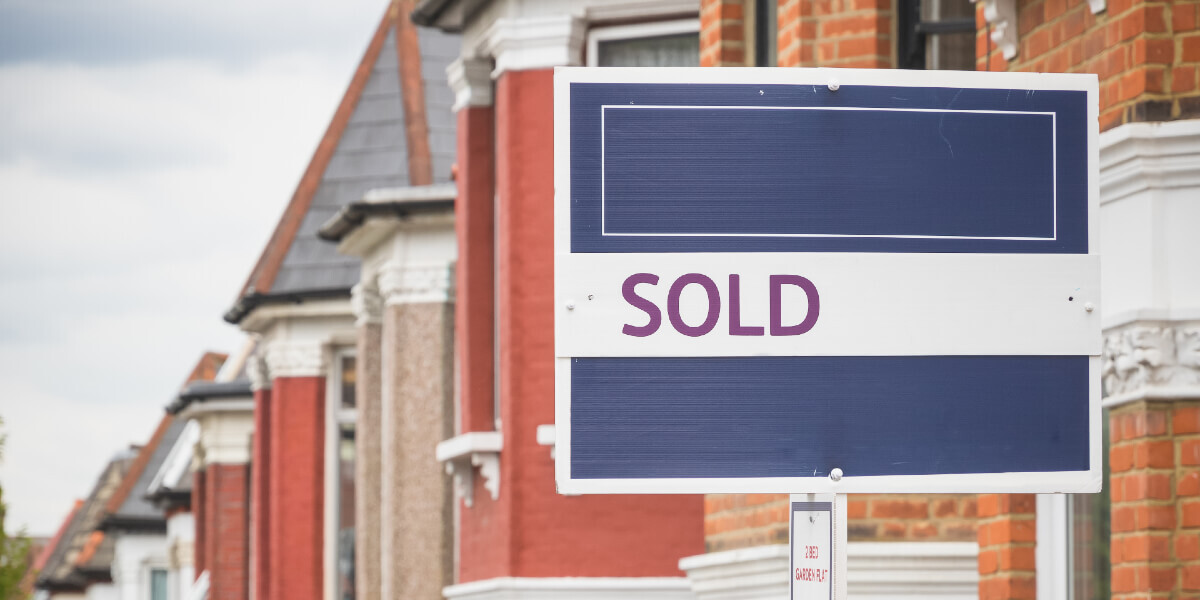 Quick links and important documents
Useful links from GeoPlace and Ordnance Survey