The Office for National Statistics (ONS) has recently run a consultation on plans to change the way household financial statistics are collected and used in the UK.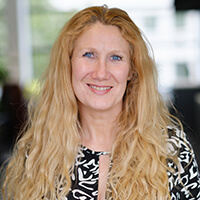 A great deal of ONS data helps to explain and understand people's finances – including the effects of the rising cost of living – and we believe the Unique Property Reference Number (UPRN) has a vital role to play in surfacing even more valuable insights.
ONS methodologies are changing
Traditionally, the ONS does survey based data-collection, supported by administrative data. However, the consultation explored views on the organisation's longer-term aim to make greater use of other UK Government data sources. At GeoPlace, we believe that these administrative data-types should include the UPRNs from Ordnance Survey's AddressBase in each address record. We're keen for it to be included by the ONS as a fundamental catalyst to deliver deeper, more valuable insights for policy makers, citizens and data users through its role as a linking mechanism.
Over the past decade, GeoPlace and Ordnance Survey have worked closely with ONS to ensure that it had the right addressing data to run the 2021 Census and ONS recently published its report on 'Evaluation of addressing quality: Census 2021'. This is the next step forward.
The potential insights from ONS data are more in demand than ever, especially with the enduring impact of the Coronavirus pandemic and the ongoing cost of living.
At GeoPlace, part of our remit includes helping organisations in both the private and public sector to find better ways of working with data at this level, and to achieve the 1:6 Return on Investment that's often achievable when using the UPRN.
We're confident that integration of UPRNs as standard by ONS would provide a linking mechanism to generate better evidence, faster, with greater value for policy-makers.
UPRN value in ONS work
Indeed, the ONS has already conducted experimental trials, undertaking projects to see how a new or different methodology might surface latent potential for deeper insights and I wanted to quickly outline two of these.
The first – estimates of gross and net income in small areas – delivered a 'guesstimate' of household income, by drawing on data from HM Revenue and Customs (HMRC) such as Self-Assessment data, Tax Credit data, PAYE data, Child Benefit data, Department for Work and Pensions' (DWP) National Benefits Database (NBD) and DWP's Single Housing Benefit Extract (SHBE). These were linked, using a combination of a unique identifier created by the Department for Work and Pensions and National Insurance Number, to derive an annual gross income figure for each individual.
To calculate household income, ONS used the concept of an 'occupied address'. Income information for individuals at the same UPRN was totalled to calculate an un-equivalised household income figure. Household income was then equivalised to income all household members, including people under 16, and percentiles of household income were produced using individual as the unit of analysis.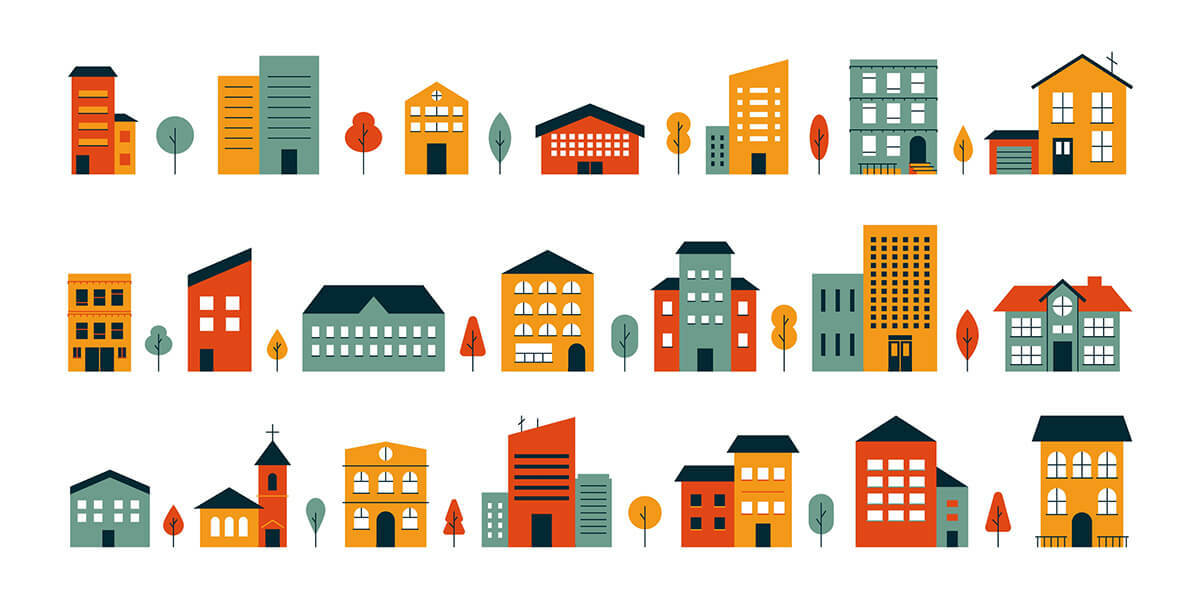 The second – occupied address estimates – used UPRNs to link individuals and their address records across a range of five core datasets: the NHS Patient Register, the English and Welsh School Censuses, the Higher Education Statistics Agency Data, and information from the Department for Work and Pensions' Customer Information System.
In both cases, admin-based statistics demonstrated the feasibility of producing income statistics using the UPRN and they were used as a linking mechanism to ensure integrity during the integration of these records, despite their many differences in data type and currency. It's easy to see how this could be scaled up, and how cross-referencing authoritative data could produce valuable insights in many other areas. An in-depth review of the methodology and the fundamental role of UPRNs is available here.
The future of government data
The public sector has been collecting vast amounts of data for years. Now, more than ever before, this information has the potential to improve society; to shape the policies that enable us to benefit from public services. But as this information is spread across different departments and is impacted by myriad types and levels of governance, it is clear to see how barriers have emerged that inhibit the sharing of data.
Location is being embedded within the development of ONS's Reference Data Management Framework (RDMF) which will enable the vast volume and variety of data that we increasingly handle to be processed, managed, and linked through five key referencing indexes, including its two central and pivotal indexes: the Address Index and the Geography Index. Olivia Powell, Head of Geo at ONS explains more here, including how addresses are at the heart of the data integration process.
In a further development, ONS's Secure Research Service (SRS) brings together ready-to-use data. That enables faster, wider collaborative analysis for the public good. It supports rapid policy analysis and wider research, and in a step change, ONS will now be building on the SRS with the Integrated Data Service (IDS). As ONS states:
"The IDS intends to create a central hub of high-quality accessible data, critical for driving efficiency and improving public service. The service is a key enabler of the Government's National Data Strategy and modernisation agenda and will provide access to data sets from a range of sources, across government departments and devolved administrations, presented alongside analytical and visualisation tools in a secure multi-cloud infrastructure."
Essentially, the future of good government is integrated, standardised, linked data – a vast repository of information, ready for any question of policy. Find out more in this podcast with James Hartley-Binns, Head of Programme Engagement for the Office of National Statistics' Integrated Data System.
So, where do UPRNs and USRNs (Unique Street Reference Numbers) come into this?
Government has thousands of different databases – UK wide – but they still don't talk to each other. Fixing this is fundamental to the delivery of the government's efficiency programme. Database management is crucial to modern government, and presents a severe limitation when datasets cannot be integrated.
Location data connects people, places, systems, and processes. More effective use would enable the government to mobilise in times of national crisis (such as the recent pandemic), to identify and support households in fuel poverty; to identify social housing that needs reparations; to better understand energy use and consumption, nationwide.
Including UPRNs from the point of data capture will bring surety and enhance interoperability. For example, NHS Digital recommends use of the OS Places API to improve the quality of patient's addresses in the Personal Demographics Service.
The benefits of integrating the OS Places API can be seen in the rollout of the COVID-19 home testing rollout which enabled millions to accurately order PCR tests and rapid lateral flow tests to their homes and the API is now being used by GOV.UK to help users find local services.
This kind of data integration and linking enables rapid decision-making and response. For example, the Multi Agency Incident Transfer (MAIT) standard has UPRNs at its core. Developed in Wales and now being adopted in England, the MAIT standard has reduced response times for emergency services in Wales from as much as five hours in some cases to three minutes.
Integrated, standardised, linked and research ready data
In short, IDS represent a step-change in the management of public sector data – integrating, standardising and linking government datasets to tackle challenges, and indeed, to embrace the opportunities offered by artificial intelligence. UPRNs make this an achievable target. They're a powerful, yet under-exploited means for linking public sector datasets – they enable government to improve decision making, citizen outcomes and market efficiency and provide solutions to wicked problems.