The data we maintain is gaining further traction throughout the public and private sectors. It's a testament to the value of our partnership with local authorities and Ordnance Survey. It's been a year of exemplary location data-use.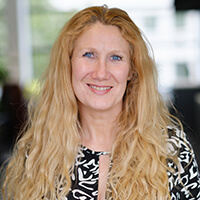 In November, we reported on the real world impact being made by Custodians for Essex Fire & Rescue Service: The circle of address data: saving lives, probably every day. We also reported on the value being derived by the NHS, using addressing data.
Additionally, HMRC depend on AddressBase and the UPRN to validate taxation processes through their Transaction Hub; DWP use the data for Universal Credit; DLUHC for Energy Performance Certificates; NHS for patient index and referencing; Cabinet Office for electoral registration; ONS and National Records for the Census and core data management; DVLA for vehicle logbook and licensing, and the blue light services use addressing data to find and deliver life-saving support in emergency situations.
Announced last week, the OS Places API now underpins the GOV.UK address look-up for all citizen focussed services, providing almost 500 million searches in the last year.
Major insurers, banks and financial institutions also use AddressBase. Royal Sun Alliance, Nationwide, Lloyds Bank, Equifax, L&G and others are using UPRNs to validate transactions faster and with more confidence, to automate lending, provide accurate premiums and assess the exposure to risk on all kinds of assets.
Several platform providers and property portals such as Rightmove and Zoopla depend on AddressBase for a range of services and mapping applications. Ofcom state that telecoms providers such as Virgin Media and Openreach must use UPRNs to enrich information about new broadband connections – and retailers like Sainsbury's, Ocado and Just Eat are using AddressBase to increase the efficiency of their logistics and last mile delivery services.
This is excellent news. It's a society-wide vote of confidence in geospatial addressing and UPRNs.
In the streets world, we've been working closely with our partners in JAG(UK) and HAUC(UK) to launch several new services. DataVia, for example, is an API that provides all the street data collected by local highway authorities, in a Web Feature Service and Web Mapping Service. This makes it easier to use that data in GIS applications. In yet another sign of confidence, last week, the Local Government Association confirmed that it will provide funding to support free access to DataVia for the next three years for all local authorities.
Relationship building with the street works community remains high in our priorities. Working closely with HAUC(UK), we've launched a new website for the sector and improved the HAUC App to provide more services and increase its reach. We're working closely with JAG(UK) to support reinstatement quality plans and the Specification for the Reinstatement of Openings in Roads.
Our relationships with the Cabinet Office, Geospatial Commission, DCMS, DfT, Welsh Government and the Scottish Streetworks Commissioner go from strength to strength. We're surfacing more opportunities to support work around flexi permits that enable the roll out of fibre and Project Gigabit, nationally. Locally, we've supported several local authorities with their Traffic Sensitive Reviews and permit schemes.
We're also providing support to the Geospatial Commission, Atkins, Ordnance Survey and 1Spatial in the development of the National Underground Asset Register (NUAR). This auditable, trustworthy and sustainable platform will improve the efficiency and safety of underground works – we're helping local authorities to engage with the initiative.
Climate change is a major issue. It's clear that geospatial data has a massive role to play in understanding how it's happening, and how the effects might be mitigated. In our blog - Geospatial data, analysis, and UPRNs fuelling the drive to net zero - we explain how access to granular spatial information can help. Our annual conference also featured presentations from BEIS on the National Energy Efficiency Data Framework, underpinned by UPRNs, and we're also working with Local Area Energy Planning: the aspiration is to understand where the energy network can find spare capacity for low carbon technologies such as heat pumps and EV charging points. We're also developing case studies with local authorities that show how spatial analysis can expand on national EPC (Energy Performance Certificate) information to support targeted energy retrofitting schemes and criteria-based funding bids.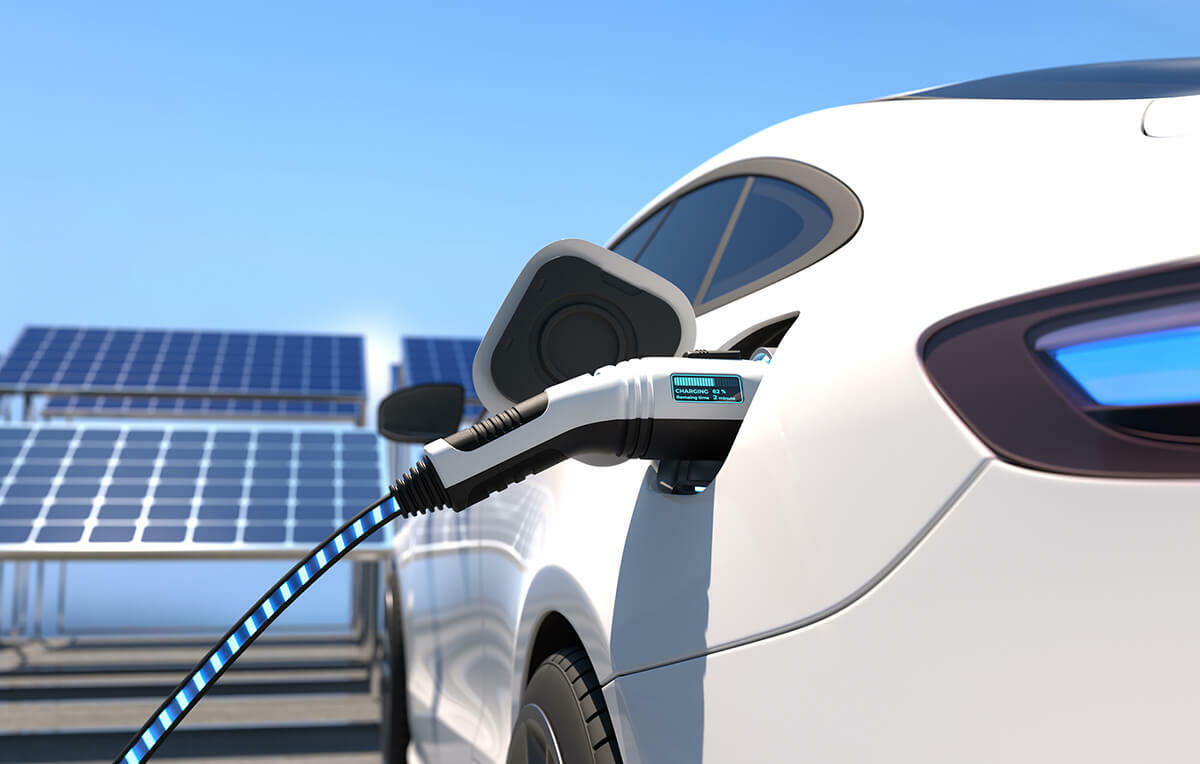 In addition, we've been supporting the 'Road to Net Zero', a research project with HAUC(UK) and Transport for London to minimise the impact of street and road works on climate change. Lee Waters, Wales's Deputy Minister for Climate Change, spoke at the HAUC(UK) Annual Convention: "Maintaining our existing road infrastructure will become even more important and collaboration with the sector will be crucial in achieving our goals. We're looking at new ways to manage street works in Wales and linking this with our significant investment in digital mapping through DataMapWales."
Building capacity is a challenge for all sectors, not least our own. So over the last year, we've introduced training courses for street works practitioners and increased the number of training courses available for Address and Street Custodians.
We've also invested in our own team by encouraging our Managers to take part in either Certification or Diploma level qualifications through the Charted Management Institute – and all of GeoPlace's staff have access to career development coaching now, as well as hybrid working. This has helped us to evolve our process and services for local authorities further, with a particular focus on local highways authorities, exploring ways to extract and deliver data back to Custodians.
Part of this work has involved growing our engagement and community outreach, particularly embracing online channels – we've hosted 25 webinars with local authorities, with 1,283 attendees, and an average attendee figure of 75 people per session. Additionally, we've hosted 40 regional meetings under our Data Cooperation Agreement governance structure, with 1105 attendees. We're encouraged by this level of engagement and saw similar interest in our 2022 annual conference, where we had 1,024 registrations and 822 logins.
Our relationships with local authorities are key. Going into 2023 and beyond, we want to support the Address and Street Custodians in authorities as much as we can, and not just in terms of data processes. We're determined to help decision makers build solid business cases for addressing-oriented services that can deliver an excellent return on investment. This year, we published a new report that shows further integration of address and streets data into local authorities will yield a 6:1 return on investment. We brought this report to the June LGA annual conference, and discussed the benefits of integration with senior officers and councillors, as well as giving them a personalised snapshot of what is going on in their own authorities.
Processes and standards can seem boring, but they're vital for businesses that support millions of transactions, users, and government and commercial activities. This year we have:
Improved our end-to-end internal processes in terms of efficiency; resilience and robustness to meet continued customer requirements
Focused on our data quality improvements – continuing to drive accuracy in the address and street data we collate from every local authority in England and Wales along with other organisations
Further improved the security and resilience of our infrastructure
Evolved our portfolio around the property lifecycle and in particular developing a new Code of Practice for Street Naming and Numbering with local authority officers, to be published in the new year
Successfully reaccredited to ISO 9001, ISO 27001 and Cyber Essentials, demonstrating our continued commitment to quality and security
Developed our first baseline Carbon Reduction Plan, plus also an action plan to work towards meeting our Net Zero commitments.
Check out our blogs, case studies and news to see what else we've been doing in 2022.
Looking forward to 2023 and beyond
The usage of location data will continue to grow in local government, the wider public sector and commercial markets. Organisations need to make efficiency savings and at the same time deliver services better to grow the economy, and location data is the answer to many long-standing questions about how to achieve this.
Data and system interoperability is now a core local government requirement from IT service providers and suppliers. It puts the focus on a place-based approach to solving local issues, building better connections and relationships that can coordinate services efficiently, derive more effective investment and ultimately improve the quality of life.
Finally, our end of year thoughts turn to the incredible work being done by the nation's community of Street and Addressing Custodians, and all of the other colleagues who are working tirelessly to maintain the UK's world-class geospatial data.
The accurate and timely recording of property lifecycle information will become increasingly important as we go into 2023. It can inform service planning and delivery throughout society, particularly with respect to housing development and its impact on other public services like health, social care, education, transport and utilities.
There's a need for deeper integration of planning, building control and service area systems, which will see more applications and software being designed to include UPRNs from the outset – and the use of definitive address data is only set to increase. But we're already seeing significant datasets being published with UPRNs and USRNs now, and this will result in more data being linked to UPRNs unilaterally. In turn, this will continue to underpin the innovation for which the UK is well-known, and help grow the economy to counteract the global economic downturn.