The recent Autumn Statement made many references to supporting the most vulnerable in society, highlighting the need for more efficiency across all health and welfare services. Traditionally, the term 'vulnerable' presents a somewhat broad concept of people who are frail, the elderly, or people living in poverty. But there is an official definition – the vulnerable are those who need special care, support, or protection because of age, disability, risk of abuse or neglect. An increasing body of research demonstrates that there is a rigorous way to identify where they are, who (if anyone) they live with, and to ensure they get the right type of support, in the right place, at the right time. It all starts with 'where'.

In this blog:
The role of UPRNs in delivering health and social care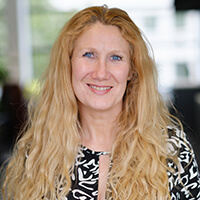 GeoPlace's 'The role of UPRNs in delivering health and social care' report is a concise view of the scale and rapid response that was required by public sector bodies in response to the pandemic. It provides examples from local authorities across the country that highlight how the Unique Property Reference Numbers (UPRNs) allocated to every property in the UK enabled task forces and many disparate organisations to respond effectively.
In its conclusions, the report highlights the consistent problem for local authorities and health organisations that must deliver many different types of support efficiently to the vulnerable in society. All of those organisations start their work by using disparate datasets, such as the NHS, central government, local government, health and care homes, and the Care Quality Commission to identify who needs what kind of support. This is where UPRNs come in. As all of these services are delivered to a place, this identifier can be used to link different datasets together. Importantly UPRNs can be used to remove the concerns about patient confidentiality, but still link information to health records in a way that lets multiple organisations work with the same 'big picture' of who needs help, where.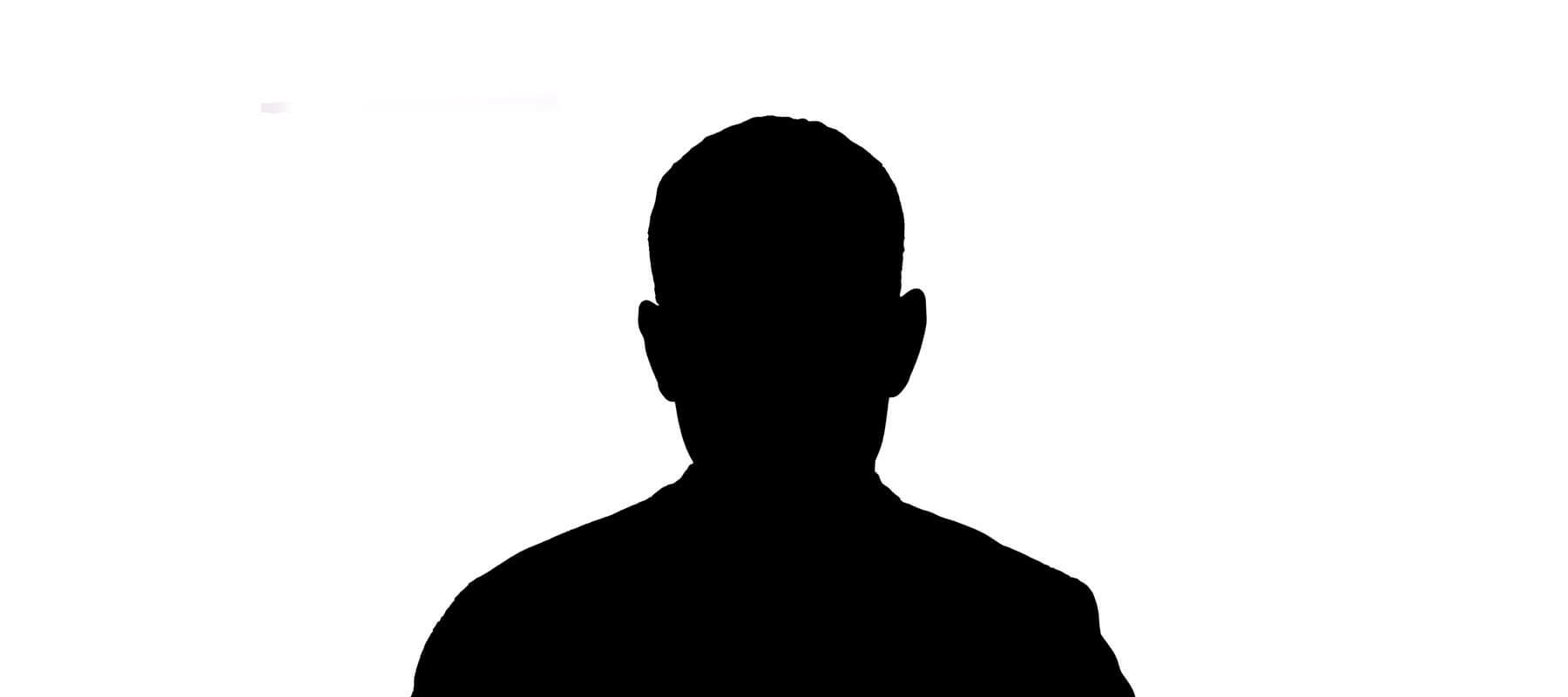 In short, using UPRNs provides a better quality of analysis around events and responses in the past, to identify who needs support in the future.
See our video illustrating how this can happen.
Mandated by government
It is good news, that the Government Digital Service (GDS)'s Open Standards Board has mandated the use of UPRNs in all central government bodies, such as the NHS. This simple identifier can enable disparate datasets to be more easily linked and allow for a quick evidence-based response – so the more organisations that use it, the better the outcomes for society will be. Other government bodies have published guidance on how to use UPRNs.
What's happening with the NHS and Scottish and Welsh Governments?
UPRNs are included in the NHS's Master Patient Index (MPI). The NHS is also using UPRNs to derive household composition and characteristics to understand variation on activity, performance and outcomes.
NHS England has published a new 'Guide to data linkage'. The report covers the basics of data linkage and its benefits, discusses when data linkage should and shouldn't be used, sets out best practice, key considerations, challenges and pitfalls, and highlights examples of data linkage in action. The report sets out that:
"Within the health sector, data linkage is commonly understood to refer to connecting health data beyond primary and secondary care, and perhaps also incorporating social care datasets, delivering a real-time picture of how population health and healthcare demand is changing over time. Incorporating wider determinants of health enables users to look at the whole person, rather than focusing solely on aspects of health and social care.
Linking datasets together should be viewed as an investment in a cumulative store of knowledge which can be used to improve the health of the whole population.
To link data from multiple sources, common identifiers must be used, such as NHS numbers or UPRNs, which are unique numeric identifiers for every spatial address in Great Britain."
The report outlines how UPRNs were used to develop the Kent Integrated Dataset (KID). GeoPlace has also published a case study on the KID.
NHS Digital has brought its first external API into its API catalogue; OS Places. Referencing the GDS mandate to use UPRNs, NHS Digital has decided to use OS Places as an API for people building healthcare software to retrieve and validate UK-based postal addresses, which is used for things like updating a patient's address in the Personal Demographics Service. OS Places has already been used across the NHS including by the London Ambulance Service and so its addition to the NHS Digital API catalogue should only increase its usage in other digital services in the NHS.
See below for other Ordnance Survey NHS related case studies.
The Scottish Government's Data and Intelligence Network Management Office (NMO) found the COVID-19 pandemic has exposed the need for effective data matching in today's health systems. The NMO matched the Community Health Index Number (CHI – the unique personal identifier for patients accessing Health Services in Scotland) to UPRNs for properties across Scotland. As the UPRN is associated with an address and a grid reference linking it to the CHI number enables spatial analysis to be carried out. They found that the benefits of having accurate address data and enabling spatial analysis of health data were clearly shown in the ability to determine the best location for test and vaccination centres, identify the distribution of care homes with outbreaks and to create linkages to location factors impacting on people's health.
UPRNs enabled several additional research activities including:
Assessing the extent to which COVID infections impact schools and how schools' impact on local communities in the Lothian Health Board Region
Research to improve understanding of the impact that housing has on health
Improved data helping the investigation of socioeconomic, household and environmental risk factors for COVID-19 in Scotland.
The Joint Emergency Services Group Wales (JESG) worked with GeoPlace, Ordnance Survey, and the Welsh local authorities on a pilot scheme known as JIGSO ('jigsaw', in Welsh) – using UPRNS to collate information about individuals' vulnerability on an address-by-address basis. Several agencies in Wales had been holding property-based information in siloed databases, identifying the locations of vulnerable individuals.
Initially, the scheme used UPRNs to develop data links between the adult social services' departments in Mid and West Wales, and the local emergency services teams. This enabled the region's fire and rescue service to carry out more effective fire safety checks in the home. In a second phase of the scheme, however, JESG incorporated data from other sources such as Welsh Water and Western Power Distribution.
JESG project lead, Tony Bracey: "The data came into its own during the second phase of the pilot scheme. The Dyfed Powys resilience team set out to identify all the vulnerable properties in the area ahead of any potential major incidents. When it comes to protecting the most vulnerable people in our society, the emergency services often go above and beyond. The incorporation of UPRNs into core business processes has delivered another major efficiency: streamlining the information-sharing process itself."
Households
Several organisations have published research on how their use of UPRNs has helped to reveal insights into health outcomes. Following is a selection of these reports.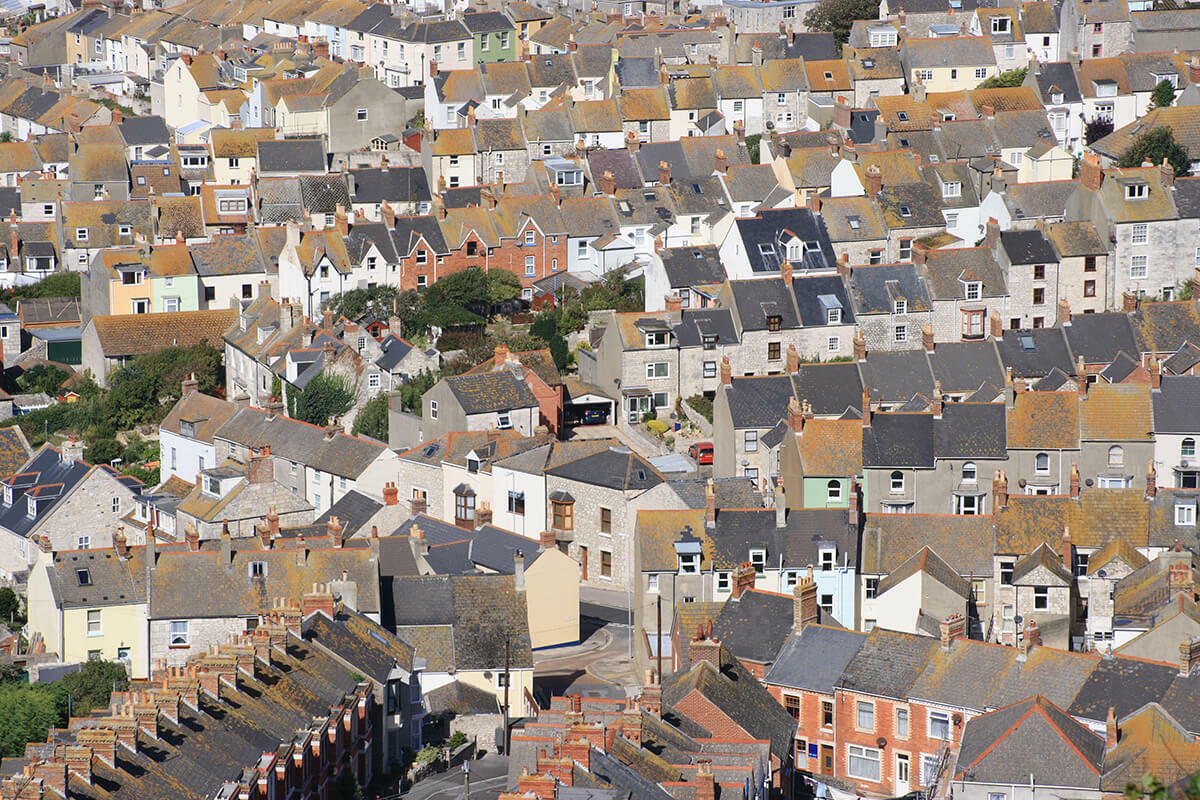 The Health Foundation Data Analytics team have published research on 'Why data on household health matters for the NHS', essentially outlining how much health care a person uses may depend on the health of those that they live with. The team believe that household context matters for health and affects use of heath care. UPRNs enable data in different datasets on households to be linked together:
"Our recent work used data from residents in Barking and Dagenham held by the local authority and linked to records held by local GP practices and NHS trusts. Records were pseudonymised so that we couldn't identify specific households or individuals and provided us with information about levels of ill health and recent use of health and social care for all household members. At the national level, the master patient index, a dataset based on GP registration data across England, includes the UPRN and can be used to flag people who recently started living alone, or have been bereaved, or are in a care home, for example."
The Health Foundation wanted to assess whether there was an 'Association between household context and emergency hospital use in older people: a retrospective cohort study on indicators for people living alone or living with somebody with frailty, developed from routine healthcare data in England'.
The Health Foundation noted that the NHS in England holds a central database of all patients' registrations with general practitioner practices in England, which includes their address details. By assigning a UPRN to each address and pseudonymising the UPRN, it is possible to derive information on household composition while maintaining people's anonymity. This information can be used to create some important household context factors that may affect health and health outcomes, for example, living alone or living with someone with frailty.
This study showed:
"Proof of concept that nationally collected and pseudonymised address data can be used to determine household context factors that provide important and useful information to understand patients' health and care needs, while maintaining patient confidentiality. In particular, living in a two-person household with someone with frailty is a novel indicator, which has not previously been developed or analysed."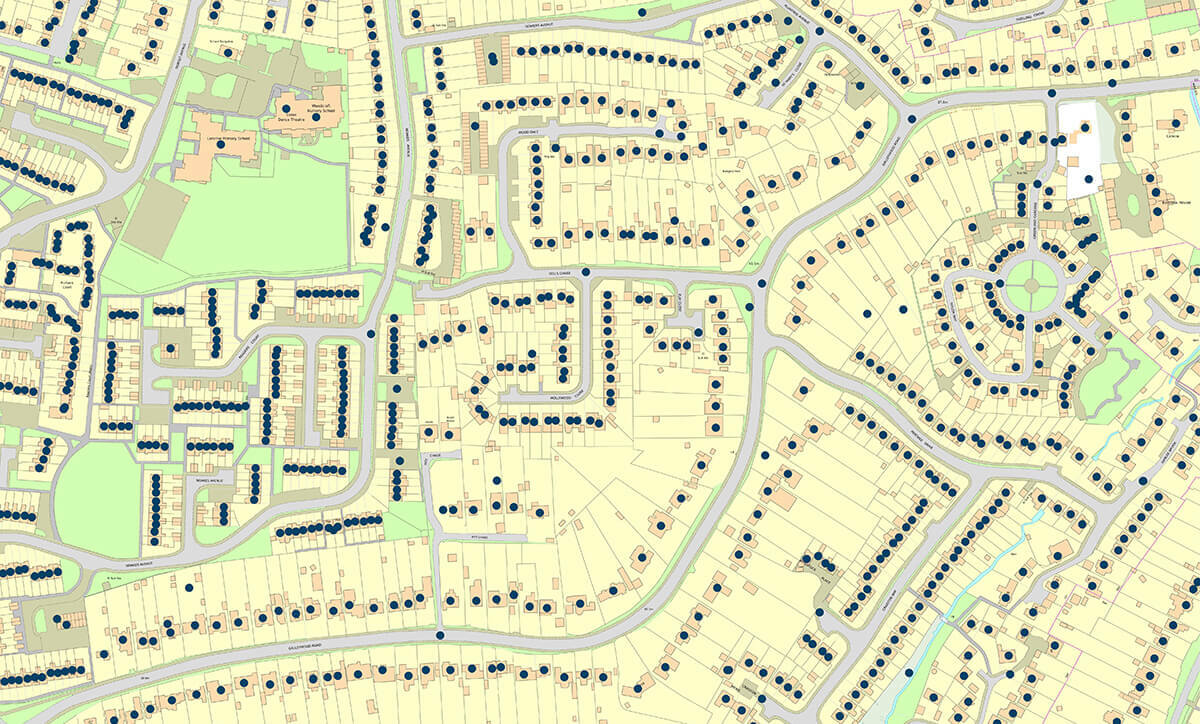 Care homes
The Health Foundation wanted to examine trends in the number of hospital admissions for care home residents during the first months of the COVD-19 outbreak. It concluded in its report in the International Journal of Population Data Science that worldwide, the COVID-19 pandemic has resulted in substantial excess mortality among people living in care homes. Care home residents' hospital use declined during the first wave of COVID-19, potentially resulting in substantial unmet health need that will need to be addressed alongside ongoing pressures from COVID-19. The research was informed by a variety of data sources, matched and linked to UPRNs, and duly anonymised in line with the Information Commissioner's Office's code of practice on anonymisation.
A study by the Improvement Analytics Unit, The Health Foundation, Improvement Analytics Unit and Delivery and Governance Unit of NHS England and NHS Improvement set out to examine a novel methodology based on linking unique care home address identifiers with primary care patient registration data, enabling routine identification of care home residents in health-care data. 'A novel method for identifying care home residents in England: a validation study' analysed whether UPRNs could be used to identify genuine care home residents. The lack of a central register of care home residents in England limits the potential of using routinely collected administrative data to understand the healthcare needs of this population.
This study presents a novel data linkage approach at national level to support tackling this challenge for the older people living in a care home. This methodology allows for care home residents to be identified from healthcare data and for multiple sources of information on care homes to be linked.
COVID
During the early stages of the COVID-19 pandemic, the Local Government Association emphasised that the sharing of information is essential if we are to succeed in driving down the numbers of new people being infected once the lockdown is gradually lifted and access people who will not be reached by the new NHS app. To help councils understand where the outbreaks are happening and be able to act quickly to contain them, government needs to share vital and up-to-date data with them alongside other agencies and the LGA highlighted several important datasets stressing that
"This data should also include UPRNs, so that councils can identify hotspots, map where the virus is prevalent and plan for action. It will also enable councils to link the data up with their existing systems to fill important gaps in their information.
It is shortly to be expected that all new data sources from central government must include UPRNs, but in the meantime councils should be given access to this information to help deal with the current crisis."
During the Covid-19 pandemic authoritative location data and OS expertise supported the UK Health Security Agency (UKHSA) in their national response plans. From monitoring the spread of the virus and identifying vulnerable community members to supporting the accurate delivery of millions of home test kits and finding the optimum location for vaccination centres.
The UKHSA believe that they couldn't have responded in the way they did to COVID without OS AddressBase:
"There is no other dataset that would easily allow us to easily identify property class, property classification for each COVID case. UPRNs had a huge impact on how we've been able to specify the exact location of cases, the type of property, being able to associate two locations with slightly different address to the same unique reference and then being able to clearly define it, such as a care home or a prison. That analysis has informed residential cluster detection reports that have been shared with health protection teams to say ten cases of COVID at this specific residential type. Previously we were mapping cases of H1N1 to postcode, but that doesn't give you the precise location of a case, or tie cases together of people that live at the same address. UPRNs have provided a much better insight and impact for how we've responded to COVID."
During the pandemic, the UKHSA maintained data on positive tests for COVID-19 and the residential addresses of cases. In a reported published in November 2021, the UKHSA sought to use this information to characterise clusters of COVID in multi-generational households in England to better understand the settings in which transmission occurred. It was hypothesised that an important contributor to total case numbers was cases occurring in multi-generational households, and that multi-generational household clusters were more likely to be formed of individuals of non-white ethnicities.
Cases were address matched using Ordnance Survey AddressBase. The process preferentially used the patient address provided with the test. Where this was absent, the address held within the individual's NHS Summary Care Record was used. This is the address held within a national NHS database derived from GP and other NHS healthcare records. Address matching returned a UPRN and Basic Land Property Unit (BLPU) class to determine the property classification. Clusters were defined as two or more cases occurring at the same UPRN, within a rolling 14-day window, starting with the earliest specimen date of the first laboratory confirmed case.
The researchers found that a minority of COVID-19 clusters occurred in multi-generational households, and so the evidence did not support the hypothesis that multi-generational households formed a large component of cases in the summer months in England.
In the early days of the COVID-19 pandemic, epidemiologists needed to track the spread of the virus to advise on policy interventions. One area of work was to try and gain a better understanding of transmission within households. The 'HOSTED—England's Household Transmission Evaluation Dataset: preliminary findings from a novel passive surveillance system of COVID-19' was a research project to understand the factors associated with household transmission, at the level of the case, contact or household, or how these have varied over the course of the pandemic.
HOSTED extracted data on individuals who share the same address as known cases of COVID-19. National Health Service Digital (NHSD) links cases to the NHS Personal Demographics Service (PDS) in a secure data-access environment using the NHS number. The PDS contains the home address of all NHS patients in England registered with a GP and residences are indexed using the UPRNs. Individuals sharing the same UPRN are assumed to be sharing a household. Patient confidentiality was preserved, as NHSD provides data to PHE as a pseudonymized data set. HOSTED is then created by excluding known institutions (using UPRNs) such as care homes, prisons and households with >10 residents. This was taken as a pragmatic cut-off, with households of >10 considered to be less representative of residential households.
The HOSTED dataset was also used to understand the impact of vaccination on household transmission of SARS-COC-2- in England, which demonstrated that those who do become infected 3 weeks after receiving one dose of the Pfizer-BioNTech or AstraZeneca vaccine were between 38% and 49% less likely to pass the virus on to their household contacts than those who were unvaccinated.
The study reported that the using UPRNs, to spot care home residents is "remarkable", and concluded that:
"The UPRN index test presented in this paper provides a means for identifying care home residents in administrative NHS datasets, illustrated by a detailed analysis of its strengths and limitations relative to standard manual address matching. The study highlights the potential of using linked datasets via spatial identifiers, such as bringing together health and social care data via UPRN. These linked datasets can provide a richer picture of the population and their needs, as well as allow investigating the impact of health and social care interventions from them."
A study, published in Emerging Infectious Diseases, focused on increases in Covid-19 cases and outbreaks among students returning to their universities in September 2020.
Students residing in student accommodations could be identified by matching their residential addresses with national property databases. Then, the types of accommodation (such as student accommodation) could be identified, by matching the case patient address with its appropriate UPRN. This data mapping enabled precise locating of any case patients to a particular area of residence, and data could then be compared.
Having this information in place helped gain significant insight, such as the average age of case patients, whether more males or females were afflicted, and the locations of highest outbreaks. With these findings in mind, implementing appropriate Covid-19 restrictions meant that students could reduce risk of infection, and focus on their studies and university experience
"We identified accommodation type by matching case-patients' full addresses to the reference database Ordnance Survey AddressBase Premium. This database provided each address with a UPRN; a BLPU class; and where available, a parent UPRN enabling us to map case-patients against a specific residential location. Parent UPRNs exist for properties that may have multiple sub-properties within (e.g., a block of flats for which the parent UPRN identifies the entire block and individual UPRNs are assigned to the individual flats)."
The Bradford Institute for Health Research (BIHR) and Bradford Teaching Hospitals NHS Foundation Trust created a series of dashboards for researchers and clinicians to investigate factors that could have an influence on where the pandemic was at its most intense. The team used local authority adult social care data and linked them to people's addresses via UPRNs.
Dan Mason, programme manager for research analytics, remarked that the team currently has patient data from the hospital and two other nearby trusts – Bradford District Care NHS Foundation Trust and Airedale NHS Foundation Trust – and is able to place them on a map. But he sees the "holy grail" in being able to link patients' NHS numbers with UPRNs. That would give a way in to look at correlations with all sorts of other datasets and find indicators of what could be happening at a whole system level.
During 2021, researchers undertook a population based case-control study to examine the 'Risk of hospital admission with covid-19 among teachers compared with healthcare workers and other adults of working age in Scotland'. The objective was to determine the risk of hospital admission with covid-19 and severe covid-19 among teachers and their household members, overall and compared with healthcare workers and adults of working age in the general population. Teachers and their household members were identified through UPRNs. The researchers found that compared with adults of working age who are otherwise similar, teachers and their household members were not found to be at increased risk of hospital admission with covid-19 and were found to be at lower risk of severe covid-19.
Address matching
The International Journal of Population Data Science has published a study on the 'Evaluation of the ASSIGN open-source deterministic address-matching algorithm for allocating Unique Property Reference Numbers to general practitioner-recorded patient addresses', The study was a recognition that linking places to people is a core element of the UK government's geospatial strategy, and that data linkage is being increasingly used in health data science, with growing examples of spatial linkage of electronic health records to environmental information for population health research. Address-matching is data linkage that enables spatial linkage by specifically matching non-standardised addresses recorded in an administrative dataset to a reference address gazetteer that provides standardised address formats, property reference numbers, and geographic co-ordinates.
"The UPRN acts as an address standardiser, a household identifier, and a high-resolution geocoder, and ultimately as the granular spatial link to environmental information to be used for direct patient care as well as for health research. Address-based geography using UPRNs moves away from the acknowledged limitations of area-based geography ecological approaches and enables more accurate patient-level analysis of the effect of geographical and household exposures and covariates on health outcomes."
This study describes and quality assures the open-source deterministic ASSIGN address-matching algorithm applied to general practitioner-recorded patient addresses.
In summary
All of these projects utilise UPRNs to facilitate data exchange between machines that deliver life-saving outcomes for people. Machines need an unambiguous way to transfer information that relates with certainty to exactly the same location or group of locations. UPRNs provide a mechanism to link data for this outcome.
Find out more
Download the GeoPlace report to read examples showing how data with a Unique Property Reference Number has been used to help vulnerable people. The findings are supplemented with additional "How To" guides, designed to build on previous success, and GeoPlace is on hand to support organisations that would like to find out more.
In association with UKAuthority, GeoPlace is running two free webinars on data linking using UPRNs to target interventions on the people who need the most support.
The first webinar is on Friday 2nd December: UKA Live: Harnessing data to support vulnerable people. The one hour event will focus on how local authorities, health and other local public services can link and share data to identify people most in need of support
The second webinar takes place a week later on 9th December and will focus on the data protection and information governance frameworks that help local services to identify and support the vulnerable in our communities: UKA Live: Data, IG and supporting the vulnerable.
Find out more about the webinars in our blog 'Helping the vulnerable – how data gets the right support to the right people'.
References used in this blog
Other case studies
Ordnance Survey
Local Government Association
GeoPlace
iNetwork
UKAuthority
Webinars and conferences