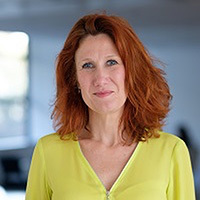 Ever since the Rt Hon Matt Hancock MP, the then Cabinet Office Minister and now Minister for Secretary of State for Digital, Culture, Media and Sport, stood up at the GeoPlace conference in 2016 and said "The UPRN is the jewel at the heart of the addressing system", a quiet revolution has been taking place in the use of the UPRN across government.
AddressBase, the dataset from which it is utilised, is now consumed by every serious user of addressing data as a common standard, enabling the next step to happen; connecting data across systems and different organisation to provide a common view of what is happening at a location.
The theme 'Connecting data for better outcomes' was the theme for last year's GeoPlace conference, featuring a number of presentations from local and central government on how location data helps with decision making about service delivery, targeting scarce resources at areas of greatest need and predicting and preventing social problems.
Nesta's Eddie Copeland, Director of Government Innovation in the Innovation Lab said: "I am now convinced that any public sector organization that wants to get involved in using data for better outcomes needs to connect together your spatial data, use UPRNs there's an easy way to match records. There are amazing things you can do by matching records. If you don't have the UPRN you are making your life impossibly difficult to do it. Its starting with the basics and there is a marked difference with what you can do if you do it well."
"We all hear all the time that technology delivers value through being scaled, data delivers value when it is linked and it is shared. The future of local government, the future of public services, the future of our communities depends on this - connecting data for better outcomes. For that you need UPRNs they are absolutely vital."
Ben Jones, Head of Digital Services at Harrow Council added "In terms of building a business case for an investment in the LLPG, it is my conclusion that you can't build a successful transformation programme without building a strong foundation first and building a corporate approach to the LLPG is at the heart of that. Without creating a strong LLPG infrastructure and the resources to maintain it, every digital project that your council or your organisation works on so will be much harder to deliver."
As a follow-up to the conference, we put a range of case studies together from councils who have all used the UPRN, or the Unique Street Reference Number (USRN) to get better outcomes.
In Manchester, grappling with the complexities of the Troubled Families programme, the council realised that some families were missed altogether because of the fragmentation of data. If the child goes to school in the neighbouring local authority, the family's council doesn't know that the child has stopped turning up at school. The various data sources which would help identify troubled families are disparately stored and not easily compared with one another. This means that without bringing data together, identifying families who would benefit from the targeted support is difficult.
But by utilising the UPRN, the councils can link together key different datasets to a property address to evaluate whether individual records meet the programme criteria, both within one council or across two, or even three. The outcome is a database which could be used to interrogate the various data sources at property level to build up a more detailed picture of families in and provide support to those in need.
Bath and North East Somerset recently investigated whether there was potential for increasing business rates revenue through integrating their collection systems with the UPRN. The immediate effect was an increase in revenue to the council through an extra £320,000 business rates identified in first six months. Amongst a range of other benefits, the business rates team is now able to independently control their own work through the collaboration of data, having fewer questions to ask of other departments, which speeds up the process.
Both Salford and Brighton and Hove now service customers better because of their use of the UPRN which has enabled a quicker easier and better online route to council services. By linking a person to a UPRN, it makes it possible to follow up a service request quicker and drive them away from inefficient channels towards others, notably electronic channels. In Brighton, the customer services department provides access to around 250 services via its website from 34 separate departments, all using different systems. Residents could exist in several separate customer records with no means of identifying which records were common to one individual. The UPRN was integral in accurately associating and cross referencing the different datasets.
Similarly, in Camden, the creation of the Camden Residents' Index was facilitated by the UPRN and has resulted in direct cost savings, identification of illegal subletting, school admissions fraud, maintenance of the electoral roll and support for the council's work with vulnerable children amongst other benefits.
Sanja Milojevic, senior business analyst for Camden's Shared Digital Service with Islington and Haringey said "Using the UPRN means that we can match records with greater success. The aim of the golden record is to cherry pick the best data from different sources and assemble a record based on what we believe is the best data we hold, and the UPRN is one of the top ones. It is also an essential tool for cleansing and de-duplicating data held in source systems. We are putting a huge effort into improving the quality of data across the organisation as this will lead us to being able to provide better services to our residents."
Data is playing a central role in efforts to improve public health in Kent. The county council and the clinical commissioning groups for Kent and Medway are seeking insights and strengthening their understanding of how different issues are linked through the Kent Integrated Dataset (KID), which brings together pseudonymised data from hundreds of local health and care providers.
This unique data partnership is expanding its scope, and making increasing use of UPRNs as an effective link between the different datasets at household level, alongside NHS numbers to link data at person level, both pseudonymised.
Analysing location, health and other datasets through the KID has its significant benefits. It has enabled local bodies to prepare local population health plans, identify people at risk from social isolation and protect the most vulnerable - including children
These use cases of the UPRN is just a taster of some of the ways that the UPRN is connecting data for better outcomes. We're also seeing increasing usage in the central government 'Big Beasts' departments of HMRC, MoJ, NHS and DWP. We're at the start of an exciting revolution in the use of public data as the people start to realise the potential of the UPRN and USRN to derive intelligence from their data holdings.
For more information see: