By Catherine Wright, Head of HR and Zoë Britt, Head of Research and Communication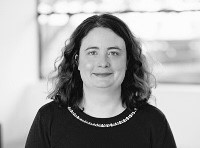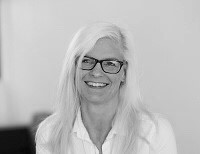 In 2014, GeoPlace became accredited to the Investors in People (IiP) scheme. The scheme is designed to set the standard for better people management. The Standard defines what it takes to lead, support and manage people well for sustainable results.
Catherine Wright and Zoë Britt reflect on their experiences of becoming accredited with the scheme.
Head of HR
"This is the third time that GeoPlace has gone through an Investors in People assessment. There's a simple preparation process, some diary scheduling to be done and then the assessor does the rest. It really is a straightforward process.
We think we know what our strengths and weaknesses are; what we need to work on as an organisation and what we do really well. But there's always an element of excitement (or maybe dread…?) waiting for the results.
Were we right? Did we do better in an area we thought we'd be rubbish at? Did all of our preparations make it worthwhile?
A large part of the HR role in an organisation is having policies and procedures in place (but not too many!). But to ensure they are effective, staff need to know about them, the reasons why we have them and how to use them.
Investors in People is a useful measure to show how well these policies and procedures are working. For example, we've focussed heavily on our appraisal process in the last 18 months. We rolled out a brand-new process three years ago and have been tweaking it since then. We scored highly on Delivering Continuous Improvement during the assessment which shows how successful our improvements to the process were.
The assessment showed that we need to do more work on Recognising and Rewarding High Performance. I think most SME companies will find this hard; you may recognise when your staff or team perform highly (and tell them that you recognise this!), but how do you adequately reward staff within budgetary constraints? Particularly when the expectation for reward is more monetary based."
The Head of Research and Communication shares her thoughts
"We first began exploring IiP following work we did around culture and values within the organisation. We had been in operation for only a year or so and were finding the culture, staff from both a public sector and a private sector background, was not as cohesive as it could have been.
We had evolved our strategic narrative – why we are here and what motivates us as an organisation; and understanding everyone's perspectives and incentives for working at GeoPlace.
We knew we were going in the right direction but then an advert for IiP emerged at just the right time and it was what we were looking for. IiP gave us structure and a focus, based on best practice and industry knowledge. This provided not only a rubber stamp of approval for our work but also a guide in terms of the holistic areas of focus - ranging from effective performance programmes through to leadership in action and shared cultural values.
Going into the process was not without its challenges. We were lucky because the executive management team needed little convincing of the benefits of IiP due to its reputation in the industry.
However, I do think staff needed a little more convincing. One person remarked that they expected a crib sheet of responses before the interviews, suggesting that it was a contrived process; and another just couldn't see the value.
We did no crib sheets. We highlighted pages like this https://www.investorsinpeople.com/what-investors-people and then let the process speak for itself.
As with any process like this you get out what you get in. We have recently been through our second accreditation and the in-depth report back has been particularly illuminating. It confirms some areas we knew we had to look at but also gives some independent confirmation of the work we have all done as a business towards cementing our shared culture and values.
It's a strong message for all staff that we are committed to them and making improvements."
Our work in this area dovetails in with a wider piece around culture and values and we'll blog about this in a couple of months time.