GeoPlace's annual conference is on 9th May in the City of London, its theme is 'Bringing location to life'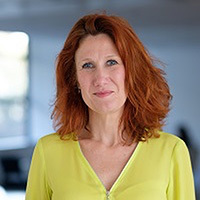 Everyone's talking about how to build a better Britain. By delivering national infrastructures of address and street information to the best possible standards, we can furnish innovators and policy-makers with the cornerstone data they need to turn that ambition into a reality. We are, truly, bringing location to life.

Our socio-economic success depends not just on having an insight as to what needs to happen. It depends on having the data to identify where change should happen.
We know that physical addressing, in itself, is the cornerstone of that society and that economy. For the intervention needed to deliver a brighter future – in the land and property sector, for transport, health, welfare, defence, security, communications, education, utilities' management and more – accurate location data is essential.
However, even as we're exploring the opportunities that are emerging from the fourth industrial revolution, we need to be sure we're using our resources wisely.
To do that, and to have the most efficient, effective, and most positive impact on our population, that addressing needs to be curated with foresight; used with expertise; and structured in a way that makes it accessible for as many people as possible.
When this happens, aspirational innovation becomes practical intervention. We can better understand the needs of citizens. We can tie essential public services together. We can harness emerging technologies and use them, intelligently, to bring about fundamental change to society while at the same time reducing the cost to our public purse, and our impact on the planet.
Everything we do, tries to deliver a better quality of street and addressing data – the building-blocks we need for a better Britain – so that policy-makers and innovators alike can help to improve our everyday lives.
Every vehicle that moves, travels to and from a destination. Every man-made building in the British landscape has a fixed location and, if something exists in the real world, then it can have a unique address.
In the UK, it's GeoPlace that acts as the guardian of accurate street and addressing data: we maintain the definitive addressing databases for Great Britain, Northern Ireland, the Isle of Man and the Channel Islands.
Those spatial address datasets are curated to an exceptional standard of currency and accuracy, and we are the guardians of data infrastructure supporting address and street information users across the whole of the public sector as well as an increasing number of business sector users.
We love the profound sense of knowing our place in the world and understanding the value and potential that accurate street and addressing data represents. That said, everybody's world is changing, and those changes are happening faster than ever before. The datasets we manage can be put to great use, and if we can do more of what we do, better, then we're confident GeoPlace will play an important role in helping everyone to build a better Britain.
Our annual conference is an opportunity for around 400 of our key partners, address, street and geographic information experts to come together. We network; share our learnings; and listen to a wide range of speakers who are 'bringing location to life' in their day-to-day work using address and street data.
Speakers at the conference this year include:
The Geospatial Commission who'll be updating us with their work on developing the UK's geospatial strategy
HMRC will outline how they use addresses to protect citizens and prevent fraud
The Department for Transport will discuss why data matters for transport
The Department for Transport will also deliver key updates about Street Manager, the new digital service for raising Streetworks notifications, with an emphasis on how it will interact with and display the NSG and ASD. The DfT will also share details of other projects that need local authority data and the value that our community brings to the Department
The National Audit Office will discuss the insights that can be gained from using addressing data
Welsh Government will show how the UPRN is a vital identifier in understanding the location of, and proximity of, local services to citizens
The London Fire Brigade will demonstrate their innovative use of data science, including a recent project which highlighted the power of the UPRN
The Office for National Statistics will give an update on their use of address information to make a success of Census 2021
Devon County Council will demonstrate the use of Power BI in the council's street database
The afternoon's Lightning Sessions will focus on address and street data use at a local level:

Avon & Somerset Constabulary - "Journey of an Address in the Police System"
Scarborough Borough Council – "Our in-cab system for waste collection services"
Conwy County Council - "Environment Roads and Facilities Digital Transformation Project"
Nottingham City Council – "How to avoid letting off steam."
Tonbridge and Malling Borough Council - "The Location-Driven Journey from Generic to User-Focused Information"
Nottingham City Council – "Tertiaries 'Я' Us"
Sunderland City Council - Visualising the LSG mapping using OS Zoomstack

ITO World will close the conference with a powerful demonstration showing how they're Bringing Location to Life. With visualisations from liveable cities to population demographics for Hyperloop, and from bike sharing to parking transactions – the session will also showcase a new visualisation created especially for the conference using local authority address and street data.
The Street Naming and Numbering Working Group will once again host dedicated sessions for SNN Officers, building on their work of the past two years. Aided by Alex Lawrence, Solicitor and Specialist in Local Government Law from Anthony Collins Solicitors, the group will run an SNN Open Surgery during the morning – you're welcome to bring along your toughest SNN queries for the team to resolve!
In the afternoon, the Group will introduce a proposed new SNN Code of Practice. Delegates are invited to work collaboratively on two challenging SNN scenarios using sections of this new Code of Practice to 'test it in anger', offering ideas to refine and improve it as needed.
Running alongside the conference is an exhibition of suppliers, also demonstrating how their services are 'Bringing Location to Life' for their wide range of customers.