Richard Groombridge, Product and Data Development Manager and Simon Bailey, Senior Strategic Relationship Manager, GeoPlace.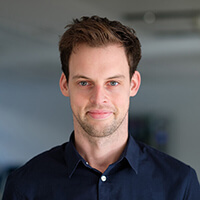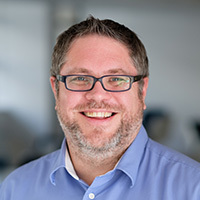 We all take for granted the streets and roads around us, but how many of us have ever stopped to consider how important the information about those streets is? Without a street you can't have properties and addresses, and they also form the backbone of our ability to move around the country.
Knowing whether a street is publicly maintainable is fundamental information that can have enormous impact on the residents that live on it or those that are trying to use it. This information is a key part of house buying, street and road works coordination and for those identifying highways that they can legally access. In the past it has been difficult to find this information and so making it easily visible was one of the core drivers of FindMyStreet.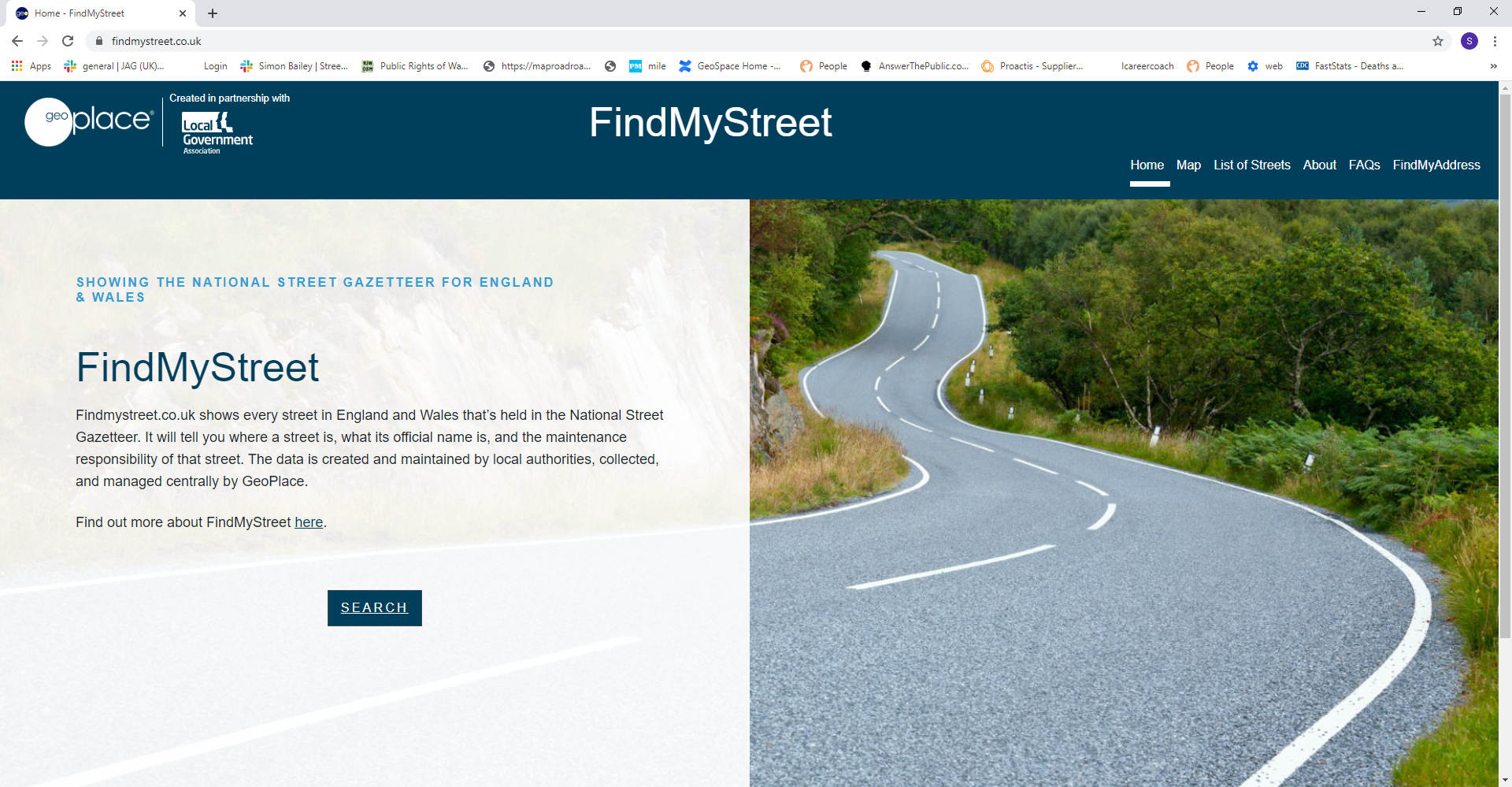 A ministerial launch
In May 2019 Jesse Norman MP, then Minister of State for the Department for Transport, launched our new, free-of-charge service 'FindMyStreet' at the GeoPlace annual conference. The service was funded by the Local Government Association (LGA) on the basis that it would reduce the burden on local authorities to hold an up-to-date list of streets that are maintainable at public expense.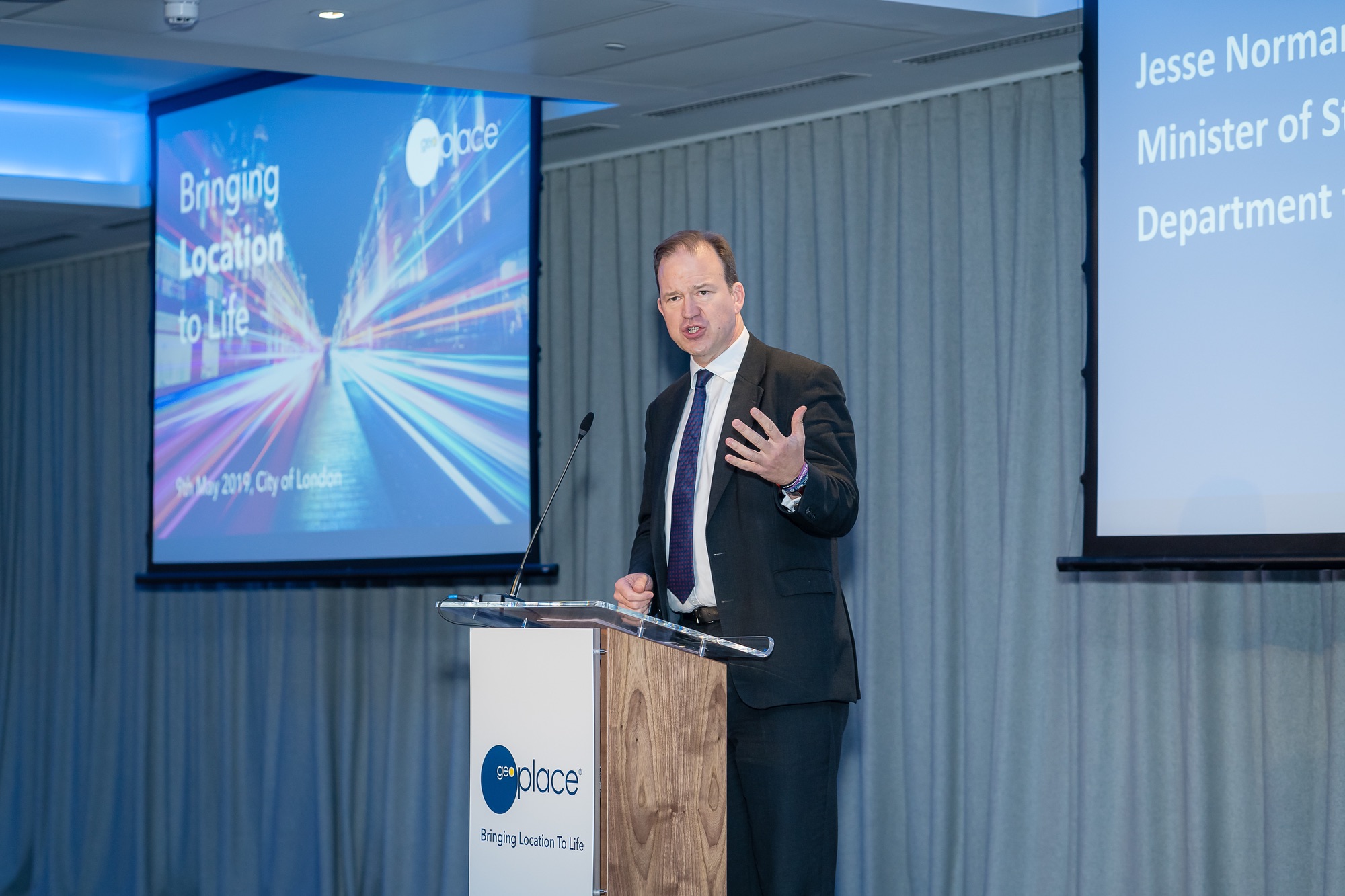 In releasing FindMyStreet we enabled increased transparency on street data, exposing USRNs for the first time publicly. In the 14 months since release; 37,000 people have used the site a total of over 100,000 times to carry out over 350,000 searches for either streets on the maps or viewing the list of streets.
"You won't believe how much time I've spent trying to get one eight digit number and you've pointed me in the right direction and I've got it in two minutes. I can't thank you enough." From a member of the public.
A legal responsibility for all authorities
The Highways Act (1980) makes it a statutory obligation for each local authority to provide streets that are publicly maintainable viewable to the public.
However, the age of the Act – it is 40 years old, specifies that the list of streets must be provided as a paper copy, viewable at the relevant council offices. With wider changes in society this is no longer appropriate and recent case law has meant that authorities can now make the information available electronically ensuring greater accessibility.
However, as the requirement is with each individual authority to publish, this means the data is often presented inconsistently from one authority to next. Local authorities, central government and the public all identified there would be considerable benefits in producing national consistency and FindMyStreet was born as concept.
Using a national consistent source of the truth
The National Street Gazetteer (NSG), home of the USRN, is a street dataset maintained by every highway authority, (by dedicated and hardworking designated custodians, it must be said), under statute and is used by local authorities, utilities, contractors and anyone else who needs to work with street information in England and Wales.
Primarily used for street and road works coordination, information on maintenance responsibility is vital in knowing who to liaise with when planning works. As an operational dataset this means the details of maintenance responsibility are often the most up to date in the local authority. We wanted to use the NSG to develop a service that provided a nationally consistent solution for providing information to the public.
FindMyStreet uses information from the NSG and presents it in a simple to use and easy to interpret way meaning the information has never been clearer, more consistent and accessible. Not only does it identify every street that the authority is aware of and records it with a maintenance responsibility, but it also helps users potentially identify where streets might be missing from the authority's attention.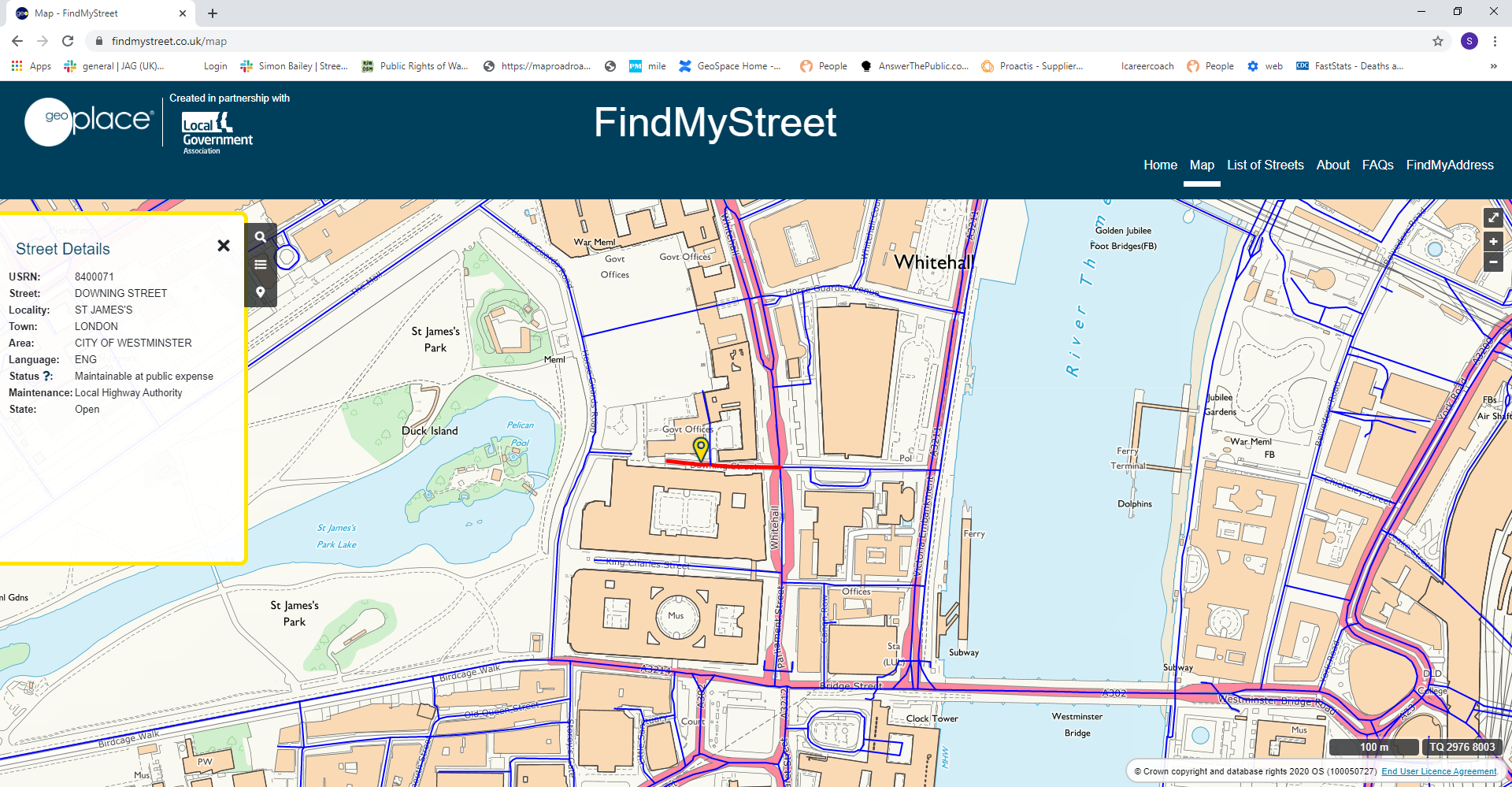 Loosening the strain on local authorities
Findmystreet is a simple centralised service focused around streets, their location and maintenance responsibility, providing benefits to the public who want to find this information easily without local authorities experiencing any extra burdens. Over 20 authorities are currently using the site to entirely meet with their requirements of publishing List of Street data and we know many more are now trying to embed the site into their processes with the release of our updated site.
Although this information doesn't stop the need to liaise directly with local authorities who hold the comprehensive legal extents, it does provide the indication that basic info many people are looking for.
"We recommended the site an elderly resident who regularly travels to our offices to see basic adopted highway information, to try using 'FindMyStreet' particularly during the COVID-19 reducing both the hassle and risk of him making the 50+ miles trip. He thinks 'FindMyStreet' is a great service!" Gloucestershire County Council
If you do have a question and don't know how to get in touch with the right person in the local highway authorities, you can also use the site to find the most appropriate contact; bringing the two sides closer together and streamlining the flow of information.
Continually striving to improve
On 1st July 2020 we released the second version of FindMyStreet with a new improved interface and a direct link to its partner site FindMyAddress (read this blog about FindMyAddress). Supporting the Geospatial Commission's mission to open identifiers and the Government Digital Service's (GDS) mandate for central government to use the identifiers to identify property and street locations, FindMyStreet helps provide users with access to USRNs.
This has been one of the most enjoyable projects to complete, fulfilling some of our objectives that we've been working towards for nearly 20 years.
The street is so vital to our lives, it is fundamental to our decisions and to the services we receive as citizens. Now good quality, authoritative data is available to members of the public. This together with the government opening up the USRN, and the requirement for central government to use them, we'll see the USRN becoming ever more important in the consistent management of street information and services.
Check out https://www.findmystreet.co.uk.