By Richard Groombridge, Product and Data Development Manager, GeoPlace and Iris Rodenbusch, Spatial Data Analyst at GeoPlace.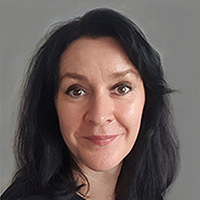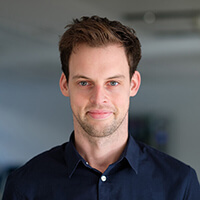 Richard and Iris outline a project that the Welsh Assembly engaged us to conduct on their behalf.
Following a Welsh Assembly Member Debate on unadopted roads, the Minister for Economy and Transport announced a Taskforce to investigate the problems with unadopted streets. Its aim was to make recommendations on how to improve the situation.
Unadopted streets can have a big impact on residents, for example, when roads may become unsuitable for vehicles and/or they need maintenance at those individuals' own expense.
The initial Taskforce review identified a simple challenge: there was very little reliable, managed information available in Wales and it was hard to quantify the extent of unadopted roads, and the cost of their remediation. Three recommendations were made:
Create a database with a comprehensive record of all unadopted roads in Wales
Use that database to provide cost estimates for improving unadopted roads
Manage and maintain that database with the ongoing support of local authorities.
We were approached to help identify and quantify the extent of unadopted streets, with the intention of having our findings verified by local highway authorities in Wales and streets' lengths used for a report back to Welsh Government.
Using spatial data insights to identify the unadopted streets
Our first task involved working out how to identify those unadopted streets. Under the New Roads and Street Works Act, local highways authorities have to record all of the streets within their boundaries, including those that are unadopted or simply privately accessible. This is done by entering information into the Local Street Gazetteer (LSG). It was therefore clear that this would form the basis, a dataset which identified streets that the local highway authority was aware of.
Our second task then was to compare the LSG with the OS MasterMap Highways Network. That dataset holds local highway authority information that's been matched via the National Street Gazetteer (NSG), but Ordnance Survey surveys and records additional streets for that dataset, mainly for the purposes of routing. Put simply, Highways Network helps us to identify the streets that haven't been recorded in an LSG. In reality, authorities have to prioritise their resources on the completeness of their publicly maintained network, so there's a good chance that the streets would not be publicly maintained.
Streets that aren't publicly maintainable range from forestry commission streets, rural driveways and commercial/industrial estates, to run-of-the-mill residential streets.
To gain further insight and information of the impact of an unadopted street AddressBase was used as a source of information to identify how many actual properties existed, and what their classification was against each potential unadopted street.
Comparing and contrasting datasets with confidence
Three datasets meant three stages. First, we identified which streets are recorded as not being publicly maintainable within the LSGs applicable to Wales. The LSGs hold reference to maintenance responsibilities. Streets were extracted where they had been recorded as neither publicly nor prospectively publicly maintainable. Where a street held mixed maintainability, these were also included but as a whole.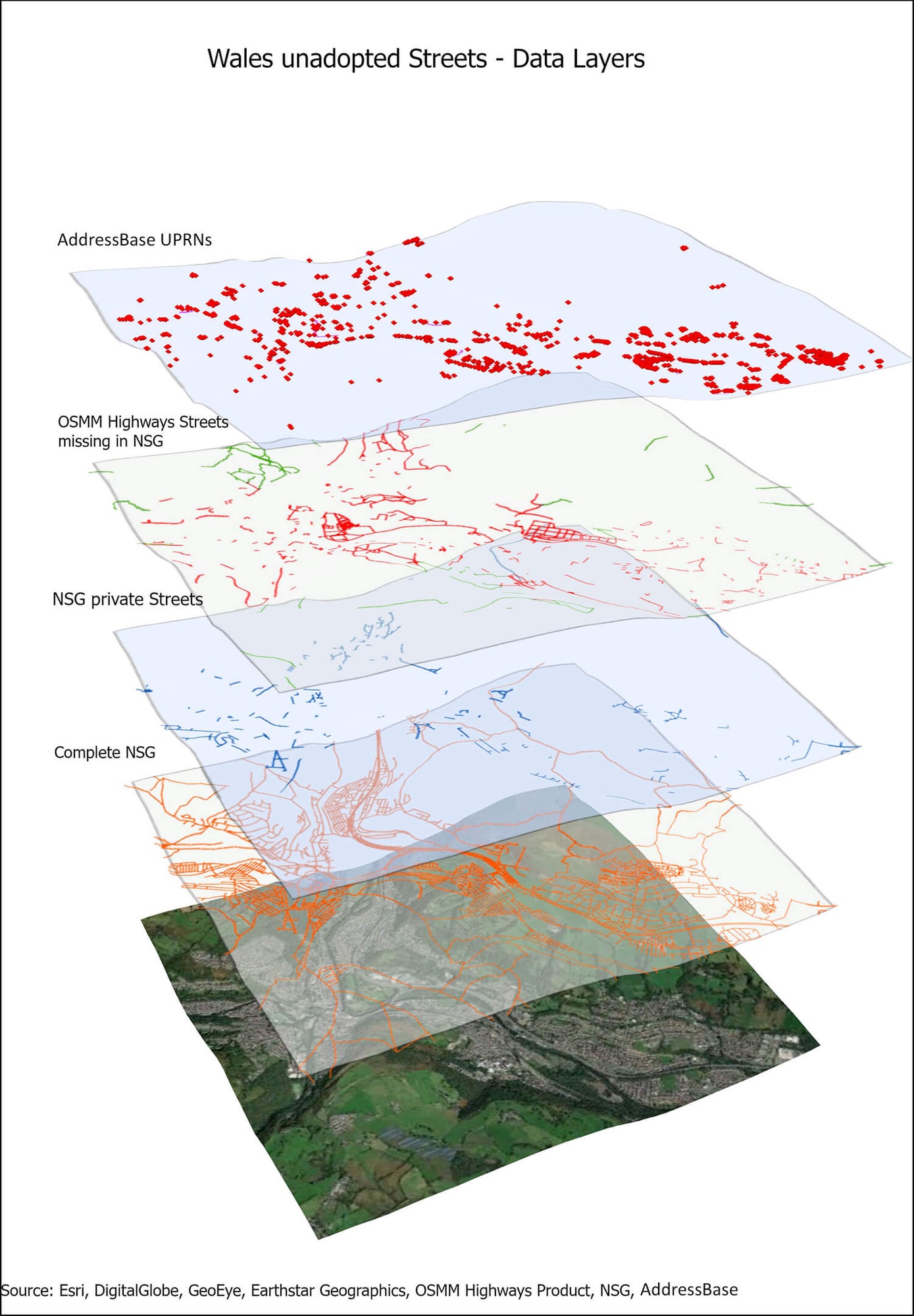 The second stage was to identify potential unadopted streets that hadn't been recorded in the LSGs. We compared the local authorities LSGs against the OSMM Highways Network. Using spatial matching techniques we extracted all of the streets in Wales that hadn't yet been included by the Welsh local authorities. The resulting dataset, combined with the non-publicly maintained network from the LSGs, formed a trustworthy baseline for a record of unadopted streets.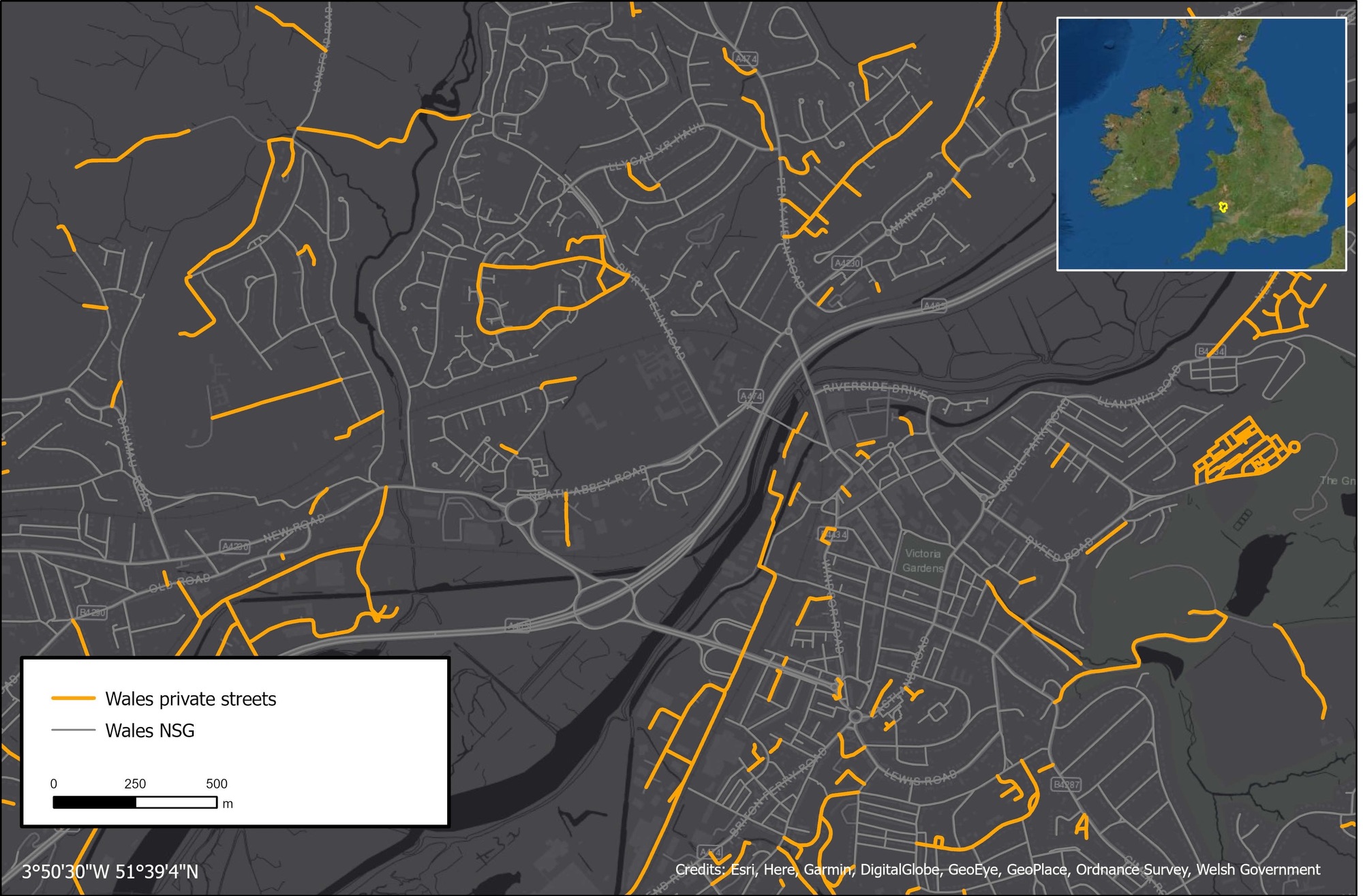 The third stage linked the streets to the National Address Gazetteer and the UPRN, to specify the number as well as the type of properties accessed by these streets (e.g. residential, commercial or transport). To ensure the most accurate results, we used the USRN to confirm that properties were accessed by specific streets and not in just close proximity. Where a USRN didn't have a link, a 20 metre buffer was applied to identify if there were any properties in close proximity.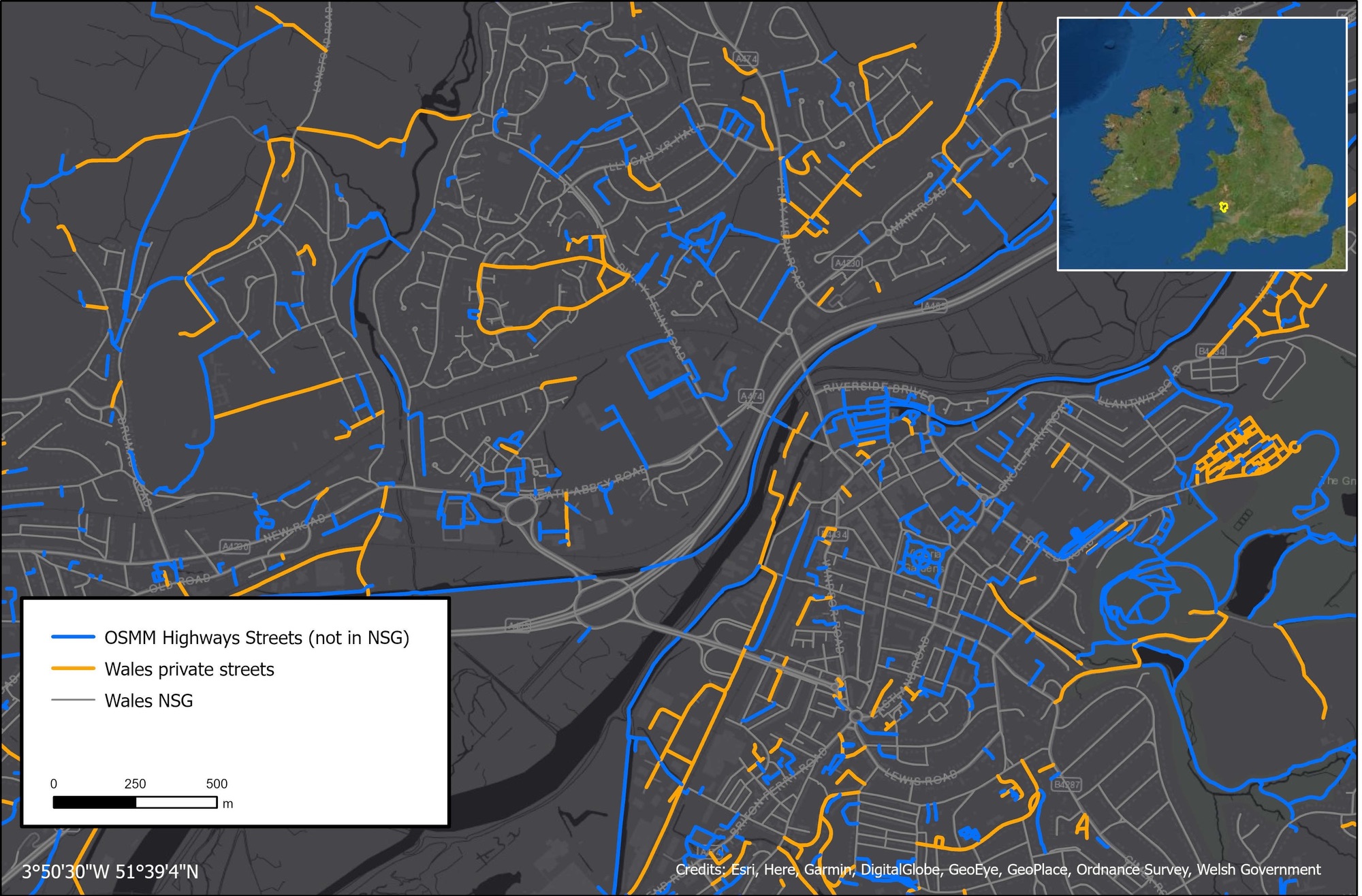 In all, this process let us get a full picture of the entire potential unadopted street network in Wales. We used the outputs to support discussions with Welsh Government and the Wales Regional Chair about including this data in reports going forward. The decision was to filter the streets based on attribution held within both OSMM Highways and the NSG: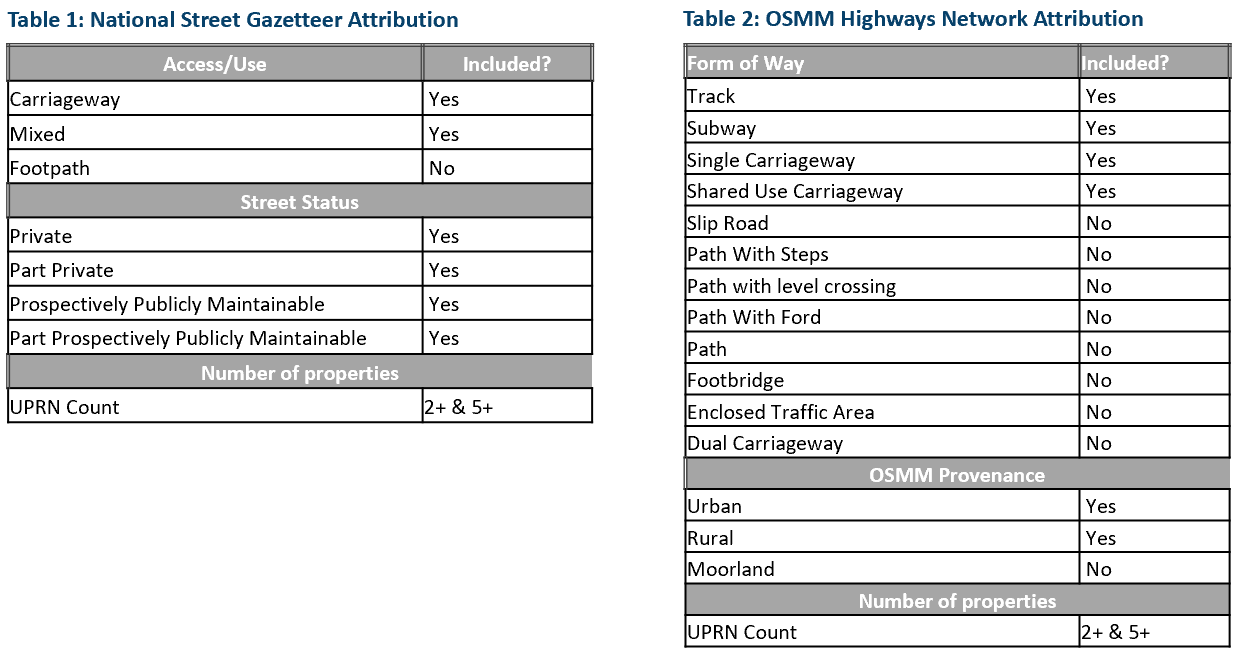 Overall, this gave us good insights as to the streets used by vehicles with the most impact on users. Two filtered, unadopted street networks were created using the attribution identified.
A vital final part of this process saw the data provided to 6 authorities for testing and sense checking to ensure authorities felt the data going forward met a good representation of a complete unadopted street network. It is important to remember that whilst the benefits of undertaking a national project are clear, local knowledge is always key.
Successfully quantifying a valuable new dataset
Ultimately, we were able to identify a consistent, unadopted street length across the whole of Wales, providing a complete view of the nation's street networks. This data can now be used by the Welsh Government, and deliver value across the Welsh public sector.
| | | | |
| --- | --- | --- | --- |
| | NSG Total Length (km) | Highways Total Length (km) | Total Length Inc |
| 2 or more Properties | 2,489.68 | 3,068.68 | 5,558.36 |
| 5 or more Properties | 1,895.08 | 722.73 | 2,617.81 |
| All Streets | 5,739.82 | 19,635.06 | 25,374.88 |
Specifically, we identified 148,006 streets with a total length of 19,635 km from OSMM Highways Network. Focusing on the streets with five or more properties (722km), this project has provided a consistent dataset that authorities can now use for review for adding to their Gazetteer, helping authorities ensure they have a complete network.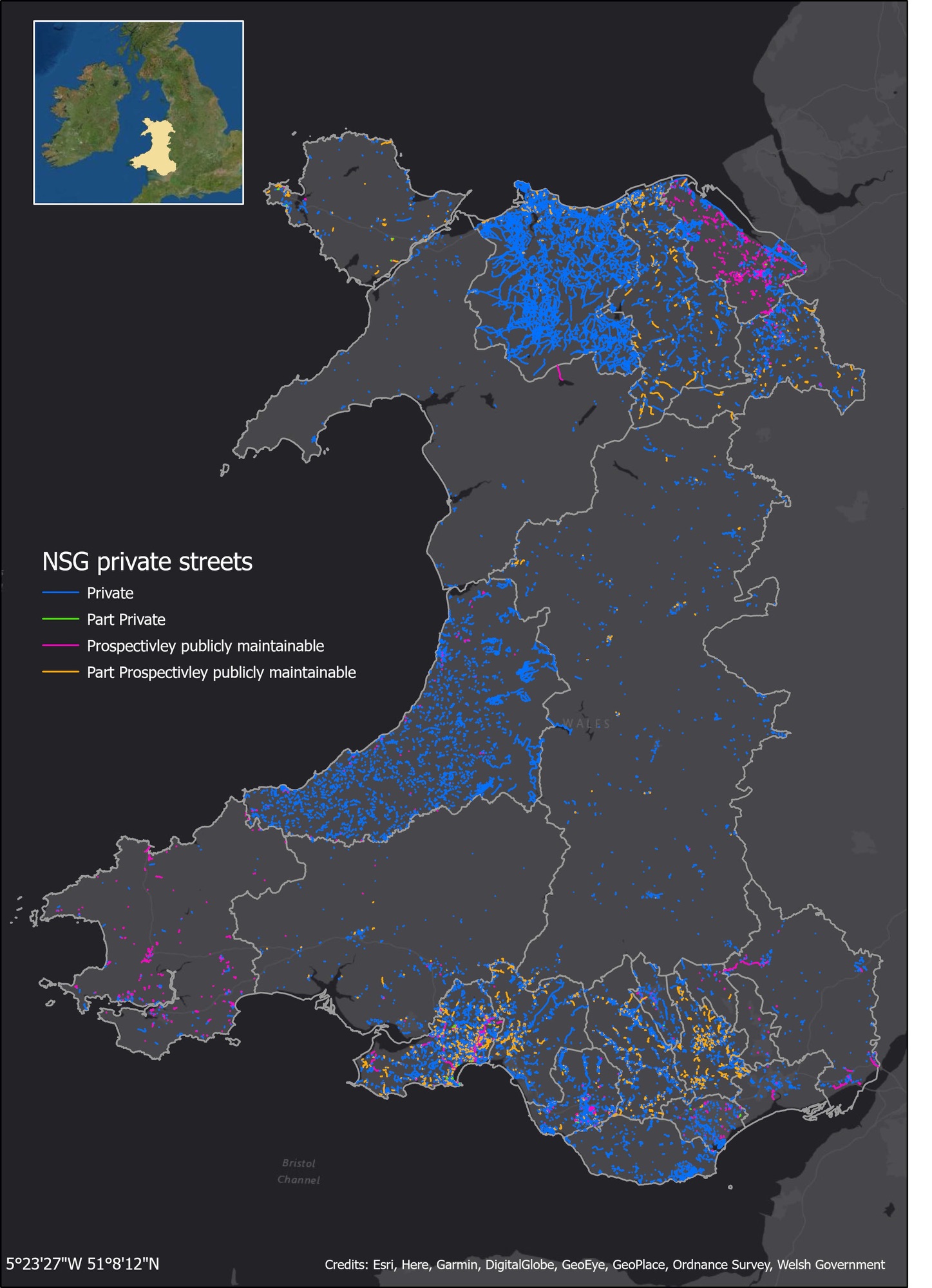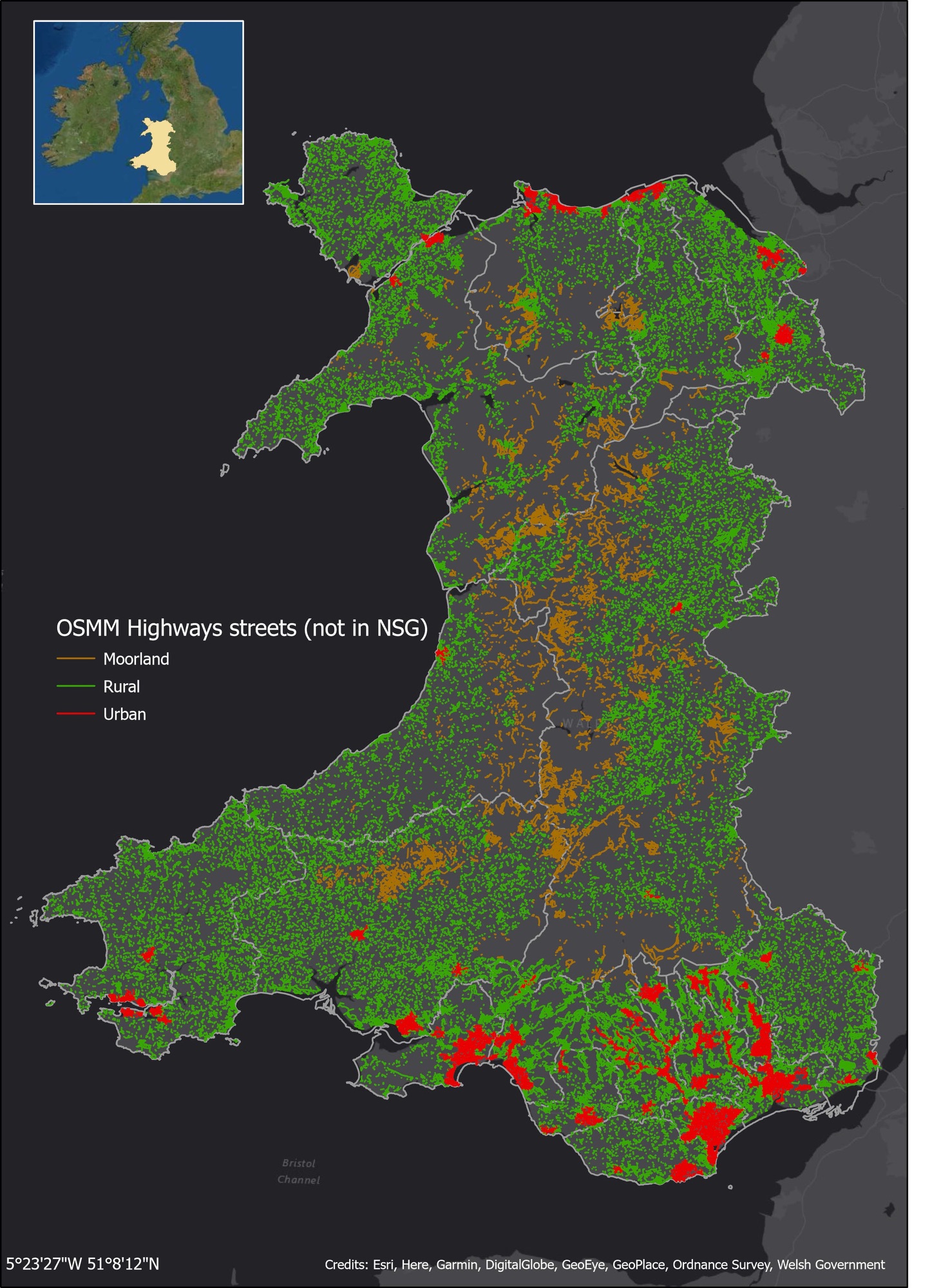 This was an enjoyable project that brings real benefits to the Welsh Assembly, local authorities and the citizen.