The world has changed so much, so quickly. In a previous blog, I started a by saying: "Like most people, I have an early morning routine. Check the train times, make sure they're running, grab my bag and head out for the door. My walk to the station takes 12 min 35 seconds…"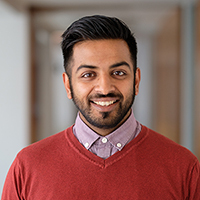 Today, my commute probably takes less than 3.5 seconds, and the journey itself isn't particularly scenic now, the novelty of freshly painted walls having worn off. But if I was still commuting from the oldest recorded town in Britain into the heart of the capital city, then I know I'd see hundreds of changes to the road network due to the measures local authorities have implemented to keep us all safe.

COVID-19 has affected everyone
We've all had to adapt our daily routines and evaluate our priorities. Is this journey important? Is it necessary? Do I need to take the car – how busy is it going to be if I walk or take the bike? Even if we're not using the network ourselves, we're thinking about the impacts of our actions on the roads – do I really need that delivery today?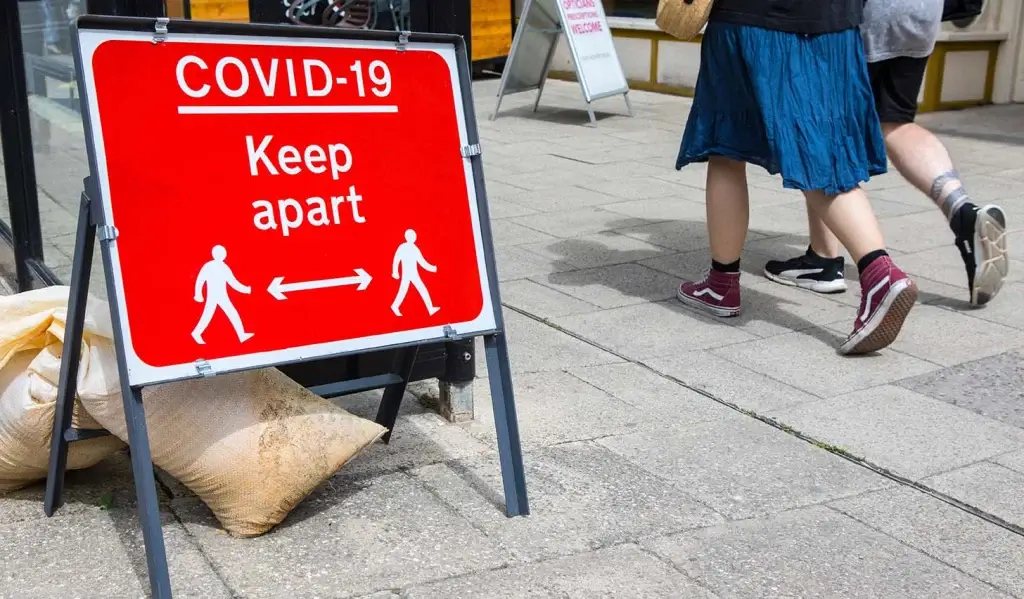 Traffic Regulation Orders
TROs are instrumental in keeping all road users and the public safe while we're travelling along the network. The importance of TROs cannot be understated. Local authorities have put new schemes in place to facilitate emergency active travel measures and the DfT has released £217m to support them. Statutory guidance has been issued that should make these schemes easier to implement too, as it cuts through legislative red tape to help mitigate risks associated with COVID-19. For example:
installing cycling lanes
widening pavements
restricting certain roads to certain types of traffic
changing parking provisions
reducing speed limits
allowing trial e-scooters to use cycle lanes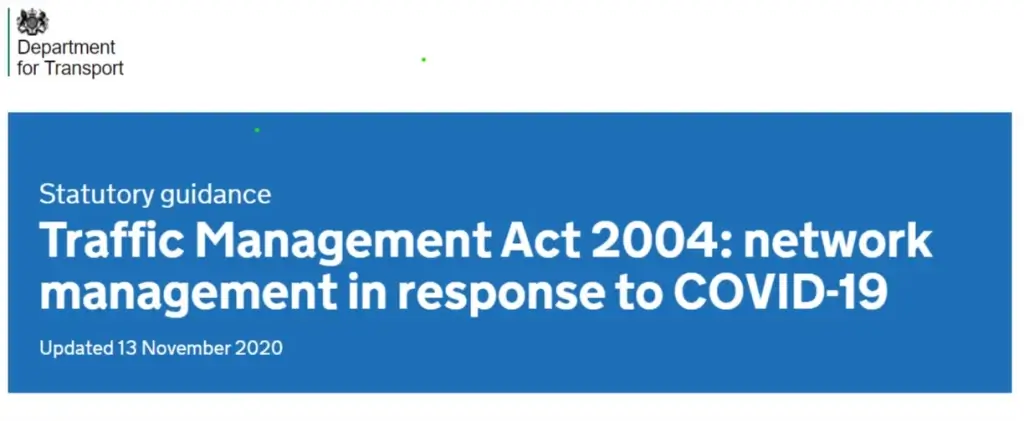 Some of these interventions will require a TRO and the Traffic Orders Procedure (Coronavirus) (Amendment) (England) Regulations 2020 (SI 2020/536) to allow local authorities to do the following:
"…[amend] temporarily, legislation relating to Traffic Orders which are required to make and enforce changes to a road's use or its design. The amendments are intended to speed up and simplify making Traffic Orders to put in place measures to deal with the effects of coronavirus, the need to social distance as a response and to support the Government's aims for a restart and recovery that helps to enable active travel, for example, cycling and walking. The amendments also provide alternative publicity arrangements to help deal with some practical difficulties that have arisen as a result of restrictions that are in place, for example, some local newspapers have closed or have moved publications online, local authority offices are closed to the public, and concerns about the safety of staff posting site notices in some circumstances. . [Explanatory Memorandum]"
How are these Active Travel measures made available to organisations that supply services to us?
TRO information is incredibly valuable
We've known for a while that TRO information is incredibly valuable. The Department for Transport (DfT) commissioned a Local Authority Transport Data Discovery in 2018, which recommended that 'DfT sponsor a programme of work supporting local authorities in digitising their Traffic Regulation Orders (TROs), while also streamlining the current legislative process to implement or amend a TRO.'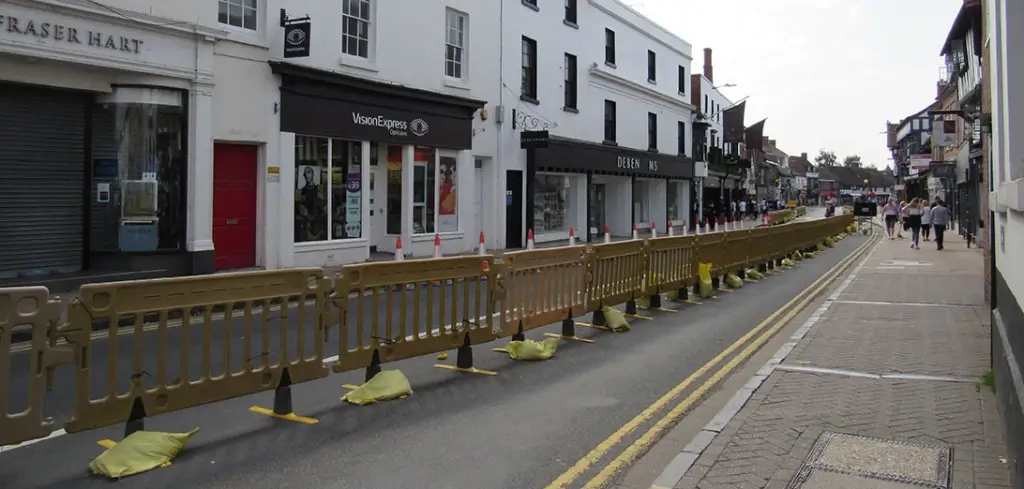 Fast forward to the completion of the TRO Discovery Project in 2019. In this collaboration between DfT, GeoPlace, the British Parking Association (BPA) and Ordnance Survey (OS):
GeoPlace made 23 recommendations across four themes and identified these steps:

Initiate pilot activities to assess how the draft Data Model for Traffic Regulation Order information and data meets user needs
Undertake a review of existing legislation to ensure it is fit for purpose, and identify proposals for future improvements
Conduct further research to establish what additional network change data is required to meet user needs, and consider how it could be made available
Conduct further research to establish how current processes associated with TROs and TTROs can be refined to meet user needs

The DfT commissioned the BPA to create and publish of a world first draft Data Model for the publication of TRO information
The British Parking Association created a guidance document that clearly explains the complex legislative TRO landscape
DfT have acted on recommendations
We're coming to the end of 2020 now, and the DfT have acted on those recommendations: an initial pilot of the draft TRO Data Model with local authorities, a review of legislation through the TRO Policy Alpha, the award of the TRO-DM Alpha. In addition, there has also been a consultation on Pavement Parking and powers for local authorities so that they can introduce emergency active travel measures.
We've also been working with Ordnance Survey and DfT on a European Initiative called TN-ITS. Local authorities are responsible for changes on the road network and mapmakers have a need for this data to be communicated so that our sat navs and navigation apps have the most current information. TN-ITS enables this data exchange from local authorities to enable safer use of the road network.
View TN-ITS – Map Update Exchange video here
The use case for TN-ITS is predominantly map-makers but there are other services that require information about what is changing on the road network. At this moment, there is none more important than the emergency services needing to know that there are new temporary restrictions or there is a change to the network. As a now not so regular car user, I might be inconvenienced by a temporary road restriction that I don't know about but the impact for the emergency services not being able to easily navigate to an incident could be life or death. TN-ITS might not be the eventual solution to this problem but given the work currently being undertaken on TROs, this should be an area of focus and collaboration for local authorities, DfT and the emergency services.
Paramedics couldn't get to patient because of Covid-bollards and raised flowerbeds having been installed as part of coronavirus measures to make social distancing easier and and prevent rat runs.
Published by Metro.co.uk – Thursday 3 Sep 2020 – Article by Zoe Drewett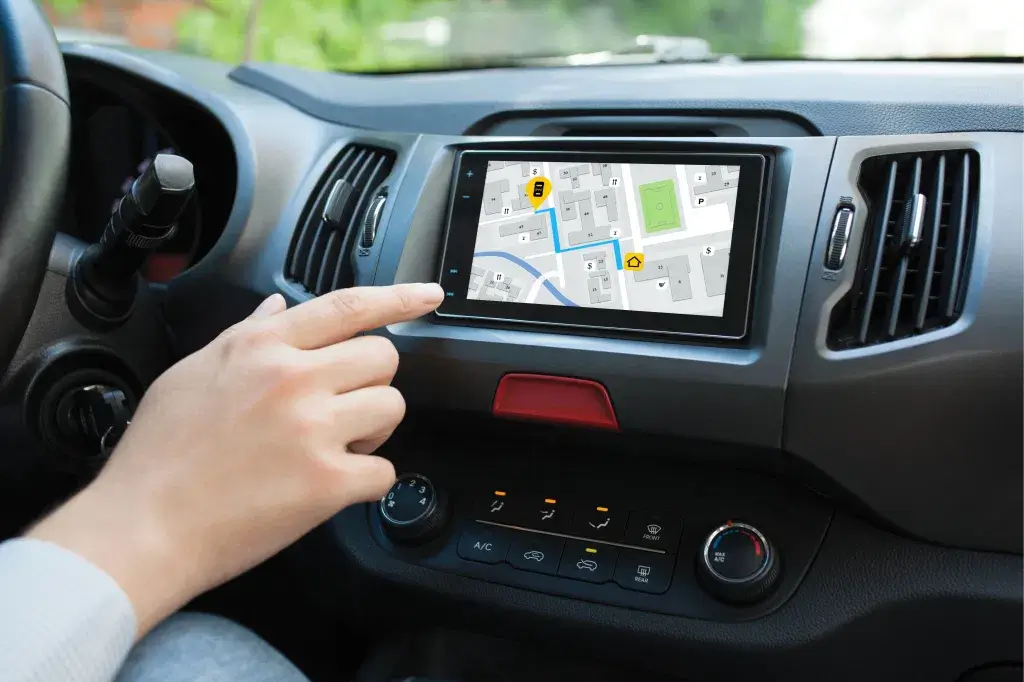 Local authorities are being recognised for the work that they do and the data they hold. But there's still a perception that they're sitting on mountains of data and simply not sharing it. Why might that be?

There are licensing issues that prevent it from being made available
The data needed might not actually exist in a digital format
If it does exist – it is not maintained or of a sufficient quality which may lead to repercussions if published
The cost in time, effort and resource to make the data available might outweigh any benefit in doing so
The data is actually available, it is not particularly well signposted. Having said this, I'm encouraged by the work that the DfT are doing to create a catalogue of transport metadata through the National Access Point.
Local authorities need a reason to share data
Local authorities want to share data but they do need a reason to do so. A mandate with appropriate permissions, standards to enable consistency, the appropriate resources and the availability of funding is always helpful. The recent publication of the Future of Transport: data standards scoping study, which is part of the Future of Transport programme, may provide a way to solve some of these problems with frameworks and guidance that are fit for purpose.
The DfT's Future of Mobility Urban Strategy laid the foundation for a revolution in the way we think about transport. Future opportunities present game changing potential for local authorities in the services they provide and the data they collect and publish. It puts each of us in a position to make informed decisions about our travel choices while tackling other key priorities like congestion, air pollution, road safety, and our health. I look forward to seeing the outcomes of the newly published Future of Mobility: Rural Strategy call for evidence which seeks to explore the challenges and opportunities for rural areas.
USRNs and UPRNs enable us to problem-solve by connecting data and systems
For authorities and organisations looking at the bigger picture it might seem easier to look at these priorities individually, but they shouldn't be looked at in isolation. Several priorities could be served by the same solution, or feed of data. We need to think outside the box and our immediate areas of priority and expertise. There's a Venn diagram connecting these priorities and it is complex. Systems and solutions do need to be interoperable. Now available under Open Government Licence (OGL) terms, the provision of identifiers like the Unique Street Reference Number (USRN) and Unique Property Reference Number (UPRN) enable us to problem-solve by connecting data and systems in a way that stimulates innovation, creates efficiencies and meets policy objectives. Successful evidence-based decision making has information at the heart of it and any new policy must consider the provisions for the supply, maintenance and use of data in its creation and evolution.
These recent, challenging times have been a catalyst and accelerator for new ways of working and innovation in the Transport sector. It has emphasised the need for authoritative and interoperable data that can enable effective decision making and the evaluation of policy. A prime example of this is the work of the Transport Technology Forum with the Local Authority travel and transport data digests winning Project of the Year at the ITS (UK) Awards.
My commute may have changed but my view on the opportunities out there has not. I'm confident we're about to see many more success stories, better collaborations and greater innovation in the Transport sector.