Low emission zones form a key strategy as part of an overall commitment to cleaner air, with onward environmental and human health benefits. A low-emission zone is an area where certain polluting vehicles are restricted or deterred through tariffs for drivers of those vehicles.
Low Emission Zones have had a positive impact on air quality in many cities The boundary was designed to force vehicles through it and prevent rat-runs through residential areas. Bath & North East Somerset Council used the National Street Gazetteer to record their new low emission zone and make this data visible to statutory undertakers.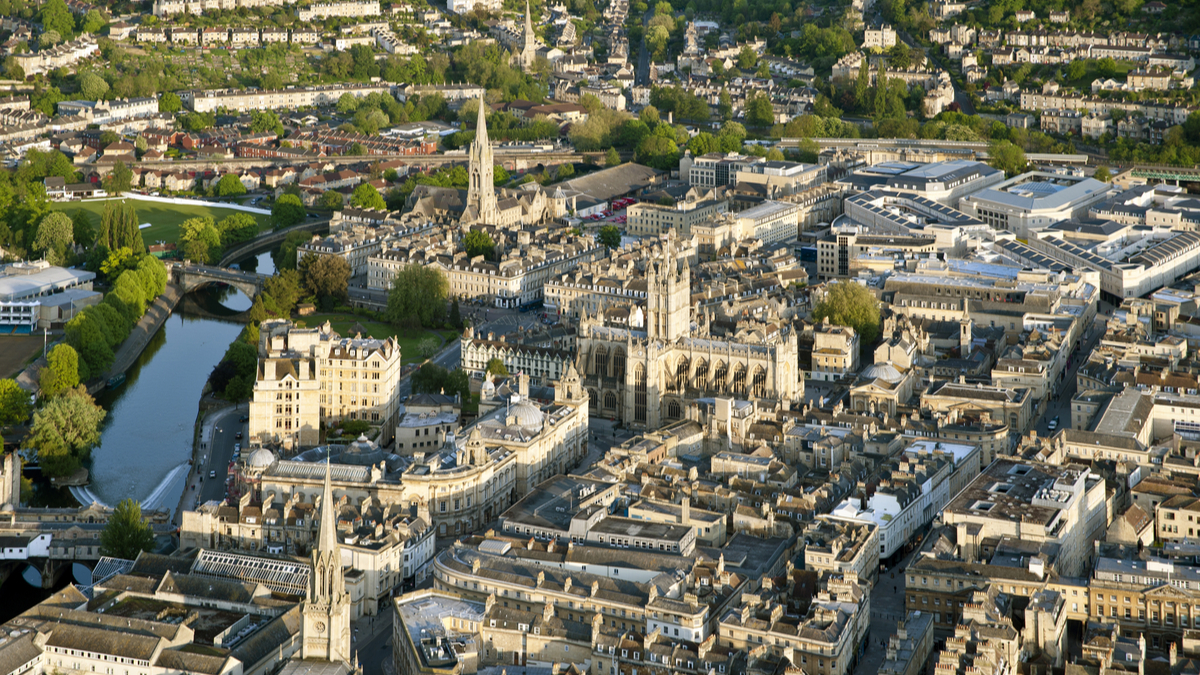 The problem

Statutory undertakers are companies who are given permission to carry out work on or under a highway. This could include gas; electricity; water or telecoms. The low emission requirements also extend to the vehicles used by these companies. If the vehicle is not compliant with the requirements, they may need to pay the low emission tariffs or face fines for unpaid tariffs. The council wanted to make it clear to statutory undertakers or anyone required to do work in these areas of the low emission zone the extents of the zone. The most effective way for Bath & North East Somerset Council to do this was to use the NSG to communicate the location of the zones.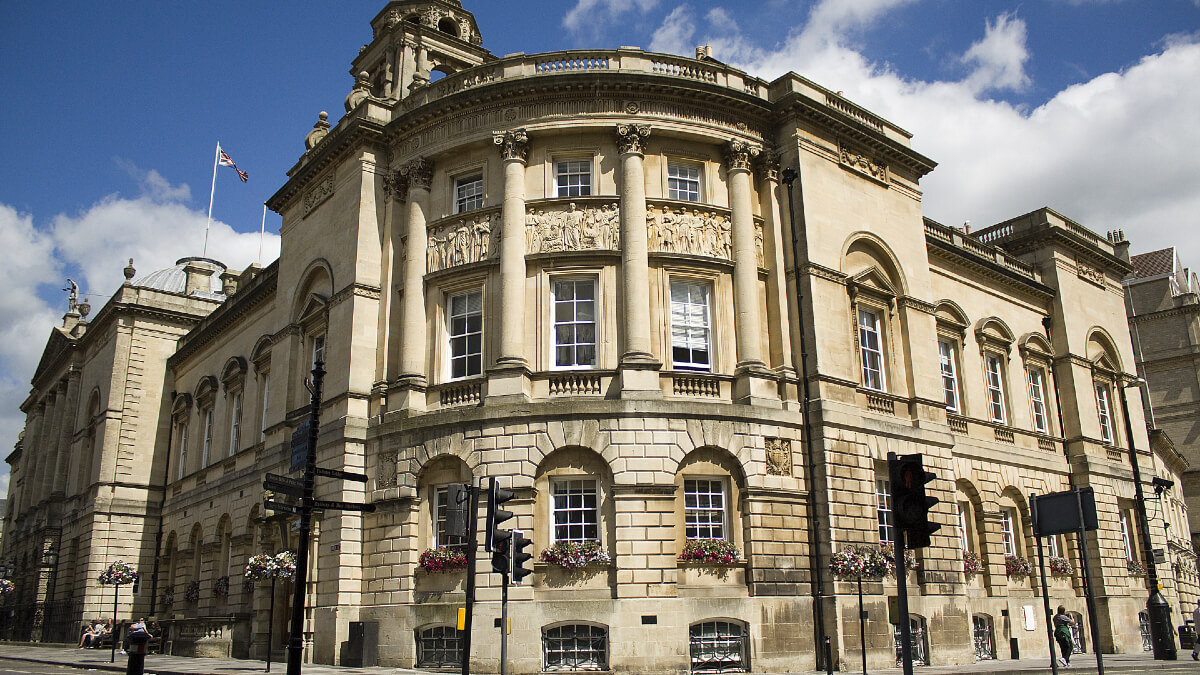 The council began by adding the data of the new low emission zones into the NSG - creating a map of the zones. This process included every street that permitted vehicles. Associated Street Data (ASD) was added recording the zone as an 'environmentally sensitive area'. Through this process, it was discovered that many streets did not have any Additional Street Data Submitters until that point. The USRN was then also used to record the position of cameras on streets. Overall, the process of planning around the low emission zone took around two years. There was extensive consultation internally and externally. There is broad political and community support for it.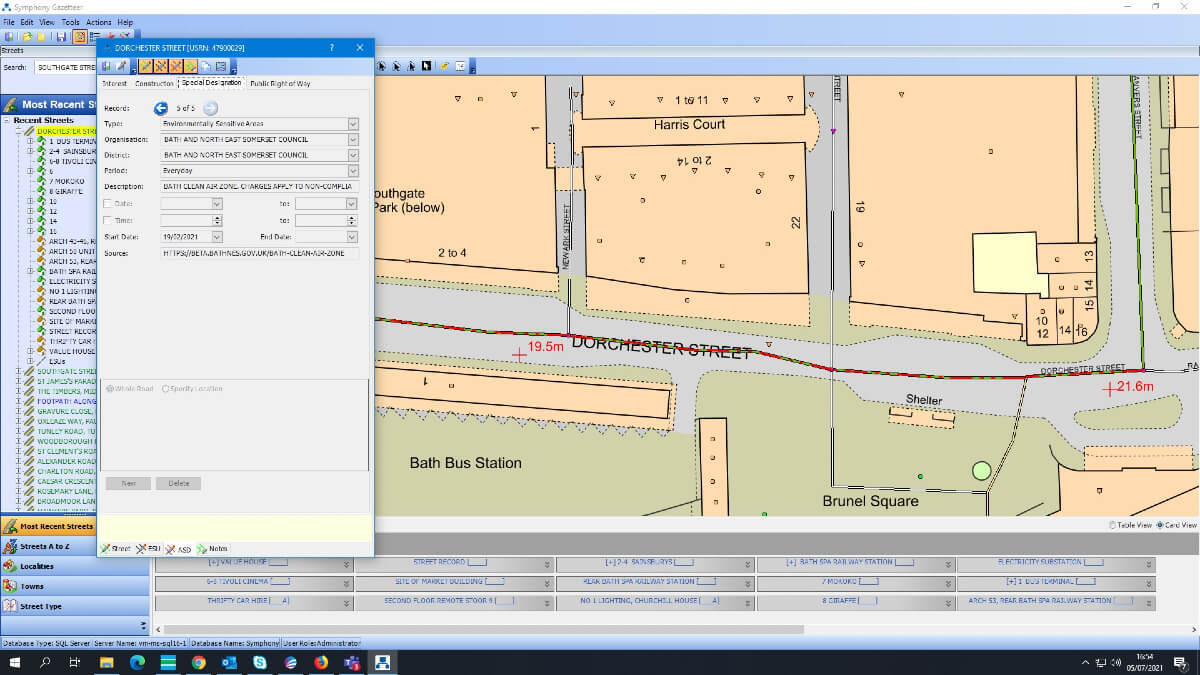 The benefits and outcomes
As a result of recording the new low emission zone in the NSG, the council have had fewer calls from utility companies who have been fined unknowingly for being within the zone, as they have paid their appropriate tariffs on time. This improves partners working with these organisations and ensures everyone is fully aware of the restrictions that are in place. Air quality has definitely improved – the fact that buses and lorries aren't pumping out fumes in the streets is quite noticeable.
There is no information yet on statutory undertakers – but they had two years to prepare for it, and like the bus companies, probably see that this is the way things are going in many towns and cities now.
Capturing the data in the NSG was a fairly simple process. One recommendation for other authorities looking to record any new low emission zones within their NSG is to start the process early as it can take time to complete.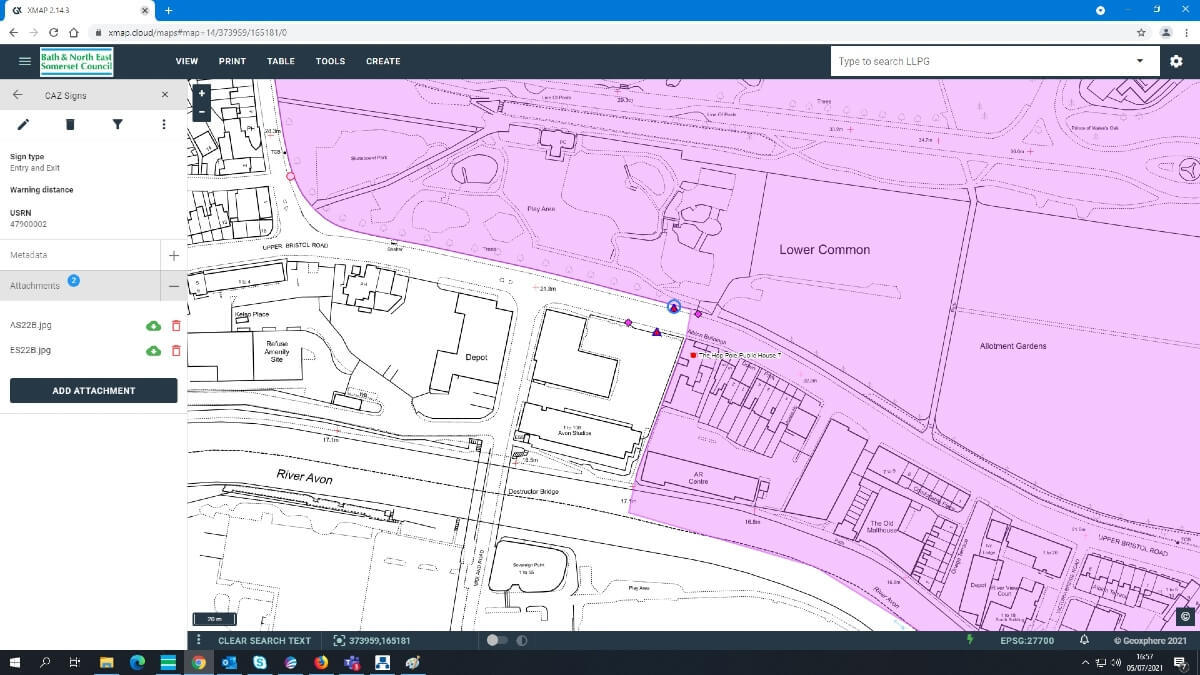 Contacts
Martin Laker – GIS Team Lead, Bath and North East Somerset Council