FindMyStreet is a service that shows every street in England and Wales that is held in the National Street Gazetteer. It highlights where a street is, what its official name is, and the maintenance responsibility of that street. The data is created and maintained by local authorities and is collected and managed centrally by GeoPlace.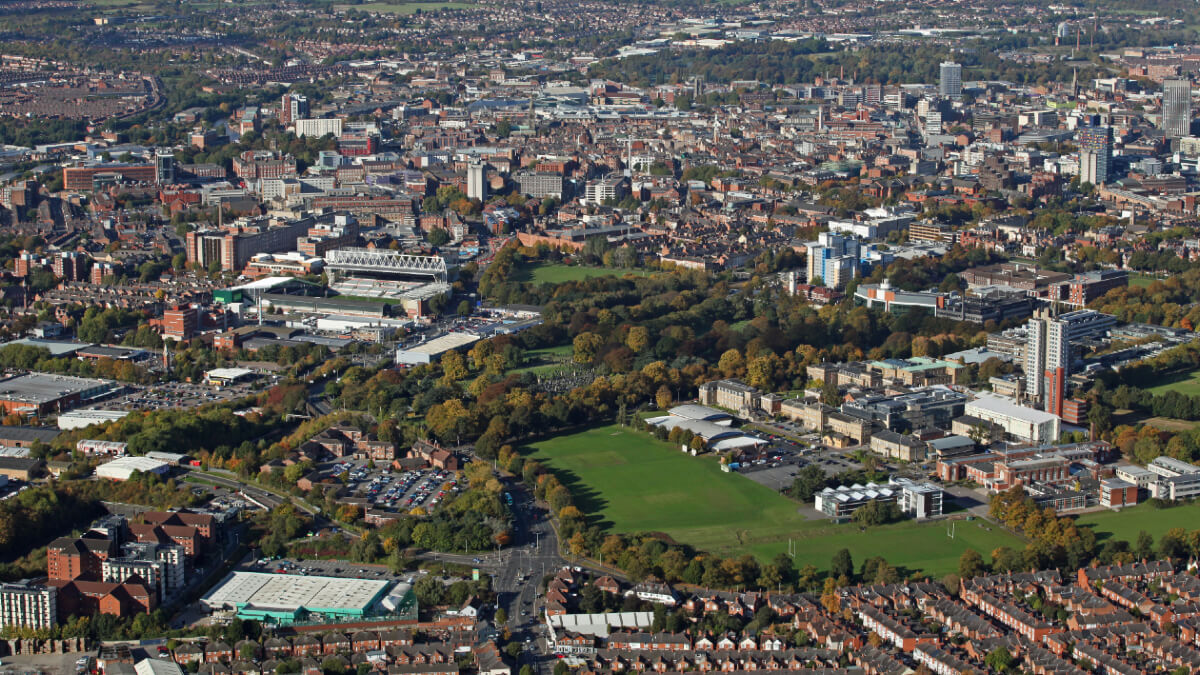 Leicestershire is a landlocked county in the East Midlands. It has an area of 2,156 km² and a population of approximately 698,268 people. To improve services for those living within the county, Leicestershire County Council, the local highway authority, uses FindMyStreet to present the classification of roads and streets within the area.
Roads are classified to help motorists use the most suitable routes to reach their destination, identifying those suited for different types of vehicles and amounts of traffic. FindMyStreet shows roads within England and Wales that are classified as 'A', 'B' and 'C' roads.
The problem
Every year Leicestershire County Council receives a significant number of enquiries regarding the classification of its roads and streets, with the highest number relating to planning applications. This is especially true of vehicular access (dropped kerb) applications where the classification of the street adjoining the property often determines whether planning permission is required.
The council receives anything up to 10 enquiries per day, although the volume appeared to increase during the pandemic and subsequent lockdowns. The difficulty was that road classification information wasn't publicly available which meant that anyone who needed information had to contact the council directly. This result was that Leicestershire had to either publish the information itself or respond to enquiries as and when they were received.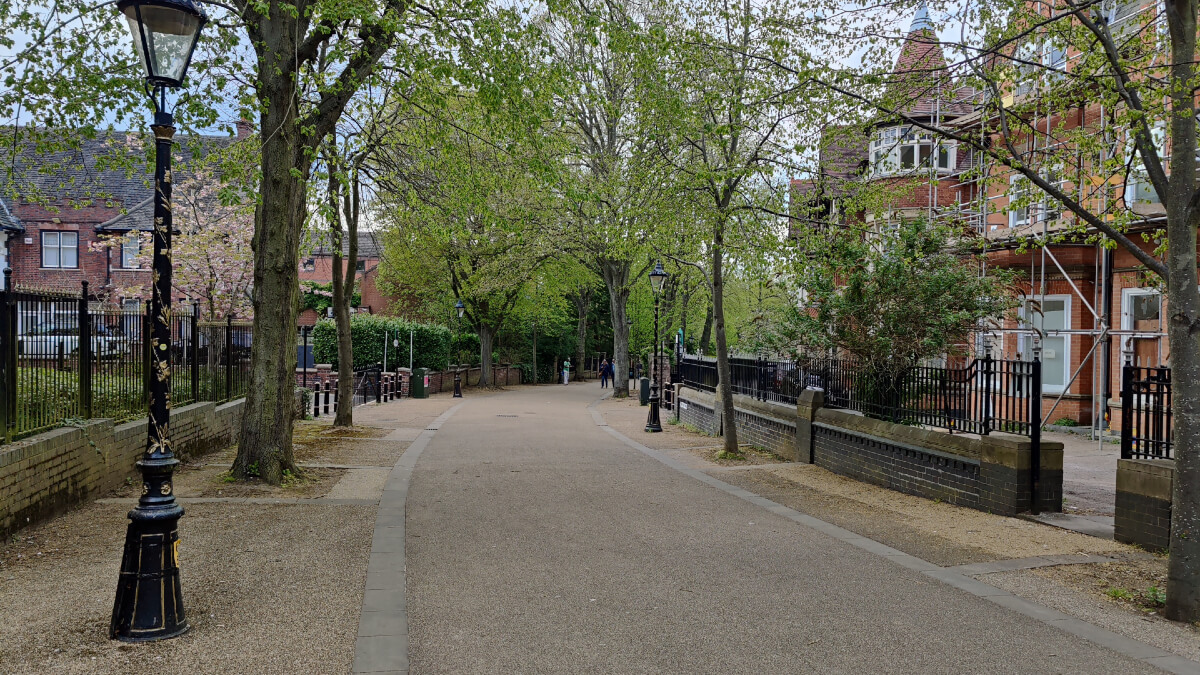 The solution
To reduce the amount of time taken to respond to the public, the council wanted to make this information publicly available so that residents could 'self-serve'.
In early 2021, Findmystreet 2.0 was released. As part of the upgrade, road classifications were added for authorities that wanted to publicly share their classifications in this way.
The road classification is provided as an extra level of attribution when selecting a street to see further information. This information is sourced directly from local authorities in England and Wales.
Although FindMyStreet provides this information at street level, local highway authorities record classifications at junction-to-junction level. FindMyStreet presents this information as a mix of solid and dashed lines to help highlight where there are mixed classifications, enabling local highway authorities to use FindMyStreet as a tool for the public 'self-serve' the information that they need, when they need it.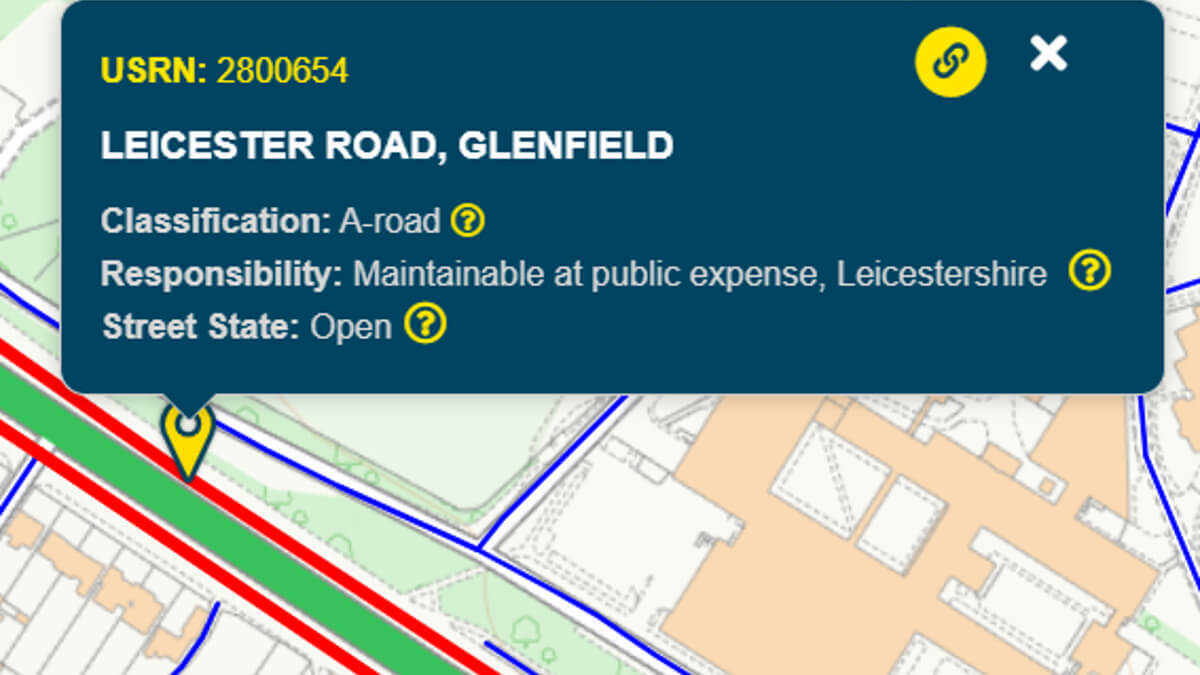 The benefits and outcomes
Using FindMyStreet classifications has reduced the number of enquiries seeking classification information from the council, from around 10 per day, to now only a few per month. This has been achieved by linking the council's own website along with those of the relevant local planning authorities to FindMyStreet. It has also saved resources within the council's Digital Services Team, as there is no longer a need for Leicestershire County Council to publish this information on its own website.
The council has also discovered that by using FindMyStreet it is much easier to see the records of neighbouring authorities at a glance, without needing to download each authority's data into the council's own system.
And for the public, the process is much more efficient for submitting planning applications, with less time required to gather information.
A win-win all round. All at no additional cost for the council or the public.
Contacts:
Daniel Watson- Principal Transport Analyst, Leicestershire County Council