Day 2, session 1 of the GeoPlace conference featured leaders from local authorities discussing the part of data in transformation
SPEAKERS:
Peter Fleming, former Leader, Sevenoaks District Council
Mark Lumley, Director of ICT & Digital, London Borough of Hounslow and Vice President for Socitm's Responsible use of technologies and data' policy theme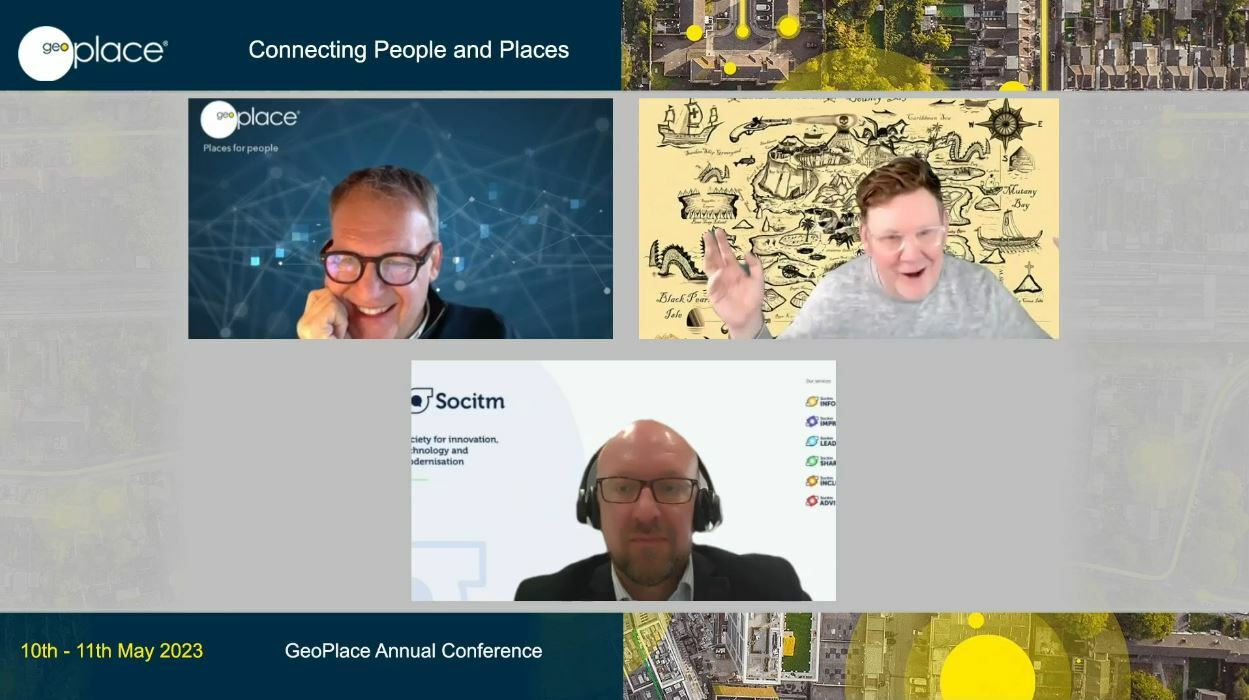 You can watch the videos of these sessions on the 11th May tab on the agenda here.

Transformation needs data
Peter Fleming opened the session with a vibrant and compelling presentation on how data is supporting the transformation of council services, introducing Sevenoaks Council as a town that has been on a journey with location data. The council is on the way to innovating in ways that will change the way it works and the way in which data is being used.
Hidden from view perhaps, the creation of robust digital infrastructure is key if the quality of services for residents is going to improve in the UK. At Sevenoaks, the GIS team is an active part of the organisation's day to day operations, and it embraces innovation from all quarters. The team is exploring uses of location data for initiatives such as dynamic parking charging, and Peter noted the value of location data even in the simplest tools such as a catchment-area-mapping tool.
When someone walks into a council for information about housing benefit or council tax, the organisation needs to be mindful that this is just one touchpoint with the individual, but it is an excellent opportunity to engage with multiple services. In an ideal world, the individuals would provide multiple pieces of data in an organised way, but this isn't always possible. Peter spoke to the value of being open to change, and to taking bold decisions about perhaps abandoning services that don't offer full breadth of value, and to building for needs not wants. One of the primary barriers to achievement is communication, and Peter concluded the session by emphasising the importance of raising the profile of GIS within each local authority organisation by demonstrating its value and raising the profile of the data's problem-solving capabilities -after all, data is foundational to create a modern, thriving democracy with public services that are fit for purpose.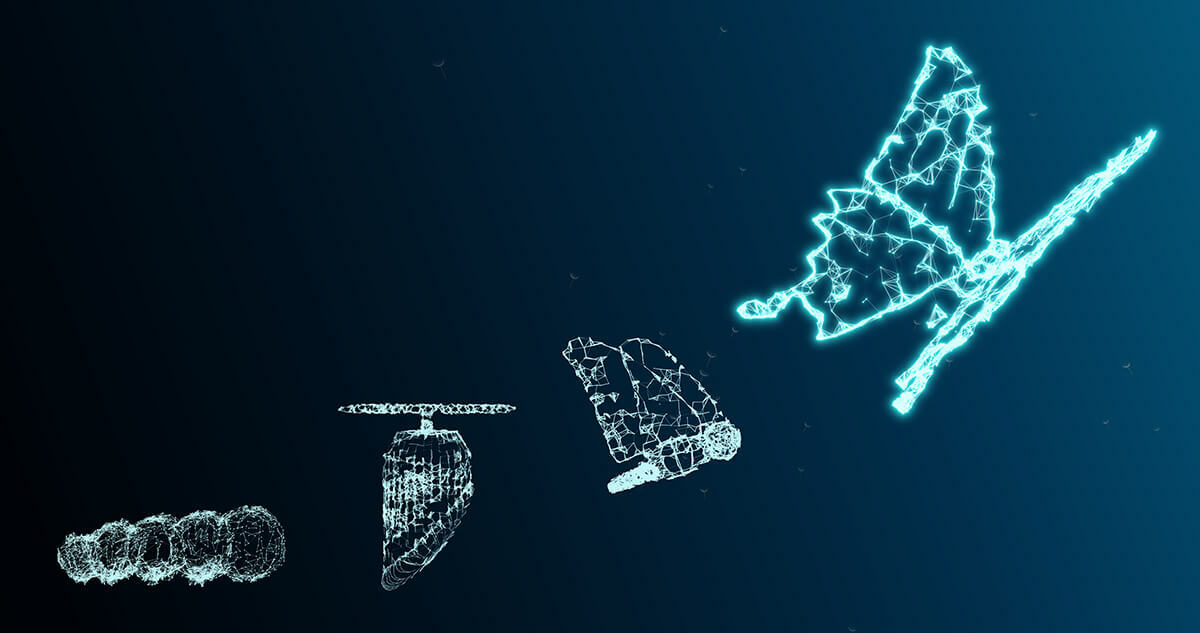 Mark Lumley introduced his session with a recap on his dual role as the Director for Digital & IT at the London Borough of Hounslow, but also as the recently elected Vice-President of Socitm. Socitm is a professional network for leaders engaged in the innovation and modernisation of public services. It has more than 2,000 members, including CIOs, CDOs, CTOs, Directors, heads of ICT and digital transformation leaders.
As Vice-President, Mark has set a policy theme – Responsible Use of Technologies and Data – which poses the question, how do we understand and promote the ethical, responsible and secure use of technologies? This includes the data generated and stored and the public service designs, processes and interactions they enable. It also extends to the outcomes they generate, while ensuring public benefit and minimising unintended consequences. In practical terms, this means looking more closely at what is meant by ethics and how they should be applied.
Championing the ethical use of technologies and data so that they do good not harm, are used fairly and operate transparently.
Promoting the five traits of responsible use of technology and data

technical knowledge
social responsibility
foundation of trust
ethical deliberation
leadership commitment.

Aligning, in partnership with the Cyber Technical Advisory Group (C-TAG), local public sector technology and data security with the wider aims and objectives of the National Cyber Security Strategy and Secure Connected Places programme.
Advocating the wider adoption and application of ethical and security practices with the Seven Principles of Public Life:

Selflessness
Integrity
Objectivity
Accountability
Openness
Honesty
Leadership.
Together with the Local Public Service Senior Managers: Code of Ethics.
While it seems strange to say, 'emerging from the pandemic', the reality is that many lessons learned are now gathering in value. Building on the phenomenal response of local authorities and the wider public sector to Covid-19, organisations now need to sustain the step changes that local public service providers have taken. This means truly harnessing the potential of digital – within cultures, capabilities, technologies and data – to enhance the resilience of people, communities, organisations and places. This involves championing place-based regeneration, sustainability and connectivity to address the impact and ongoing challenges of Covid-19. But it also means taking action to embed local public sector innovation, technology and modernisation at the heart of post-Covid recovery so that it will enable growth and development through the creation of social and economic wealth, improvement of productivity and employment, better health and wellbeing for all, and the set-up of resilient, sustainable, and socially just ecologically safe places. This speaks once again to the theme this year of 'connecting people with places'.
To achieve this, a whole-systems approach is needed: using systems-thinking to develop new digital services that cross boundaries of related public services in a specific area. This involves moving from service 'silos' to optimised data, spread across integrated systems. Mark concluded with an overview of the 'top six' technology enablers that are likely to change the way organisations and authorities deliver high quality services moving forward:
applied artificial intelligence
automation
augmented reality and 'digital twins'
tackling IT legacies and the pressures around IT infrastructure
embracing the Internet of things (IoT)
using apps that can mature, multiply and amplify outcomes.
All of this has to happen against a backdrop of activity that counters cyber threats, but also tackle climate change and environmental breakdown. Challenges include improved use of energy, helping citizens to combat energy loss, reduced travel, and net zero targets monitoring – all of which depend on understanding the environment at a granular level.
Nick concluded with a view on what's needed to 'bring the art of the possible alive', and to use location data to maximum potential across any organisation. It cannot be overstated, how important it is to get the basics right, embedding data quality across the organisation. Artificial Intelligence is here already. Genuine placed based leadership leads us to really be thinking about the place and working across traditional boundaries, and to ensure that local services can be truly local. Finally, Nick spoke to the value of 'thinking up and out' in the development of systems and data-use – making good use of Socitm and GeoPlace's resources, and taking part in common-learning events.