GeoPlace's 10th annual conference takes place on 19th May at Edgbaston cricket ground in Birmingham.
The âdigital transformation' theme at the conference carries even more relevance for local government following last week's budget. Chancellor George Osborne offered a further commitment to the digital transformation of local government, stating "HM Treasury, the Department for Communities and Local Government and the Government Digital Service will collaborate with partners in local government, as the sector develops a set of proposals that will enable more customer-focussed, digitally-enabled and efficient local services in time to inform future budget allocations."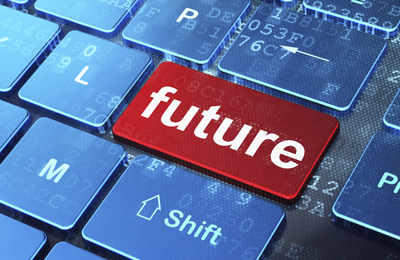 Sharing data to enable service transformation is a huge challenge and opportunity for local government and the subject of many reports and studies, many of which estimate that billions of pounds could be saved by embracing data sharing and collaboration.

Cllr Jason Kitcat, Leader of Brighton and Hove City Council, a keynote speaker at the conference, said in writing the foreword to SOCITM's 2015 Better Connected report, "Local government will be dead by 2020 if something doesn't change. Even if we weren't facing greater funding cuts than any other part of government, which we are, then the relentless growth in costs and demand for our services risk finishing us off."

The address and street information produced and maintained by local authorities can enable data sharing and digital transformation by linking information together from different local authority departments to give a property or street level view of service delivery.

GeoPlace has also been working closely with the Department for Communities and Local Government's Local Digital Campaign which is highly supportive of the work local authorities have been doing for over a decade in building national address and street infrastructures.

The Department of Transport had been a driving force behind the new Highways dataset being developed by GeoPlace and Ordnance Survey. Paul Baden, another keynote speaker, will continue the data sharing theme by discussing "By creating one authoritative source, all of Government has a definitive point-of-reference for all current and future policies, reducing the burden of data exchange and maintenance of multiple sources."

For more information about the conference see the GeoPlace website.
Notes:
Budget 2015 section 1.76

The Budget report â March 2015 as laid before the House of Commons by the Chancellor of the Exchequer when opening the Budget.

The Local Digital Campaign is sponsored by the Department for Communities and Local Government and fosters sharing and co-creation among local and central government around the use of digital tools and expertise to improve public services.

The Department of Transport announced a £3 million mapping project to transform road improvements and maintenance on 25th February 2015.
GeoPlace is a limited liability partnership jointly owned by the Local Government Association and Ordnance Survey. It is the centre of excellence for spatial address and street information in Great Britain. GeoPlace is responsible for compiling and maintaining the National Address Gazetteer infrastructure and the National Street Gazetteer (NSG).