We as joint chairs of HAUC(UK) work together with our colleagues in the regions and central governments striving to ensure that processes, systems and legislation do not hamper the travelling public whilst we all continue to maintain the essential services that the utility companies and highway authorities provide.

We value our relationships with suppliers and the positive impact that your software, systems and advice have on our industry. We would like to invite you to sponsor our annual Convention, and be part of the conversation.
The co-chairs for HAUC(UK):
Clive Bairsto - Street Works UK Chief Executive Officer and Chairman
David Capon – CEO JAG(UK)

HAUC(UK) Convention Committee
The HAUC(UK) Convention is run by a dedicated committee who are industry experts:
Samantha Brothwell Streetworks Policy Manager, National Grid (Committee Chair)
Clive Bairsto, CEO, Street Works UK
Phil Cameron, Traffic Manager, Gloucestershire County Council
Janet Chapman, Technical Manager, Streetworks Policy, Thames Water
Megan Ferguson, Training and Events Co-ordinator, GeoPlace
Gayle Gander, Head of Marketing, GeoPlace
Samuel Guiver, Network Assurance Manager, Suffolk County Council
Kevin Hamilton, Scottish Road Works Commissioner
Dean Howard, Rheolwr y Rhwydwaith Priffyrdd, Highway Network Manager, Cyngor Abertawe, Swansea Council
Julie Payne, Street Works Manager, Scottish and Southern Electricity Networks
Rebecca Watton, Streetworks Team Leader, Telford & Wrekin Council
Come to the Convention
People come to the HAUC(UK) Convention to:
Network
Talk to policy-makers
Hear about innovative solutions
Find out about best practice
Connect with existing suppliers
Meet new solution providers.
In 2023

We had 495 registrations to attend our in person Convention, with 261 unique job titles. Attendees: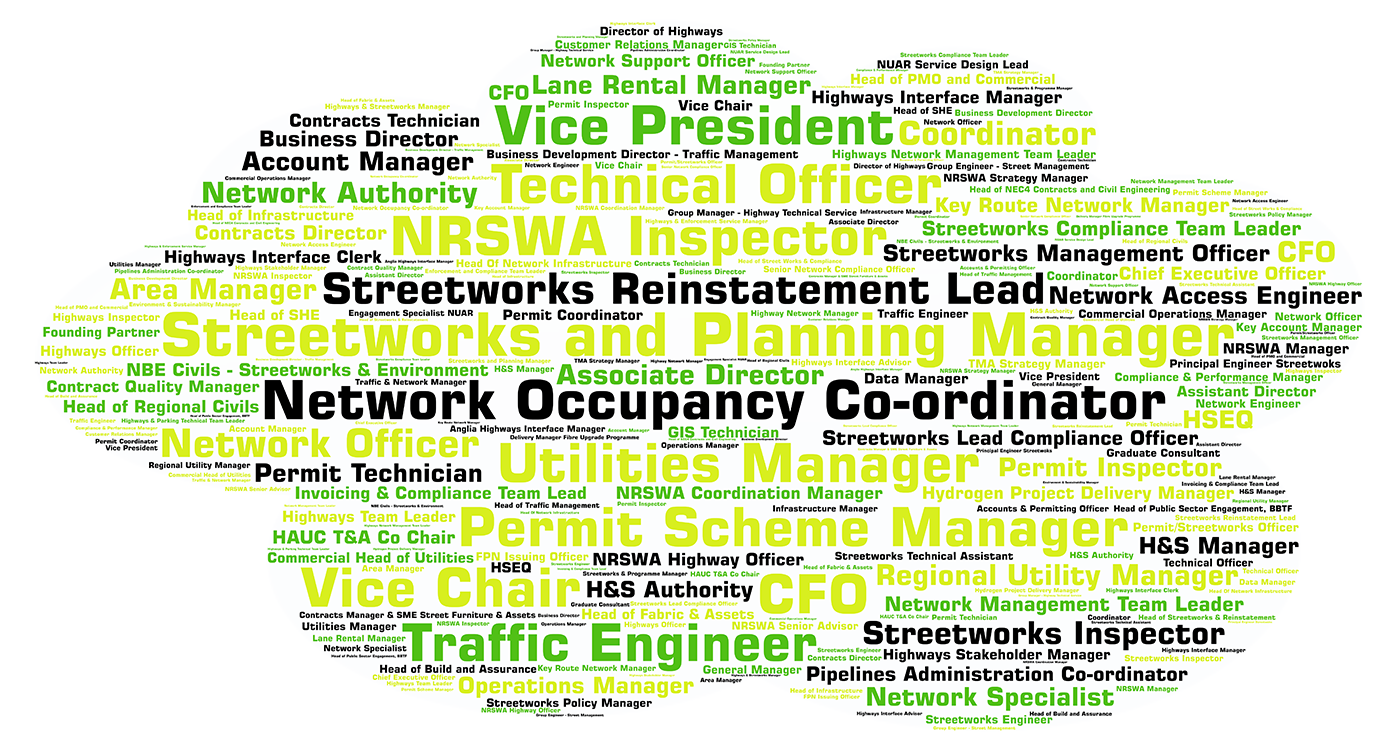 The full list of unique job titles for attendees from 2023 is available here.
We had delegates from 190 unique organisations, view the organisations here.
For 2024, we will invite the right delegates, and we also need the right sponsors, if you supply systems and services to the streetworks highways and utilities sector, then you really should be at HAUC(UK) 2024.