Greenspace is essential for our well being. The Accessible Natural Greenspace Standard (ANGST), recommends that everyone should have access to at least two hectares of green space – about two rugby pitches – no more than a five-minute walk from home.
It also recommends that people should have access to:
at least one accessible 20 hectare site within two kilometre of home
one accessible 100 hectare site within five kilometres of home
one accessible 500 hectare site within ten kilometres of home.
Here at GeoPlace, our teams use data in many different ways to create compelling data visualisations. We wanted to show greenspace in Britain in context, to see how near (or far) away those greenspaces are from locations in five major cities.
We also wanted our visualisations to be detailed and useful, and for the insights to be as accurate as possible. For that reason, we used Basic Land and Property Units (BLPUs), which give us data at an individual property level. This is much more accurate than using postcodes. This street view shows the variation that an occur at street level: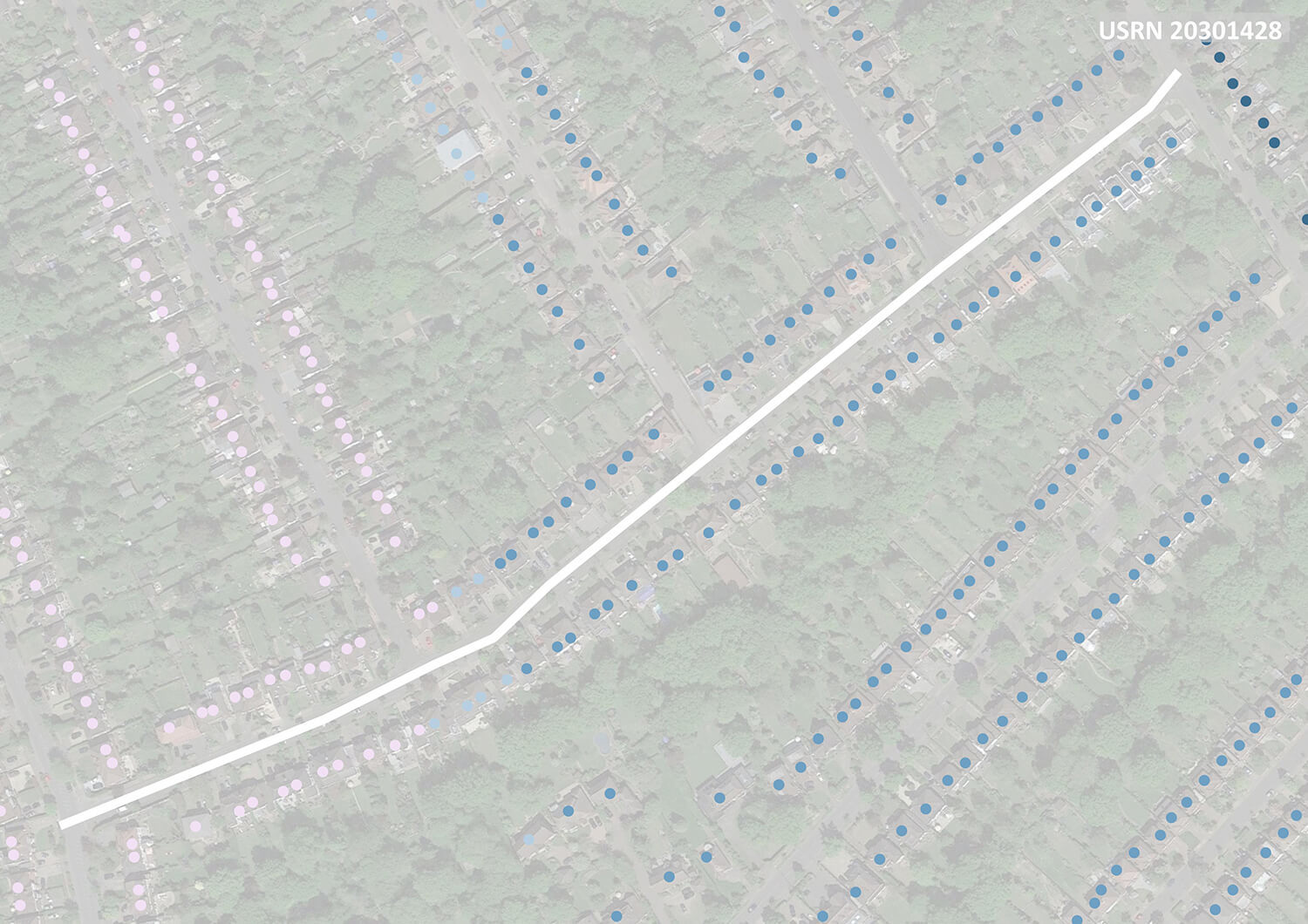 The animation below shows the accessibility to Greenspace for BLPUs in Birmingham: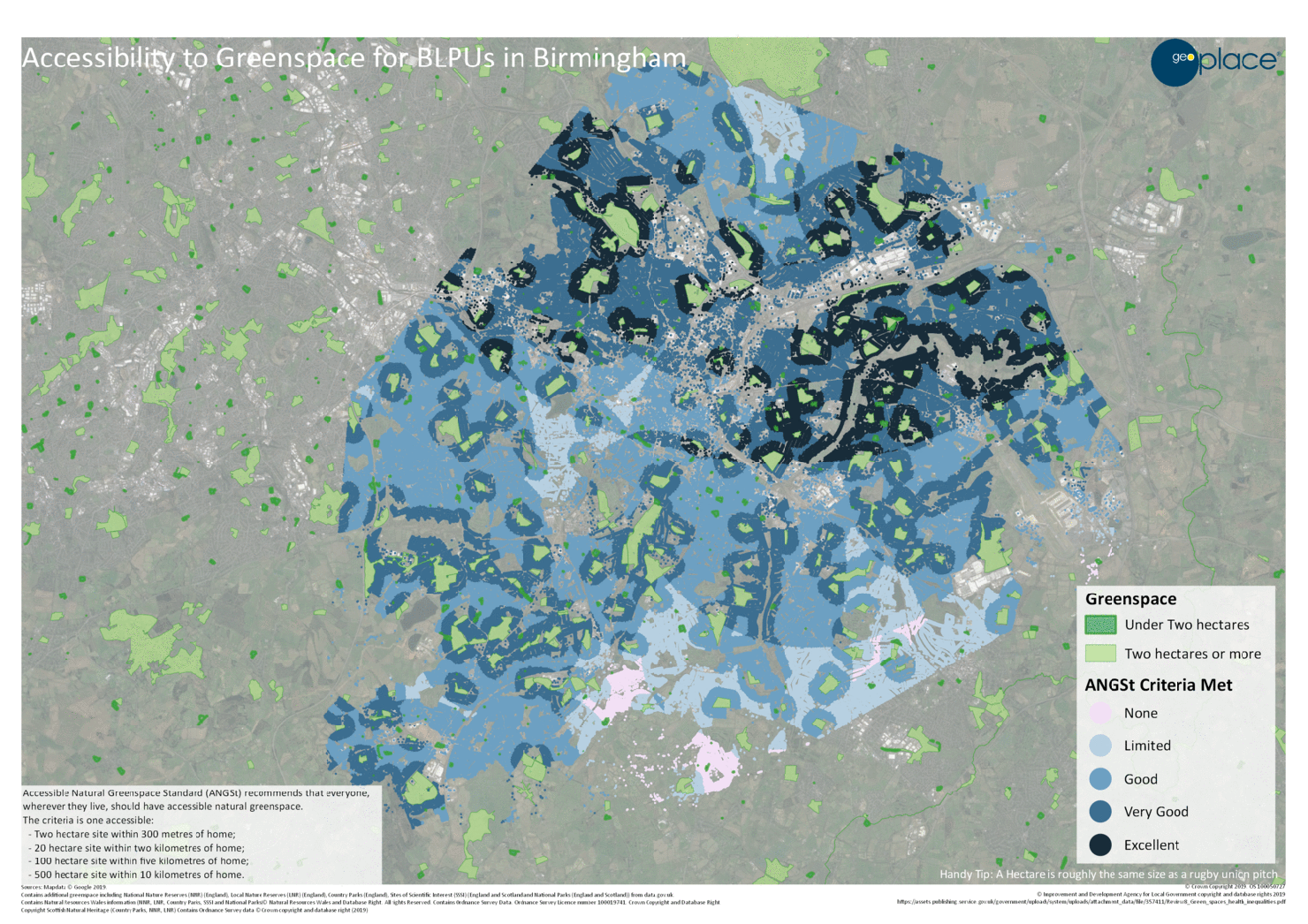 Animations for other cities, and the details about the process and the data, can be found on our blog at:
https://blog.geo.place/2020/09/01/where-is-all-the-greenspace/