Day 1, session 3 of the GeoPlace conference featured insights into schemes that will improve energy efficiency in households, and how data supports that.
Speakers:
Iain Hale, Development Manager, Delivery & Schemes, Ofgem
Will Rivers, Senior Manager, Programmes & Innovation at The Carbon Trust
Ejaz Hussain, Lead Data Scientist and Dr Simon Hayes, Information Analyst, London Borough of Hounslow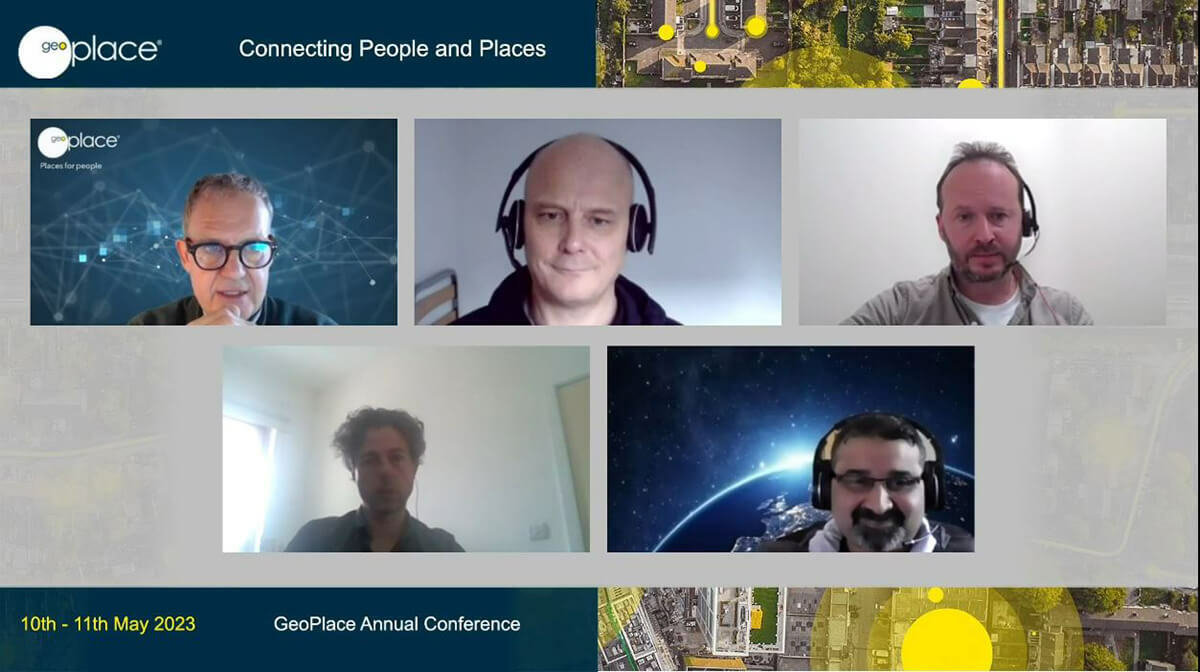 Watch the recordings of this session's talks on the 10th May tab on the conference agenda.
Greater Address Accuracy, Better Results
Iain Hale from Ofgem opened this session by walking us through the energy regulator's transition from Royal Mail's PAF to OS Places. Ofgem is the Office of Gas and Electricity Markets. It is a non-ministerial government department and an independent National Regulatory Authority, recognised by EU Directives. Its role is to protect consumers now and in the future by working to deliver a greener, fairer energy system. As Iain explained, as part of that larger remit, Ofgem's 'Delivery and Schemes' unit is responsible for designing, developing, and delivering sustainable energy and environmental schemes that can benefit consumers. This work is done on behalf of the Department for Business, Energy and Industrial Strategy (BEIS) and the Department for Energy Security and Net Zero (DESNZ). Ofgem's work has involved developing software that can support 10 schemes, worth £9 billion per year, all of which are fundamental in the work necessary for making a transition to NetZero by 2050 – and all of which are underpinned by property-level location data, including the Unique Property Reference Number (UPRN).
The schemes are wide-ranging, and include the Boiler Upgrade Scheme, the Green Gas Levy, the Energy Company Obligation, and the Renewables Obligation. Within each one, accurate address data is needed to record energy activity at each premises: that may be gas, electricity, solar, ground heat pump or indeed insulation measures, such as double glazing or boiler insulation. Consistency is key in formatting those addresses to mitigate and prevent fraud, and to ensure accurate reporting of each scheme's activity and costs both internally and externally. Initially, addresses were entered into Ofgem's systems manually or via an instance of the Postcode Address File (PAF). This led very quickly to inconsistency through local assumptions and spelling mistakes, and to manual intervention being part of business as usual. Neither situation was ideal.
The problems with existing address formats is that they're not designed for computer systems. Each one may have a specific purpose, and they are for the most part human readable as opposed to computer readable, whereas it is usually humans entering the details onto the system. In addition, a simple system can be unintentionally ambiguous, which makes matching harder.
Over a period of time, Iain's team has been working towards Ofgem's use of UPRNs. It will now be the organisation's key address attribute for storing and communicating address information. This will provide accurate and consistent address lookup, and integration is expected with OS Places API in many cases. The result will be a dataset that is far more up-to-date and consistent, and which will reduce the need for internal data management. By using UPRNs and OS Places API, integration can be ensured with 3rd party APIs (such as the Energy Performance Certificate (EPC) Register), identity checkers, and fraud prevention systems. In fraud prevention, it will also be far easier to match addresses, as a consistent address format can be used across multiple schemes. In addition, integration is the foundation for electronic communication of addresses, which will make the regulator more effective and efficient.
In summary, there has been a learning curve but the shift to using UPRNs as the single point of truth has not involved a massive technical change. Everyone is onboard, not just in the Delivery and Schemes team, but right across the regulator's internal systems. The benefits to Ofgem are clearly significant, and the citizen-benefits will be long term.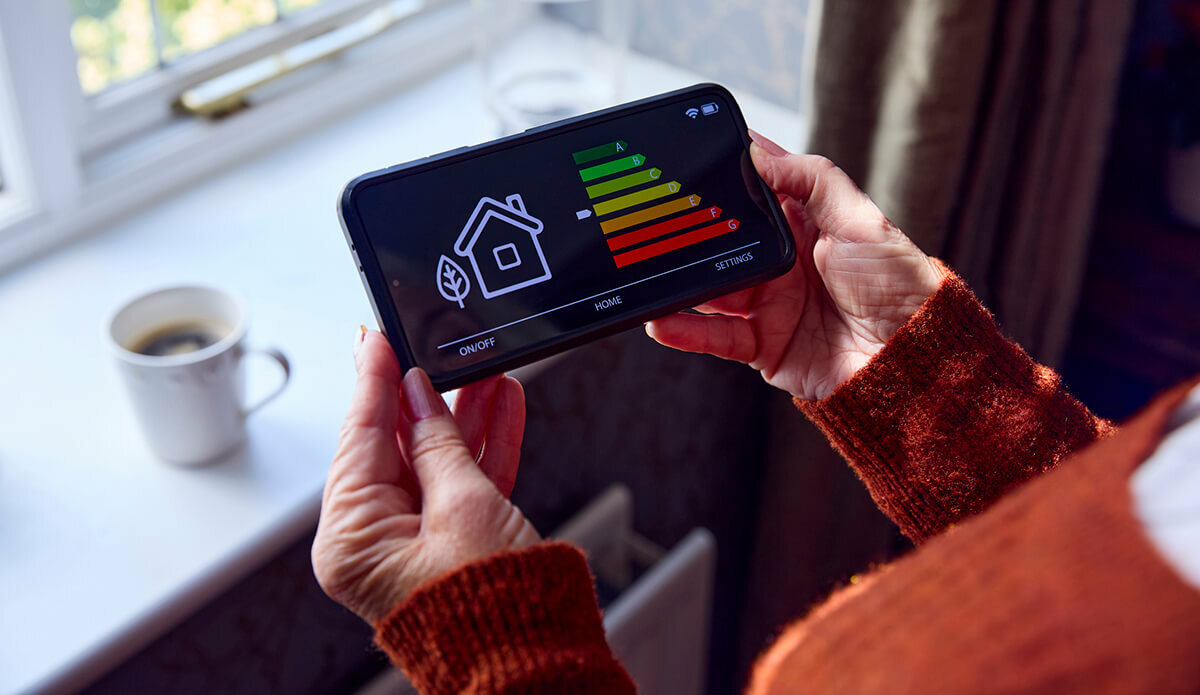 Decarbonising the building stock
Will Rivers continued the session by exploring the ways in which homes might be heated in the future, and how location data will be key to making these programmes work effectively. He used the London Borough of Lambeth as an example: with a population of 322,000 in 182,000 individual addresses, over half the CO2 emissions in the area emanate from the warmth produced to heat buildings and this percentage isn't likely to decrease substantially.
The objectives of the project were to understand how the borough might decarbonise heating, and to develop a detailed evidence base of the building stock to support that plan. The approach involved developing address-level and building-level databases, modelling the heating types and potential for retrofitting, and looking at different impact options and what the effect might be from using heat networks. Working alongside The Carbon Trust, Southwark used individual address level data to identify all of the viable options for every building in the borough – some 60,000 profiles in all.
The databases were built using OS AddressBase, using the UPRN and TOID as key address matching identifiers. Building ownership was included, as were available details from Energy Performance Certificates. Statistical modelling and cloning provided infill data where insights were missing on specific buildings. The project enabled the team to build an understanding of heat sources, and of heat demand within the borough, but also at some of the wider problems affecting the concept of retrofitting: build types, ownership types etc. The database has enabled the team to understand the complexities of ownership in particular, which impacts every aspect of undertaking borough-wide work. The potential for heat networks, for example, is mitigated by a scattered ownership model.
Looking at the most common types of buildings, the integrated data produced overviews of Southwark's housing stock that will now help support long-term climate change planning. Working across the identified building archetypes, multiple teams can use this dataset to hypothesise costs and resources that will effect change.
Learnings: this work has shown that electrification is the critical component for reducing CO2 emissions in all scenarios. There's little difference between electrification scenarios in terms of their impact on emissions reduction, despite the scenarios ranging in cost. However, simplify electrifying heat with the lowest CAPEX options is likely to lead to several problems. Fuel bills would increase by an average of 22% and in some cases even more. The impact on the electricity network would also be incompatible with the net zero carbon energy system, and heat pumps – a considered retrofit alternative – would be larger, noisier and more difficult to site. The maximum fuel bill reduction would mitigate against all of those risks, but at a huge financial cost to the borough itself and with huge levels of intervention in the building stock. The cost optimal electrification scenario would seem to offer the best basis for a real world scenario – one that delivers the key objectives of decarbonization (98.5% reduction by 2050), a mitigation of fuel bill increases, and minimal impact on the grid. As a result, the Borough can conclude that the cost optimal electrification scenario offers the best basis for a net zero carbon strategy.
Hounslow and the energy crisis
Ejaz Hussain and Dr Simon Hayes continued the session, providing insights from the Insights and Intelligence Team at the London Borough of Hounslow. The team recently created a report into Energy Efficiency and the Cost of Living which are available to view on the Hounslow Data Hub. The aims were to develop insights generally, to guide service areas, and to create an accessible and interactive research tool for other departments and residents. To do this, three variables were chosen as qualifiers for properties: Acorn Segmentation Data (social health and financial information), household incomes, and Energy Performance Certificates.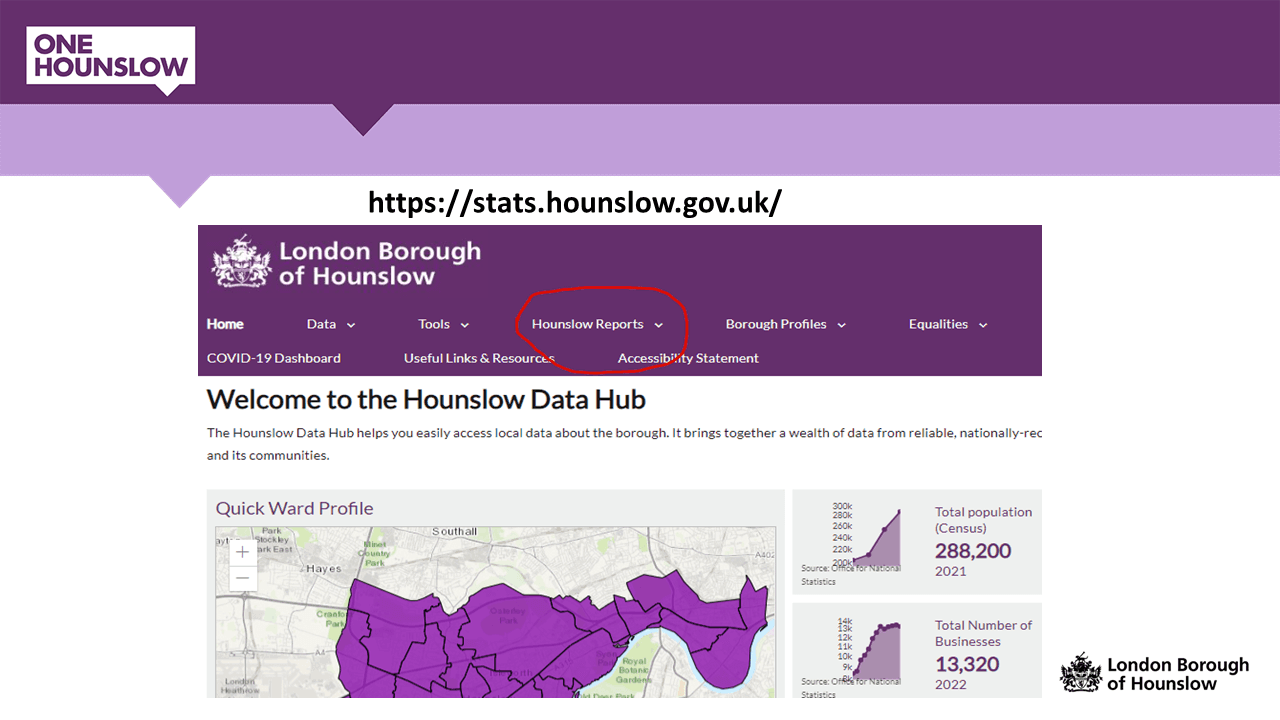 An energy crisis matrix was created which categorised households into four energy efficiency/income scenarios. This allowed for varying levels of the crisis' impact to be captured, which in-turn facilitated a more tailored approach to the policy and service interventions made at higher levels within the council.
This research delivered several real-world applications such as targeted mailings on assistance schemes, the health team's vaccination campaign and the best locations for the council's Cost of Living Marketplace Roadshow where advice was given on money, skills, training and wellbeing. One example of positive outcomes in this work includes the setup of 30 'warm spaces' across the Borough, using outputs from the Energy Efficiency and the Cost of Living report to influence where those centres should be set up.
The team used a range of data science techniques to deliver the report, under the auspices of their transformation to use and maintenance of LLPG Datasets at a Gold Standard. Going forwards, the team will assess how well interventions worked and how many households were helped as a result.