Rushmoor Borough Council created a system to automate many elements of their waste management service. As a result, they've reduced calls about missing bins, and there's also been a larger uptake of the Bulky Waste and Garden Waste services. This brings in a significant amount of revenue for the council, which is being reinvested in service improvements for the community.
Rushmoor is a borough council in Hampshire, England. It has long been a strong advocate of the Local Land and Property Gazetteer (LLPG) and has, for several years, been awarded GeoPlace's Platinum Performance Award for Address Data.
A huge amount of effort goes into maintaining the LLPG, making sure all address changes in the borough are included. Each record contains a UPRN (Unique Property Reference Number) and the team at Rushmoor are vocal advocates for the potential of UPRNs. In a recent procurement exercise for waste collection, the inclusion of UPRNs provided immense value.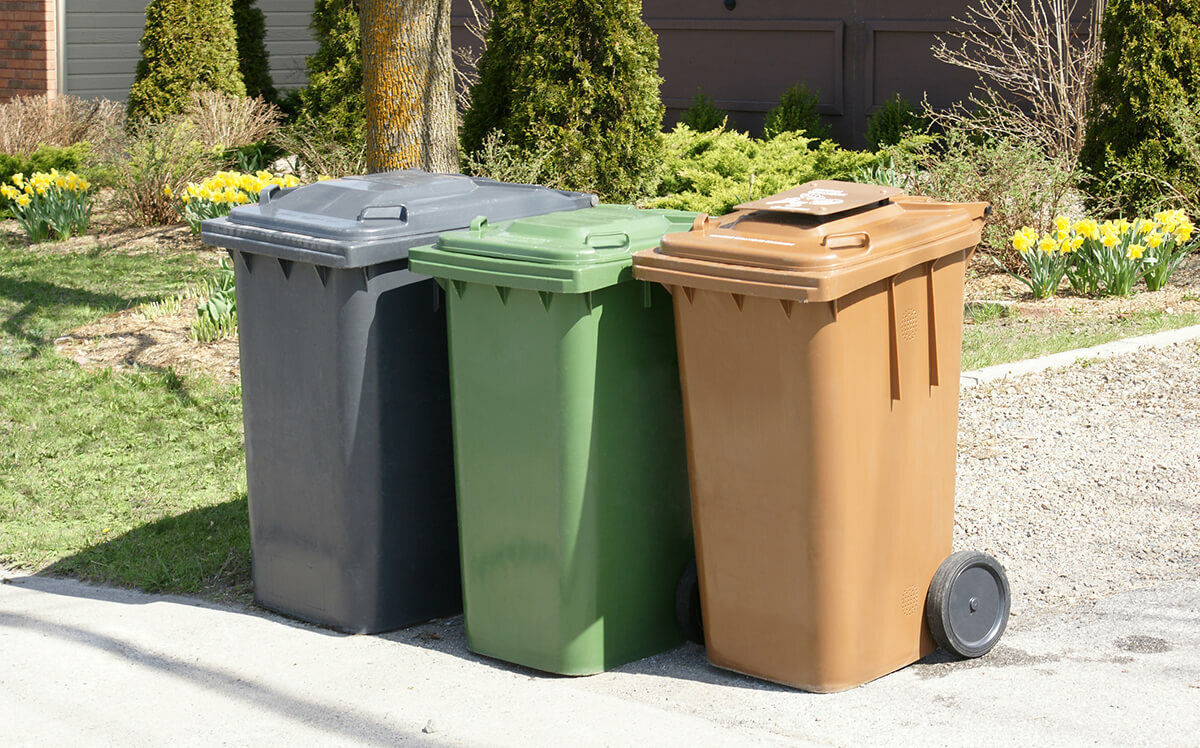 The Challenge
As is the case for many local authorities, recycling and rubbish collection are two of the valuable services in highest demand. But these essential services include reporting a missed collection, enabling Garden Waste collections, and organising Bulky Waste collections.
In 2017/18, Rushmoor ran a new procurement exercise for its waste management system. It had been recognised, widely, that an efficient and effective service depended on several data sources being integrated across the organisation. The existing system had no computer-based system for many of the functions needed, and no reliable storage for that data either.
In the past, for example, requests for missed bins were being missed – a tick sheet list was manually filled in and physically dropped into a Customer Services tray at the end of the day. With these reports only coming to light mid-afternoon, this meant constant pressure on the teams who needed to adapt the next day's schedules – the same applied to Bulky and Garden Waste processes. Inefficient tracking on a coloured cell spreadsheet; no self-service option for the public; and no computer-based system meant inefficiency was being nurtured inside the council, rather than addressed. In addition, the Customer Service team couldn't act on the information received, and this was stressful and time consuming for everyone involved. Waste management crews, in particular, had to manage reports manually and depend on individual knowledge to adapt their rounds – their own software held no individual address data.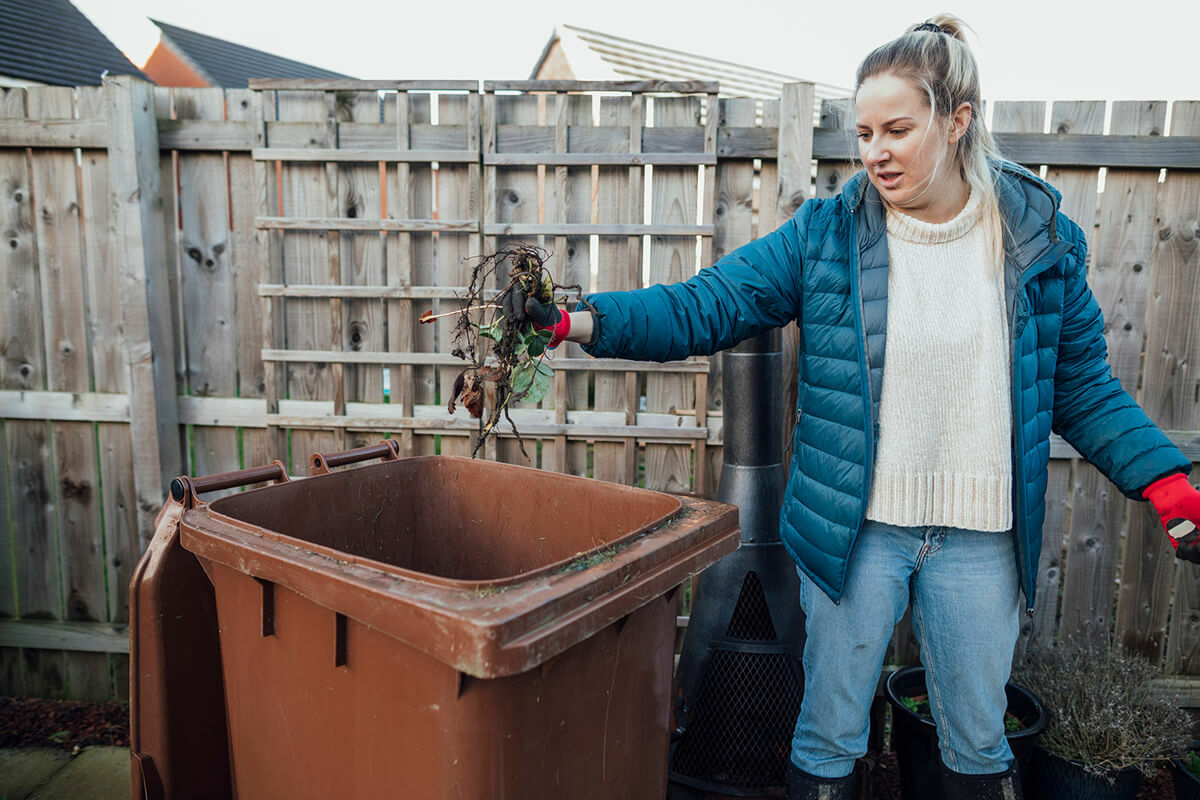 The Solution
Having worked so hard, for so many years on updating the LLPG to a high standard, the Rushmoor address team fully understood the value of incorporating UPRNs into any new system. A dialogue-led procurement process was the solution, inviting every supplier to engage with this granular level of detail – and, of course, to ensure their work was thorough and meticulous. Over a two-year period, meetings were held to discuss the best way forward with IT capabilities and efficient data management at the heart of the project.
Rather than simply putting the project out to tender, Rushmoor created a deep dive for the requirements that specified the required granularity of address data. They set out precise aims:
What they wanted referenced
What they wanted captured
How they wanted data to be linked
This broad spectrum allowed thorough examples and demonstrations to be given that allowed every interested party to understand the task at hand. Ultimately, it made sure Rushmoor could integrate the UPRN into their systems using the Change Only Update address files (COU) on a daily basis. In turn, this meant systems would always be up to date, aligned, and provisioned with information ready for integration with other online services.
Rushmoor use Serco as a waste supplier, which in turn used Whitespace as its waste management system. With the use of the UPRN as standard, and a fully open API and automated COUs, they were able to automate most elements of their service. When a COU is transmitted to GeoPlace every day, as is required, a copy of that file is also added on a Secure File Transfer Protocol (SFTP) and secured overnight.
The 'Uniform' system is used to manage the Local Land and Property Gazetteer (LLPG). It holds all of the borough's regulatory service data: information for use in environmental health, land charges, planning and building control etc. Within the Contract Management system (Confirm), and as part of the new contract's mobilisation in 2018, Rushmoor loaded all addresses with their UPRNs and parent UPRNs into the Confirm system. This is now managed on a nightly basis, to ensure it remains up to date.
Rushmoor has recently launched new CRM software that holds a UPRN against each customer, imported live via a real-time address lookup. Everything within this CRM contributes to the front end of the Customer Services' system – essentially, delivering a replica of the website that ensures total synchronisation for residents and customer service agents.
The CRM holds an address lookup at every single point within those services, which allows the UPRN to be pulled through and linked with confidence wherever it's needed. This guarantees instant matching against the correct address.
The new system is huge step forward. A resident can now report a bin as missed as soon as the crew have finished their road – click to register the issue online – and a live API call into the Whitespace system will check in real time for any exceptions against the bin. This includes instances such as a contaminated bin, the bin not being put out, or being genuinely missing. This level of integration means that customers can get instant feedback when there's a tangible reason why a bin hasn't been collected. The UPRN fetches more data about the property at that present moment or the issue can be moved on, and raised in a separate worksheet.
The Benefits
By ensuring a Head of Service and Director were involved, and ensuring that IT and data departments were at the forefront of the procurement process, Rushmoor has developed a highly efficient system that's delivered against its objectives. This benefits the council and the people of Rushmoor, who now have a better-developed waste collection system.
One of the most evident benefits is apparent in the time gained by Customer Services, who no longer need to spend as much time handling calls about missing bins. There's also been a larger uptake of the Bulky Waste and Garden Waste services. This brings in a significant amount of revenue for the council, which is being reinvested in service improvements for the community.
The successes of integrating UPRNs has proved their value in all future procurements and developments for the council. For example, a newly established estate management system will now use integrated UPRNs for more accurate monitoring and reporting. This work is a credit to the Rushmoor team, and a huge benefit to the residents.
This case study expands a blog from Local Digital team within the Department for Levelling Up, Housing and Communities (DLUHC) on 'Council Spotlight: Rushmoor Borough Council' which provide a wider commentary on how the Rushmoor team transformed their recycling and rubbish services.