Lee Waters MS, the Welsh Government's Deputy Minister for Climate Change, will give a keynote presentation at this year's HAUC(UK) Annual Convention. The event takes place online on a purpose built live-streaming platform, on the 18th and 19th May.
HAUC(UK) brings highway authorities, utilities and government together with the aim of working safely and smartly to reduce the impact of street and road works on members of the public throughout the UK.
HAUC(UK)'s members strive to ensure that processes, systems and legislation do not hamper the travelling public whilst we all continue to maintain the essential services that the utility companies and highway authorities provide. The Convention is the annual opportunity to bring the highways and utilities street works sector together with colleagues in the regions and central governments to discuss these advancements and share best practice.
This year's Convention will consider the weighty challenges at both the policy and delivery ends of the telescope. These range from new processes, ever-burgeoning demands for connectivity, and the key implications of our national climate change commitments.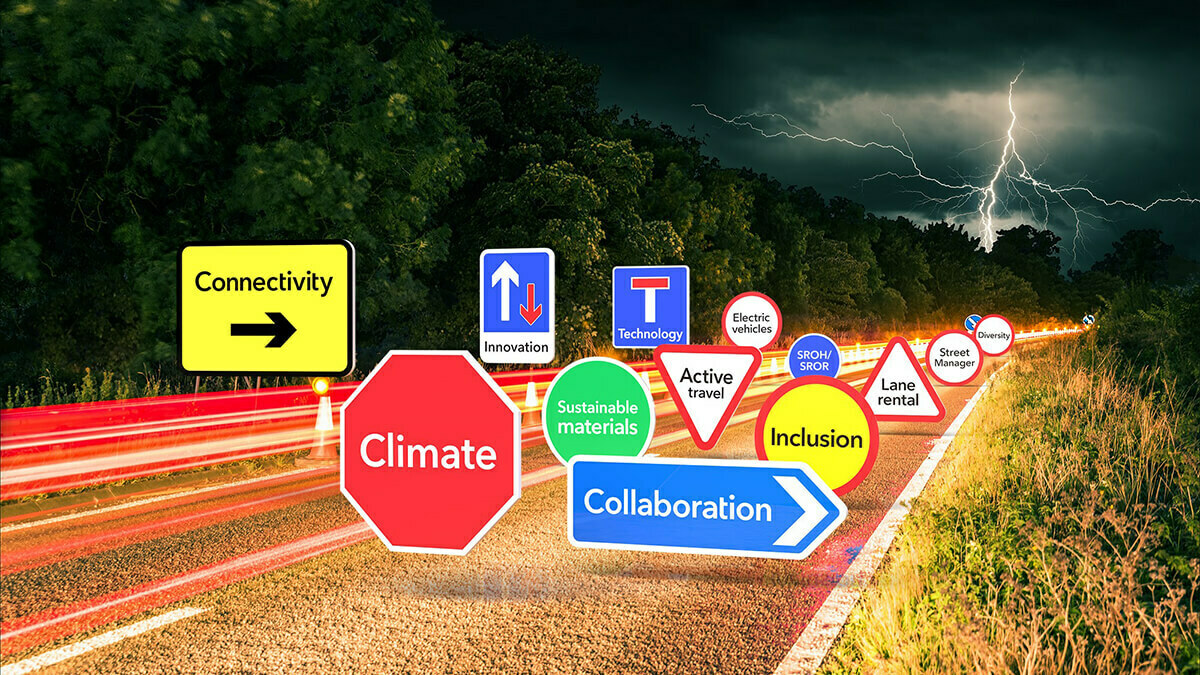 With 28 speakers over the two days, the Convention will assess, explore and illuminate the three core themes of 'Collaboration, Connectivity and Climate' for Highway and Utility colleagues in the UK – and chart the prospects for these up to 2025.
A Welsh Government spokesperson said: "The challenge of climate change is that we have to do things differently. If we keep doing the same things, we will get the same results and we can't afford that. To hit the 2050 target the Climate Change Committee has told us we need to cut emissions in the next decade by 63%. By 2040 they need to fall by 89%. Transport makes up some 17% of our total emissions, so it must play its part."
"We have announced a number of initiatives over the last year to help reach our emissions targets including our roads review, the North Wales Transport Commission, 20mph pilots and environmental 50s, as well as funding for our metro projects and further investment in Active Travel. The suspension of new road projects will mean that maintaining our existing road infrastructure will become even more important and collaboration with the sector will be crucial in achieving our goals. We are looking at new ways of managing street works in Wales and linking this with our significant investment in digital mapping through DataMap Wales"
Clive Bairsto, Co-Chair of HAUC(UK) said: "We look forward to welcoming the Deputy Minister to our Convention. The infrastructure sector is responsible for almost one-sixth of total UK emissions and the road and street works industries need to come together to help do our part to make that change. Our sector's role in delivering net zero will be crucial. From delivering new infrastructure that aids customers, to embracing electric vehicles and reducing emissions ourselves, street works will be at the heart of future change."
Clive continued: "The Deputy Minister's wide-ranging brief includes responsibilities around roads, transport as well as climate change and hearing directly from him will focus the minds of attendees on how we can work together to achieve our targets."
Dave Capon, Co-Chair of HAUC(UK) added: "With over 600 registrations to last year's Convention, we know that the sector is right behind HAUC's five-year vision for street and road works in the UK. With this year's theme of 'Collaboration, Connectivity and Climate' speakers will demonstrate how the sector is making the most of new technology to drive forward safety, quality, efficiency and collaboration, while prioritising the interests of our customers and general public."
The Convention is free of charge to attend. See the agenda and register at https://www.geoplace.co.uk/news-events/events/hauc-convention.
We would like to warmly thank the event sponsors which make the Convention possible:
Kent Lane Rental Fund – headline sponsor
NUAR/Geospatial Commission
Yotta
END
About HAUCUK)
The Highway Authorities and Utilities Committee (HAUC(UK)) was established in 1986 by the constituent bodies of the local Highway Authorities and the Utilities to assist the Secretary of State in arriving at proposals for new street works legislation. HAUC(UK) played a significant role in the drawing up of the New Roads and Street Works Act 1991 (NRSWA), the Traffic Management Act 2004, and there subsidiary legislation and associated Codes of Practice.
To advise the Secretary of State on issues relating to street works legislation
To provide guidance to practitioners
To provide a forum for matters of mutual interest in relation to street works Covid-19 response.
See more at https://www.hauc-uk.org.uk/
About GeoPlace
GeoPlace LLP is a public sector limited liability partnership between the Local Government Association (LGA) and Ordnance Survey (OS).
GeoPlace is a world class expert in address and street information management, working internationally as well as in the UK to help our partners and customers maximise the value of their spatial information for better decision making.
GeoPlace works closely with HAUC(UK) and manages their annual Convention on their behalf.
See more at https://www.geoplace.co.uk/