The advanced street data course is aimed at Custodians who have been in their role for over two years or who have attended the introductory course.
What you can expect from the course
The course is designed to take Custodians a step beyond towards creating the most accurate and quality data. The course will cover
Understanding why we do what we do. Highways legislation

Further detail on Additional Street Data

Integrating streets data within the business as a whole

Unusual real world scenarios

More broad information on Public Rights of Way and the NSG
Time will also be built into the agenda to discuss specific situations you may have
The course will be delivered by one of our expert team who collectively have over 50 years' experience in creating and maintaining address and street data.
The courses are delivered directly by GeoPlace members of staff, we don't outsource our training. This means you will be trained by experts who have been involved in writing the specifications for the data as well as bringing years of practical experience of data management.


Please contact [email protected] for information on our course dates
Prices
| | |
| --- | --- |
| Course | Price |
| Standard course | £195 per person (plus VAT) |
| Standard course (online) | £99 per person (plus VAT) |
| Onsite course | £1000 (plus VAT) |
| Choose the dates for your authority (Online) | £750 (plus VAT) |
| Bespoke onsite course | £1250 (plus VAT) |
| Bespoke course for your authority (online) | £1000 (plus VAT) |

We also offer a discounted price of £150 for those wishing to book onto both Introductory and Advanced Courses.
The maximum number of delegates for group bookings for bespoke courses for your authority is up to 8 delegates.
Pricing has been set at a cost recovery level. Please refer to the terms and conditions page for details of our cancellation policy.
How to book:
Please contact [email protected] to book
Terms and conditions
Please read our terms and conditions.
Accredited for CPD
'Continuing Professional Development (CPD) is the systematic maintenance, improvement and broadening of knowledge and skill, and the development of personal qualities necessary for the execution of professional and technical duties throughout one's working life'.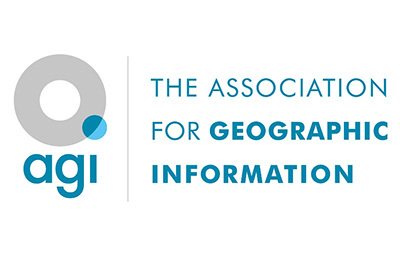 The Association for Geographic Information (AGI) has accredited this courses with four CPD points. For more information on the AGI CPD scheme, please see the AGI website: www.agi.org.uk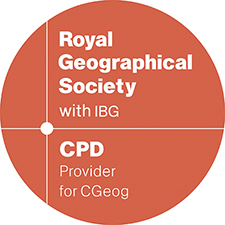 The Royal Geographical Society has accredited the introductory courses with five CPD points.
CPD is an important part of the application and assessment process for
Chartered Geographer, and is a requirement for all those awarded
chartered status. For more information, please see the RGS website www.rgs.org/OurWork/CharteredGeographer